Vietnam News Today (June 28) notable headlines
Covid-19 home quarantine for F1 cases permitted in Ho Chi Minh city
Vietnam economy to expand 6.7 pct in 2021: UOB
HCM city to get 5 million samples for Covid-19 testing
Vietnamese firms' overseas investment rises nearly 2.5-fold in H1
Real estate market expected to recover when virus is under control
Vietnam adds 188 new local Covid cases to daily tally
PM inspects Covid-19 prevention and control in Binh Duong
Vietnamese bananas gain a foothold in Japanese market
Exhibition links young Belgian and Vietnamese people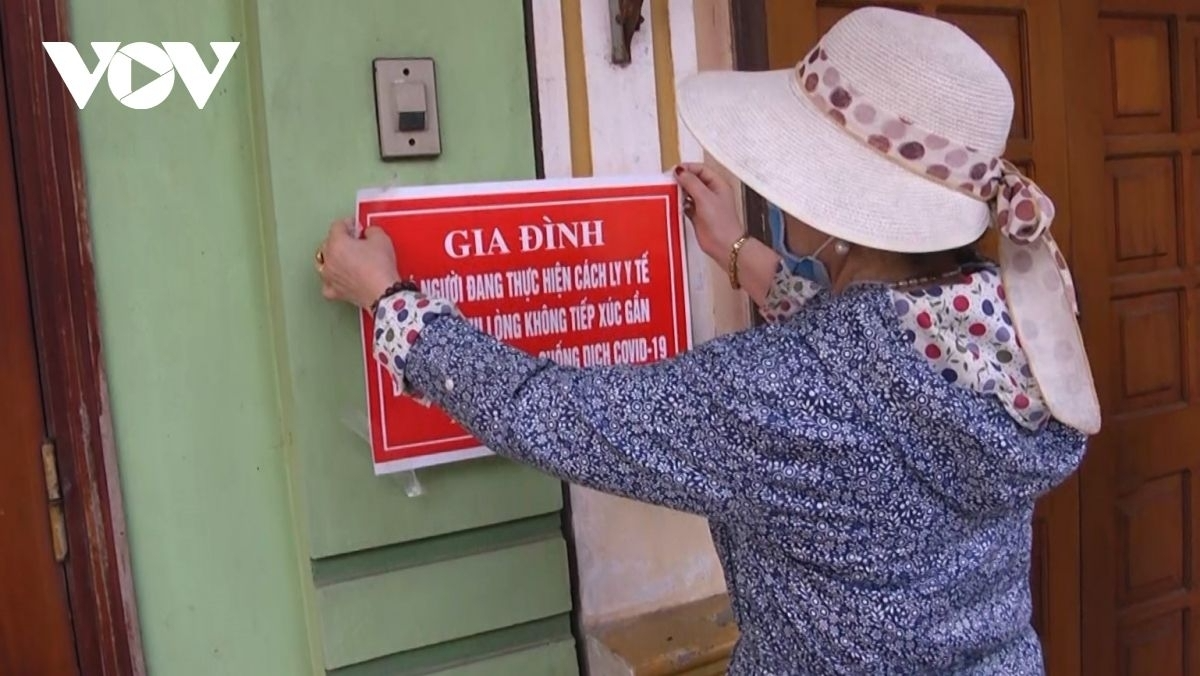 This place is for home quarantine. Photo: VOV
Covid-19 home quarantine for F1 cases permitted in Ho Chi Minh city
Ho Chi Minh city has been selected to carry out a pilot scheme on home quarantine for F1 cases that are in first hand contact with a Covid-19 patient if they meet certain conditions.
Under a decision signed on June 27 by Deputy Minister of Health Do Xuan Tuyen, F1 cases are permitted to self-quarantine at home if they live in a villa, or a detached and semi-detached house.
The house must have a closed, private and fully-equipped room for quarantine which is separate from the rest of the family. The room must not use the general air conditioning system, instead fresh air is preferable.
To enjoy home quarantine, F1 cases must strictly follow Covid-19 guidelines and vow not to leave the room or contact other people, including their family, during the isolation period.
They will be served with separate meals every day and required to self-monitor their health, including body temperature measurement. Local healthcare workers and competent authorities must be notified if F1 cases show virus like symptoms such as a cough, a fever, a sore throat and shortness of breath, cited VOV.
They will have samples taken for SARS-CoV-2 testing at least 5 times during their home quarantine. After the isolation period is over, F1 cases will continue to monitor their health at home according to regulations.
Their relatives are required not to contact people living nearby, not to go out unnecessarily, and to record the history of contact if it happens.
In case F1 cases are children or elderly persons with underlying health conditions, the local administration may arrange caregivers to live together and strictly abide by Covid-19 guidelines.
Vietnam economy to expand 6.7 pct in 2021: UOB
Singaporean lender United Overseas Bank (UOB) forecast Vietnam's GDP would grow by 6.7 percent this year.
It said Vietnam's economic growth trajectory remained on track, with exports in the first five months growing 35.5 percent year-on-year, while imports rose 54 percent.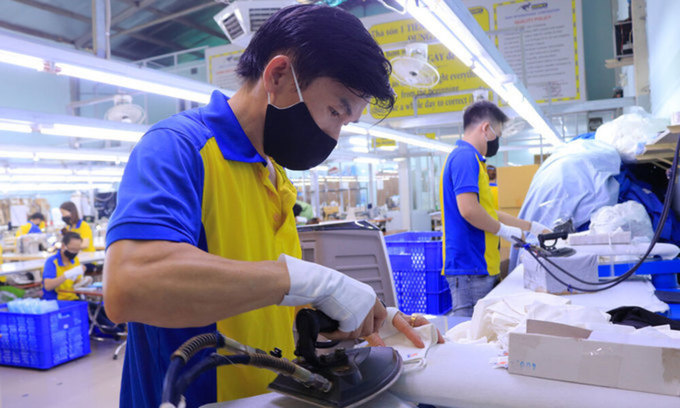 Workers in a Ho Chi Minh city garment factory. Photo: VnExpress
Foreign direct investment (FDI) inflows remain upbeat so far in 2021, a reflection of investor confidence and Vietnam's relevance in the global supply chain. Registered capital FDI this year as of May hit $14 billion, rising marginally by 1 percent from last year.
However, the fourth outbreak of Covid-19 that started on April 27 has resulted in movement restrictions and lockdowns that disrupted a range of business and manufacturing operations, it said in a Friday report, cited VnExpress.
UOB said the recent outbreaks of Covid-19 and discovery of new virus variants certainly pose a downside risk to the economy, as vaccination rates have been low relative to neighboring countries.
One factor to watch, according to UOB, is Vietnam's inflation rate, which has risen to 2.9% year-on-year in May. Inflation rates in May increased by 0.16 percentage points compared to April, the highest growth rate since September 2020, driven by the growth in transportation and housing prices.
The government has a growth target of 6.5 percent this year.
HCM city to get 5 million samples for Covid-19 testing
HCM city will perform large-scale Covid-19 testing on five million people in all districts and Thu Duc city from June 26 to July 5.
The city plans to collect around 500,000 samples a day, according to HCMC's Center for Disease Control (HCDC).
The subjects for taking samples from are citizens and workers in residential areas, industrial parks, export processing zones and high-tech zones. The exercise aims to screen, detect infections and avoid potential outbreak risks in the community.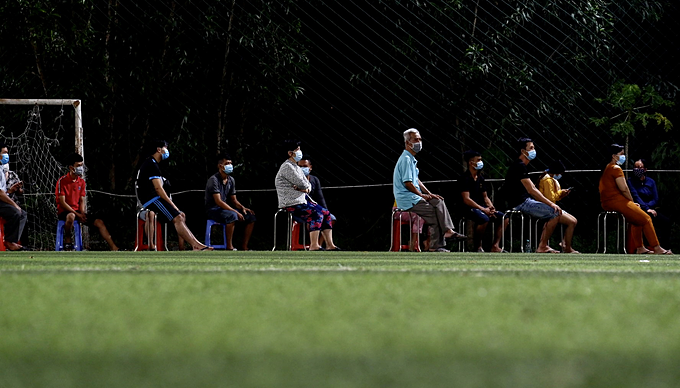 People sit in line for coronavirus tests in An Lac ward, Binh Tan district, HCM city, June 17, 2021. Photo: HCMC's Center for Disease Control
In order to carry out the targeted sampling, the city has mobilized medical staff at hospitals, final year medical students and youth union members to assist with data entry.
The People's Committee of Thu Duc city and other districts will arrange sampling locations and mobilize a coordinating force to arrange time frames for sampling in each residential group, area, hamlet, ward, commune and town. During the process of taking samples, people are required to strictly follow Covid-19 prevention guidelines to avoid cross-contamination. The same applies for export processing zones, industrial parks and hi-tech zones, cited VnExpress.
Home to 13 million people including migrants, HCMC is in the midst of its largest Covid-19 outbreak ever, with 3,058 cases recorded between April 27 to June 27, the second-highest in the country's fourth wave, after Bac Giang Province in the north.
Health Minister Nguyen Thanh Long has said that Ho Chi Minh city has taken relatively early, timely and proactive measures during the outbreak. However, the city must strictly follow social distancing and implement testing in a more drastic and effective manner, he has said.
Vietnamese firms' overseas investment rises nearly 2.5-fold in H1
Overseas investment by Vietnamese firms neared US$547 million in the first half of 2021, rising close to 2.5 folds against the same period last year, according to the Foreign Investment Agency under the Ministry of Planning and Investment.
As many as 24 new projects with a combined registered capital of US$143.8 million were granted investment certificates in the months, equivalent to 77.6 % of the same period last year, cited VOV.
Over US$403 million were added to nine existing projects in H1. They included two projects of the Vingroup conglomerate and its automobile arm Vinfast which were adjusted up by US$300 million and US$32 million in the US and Germany, respectively.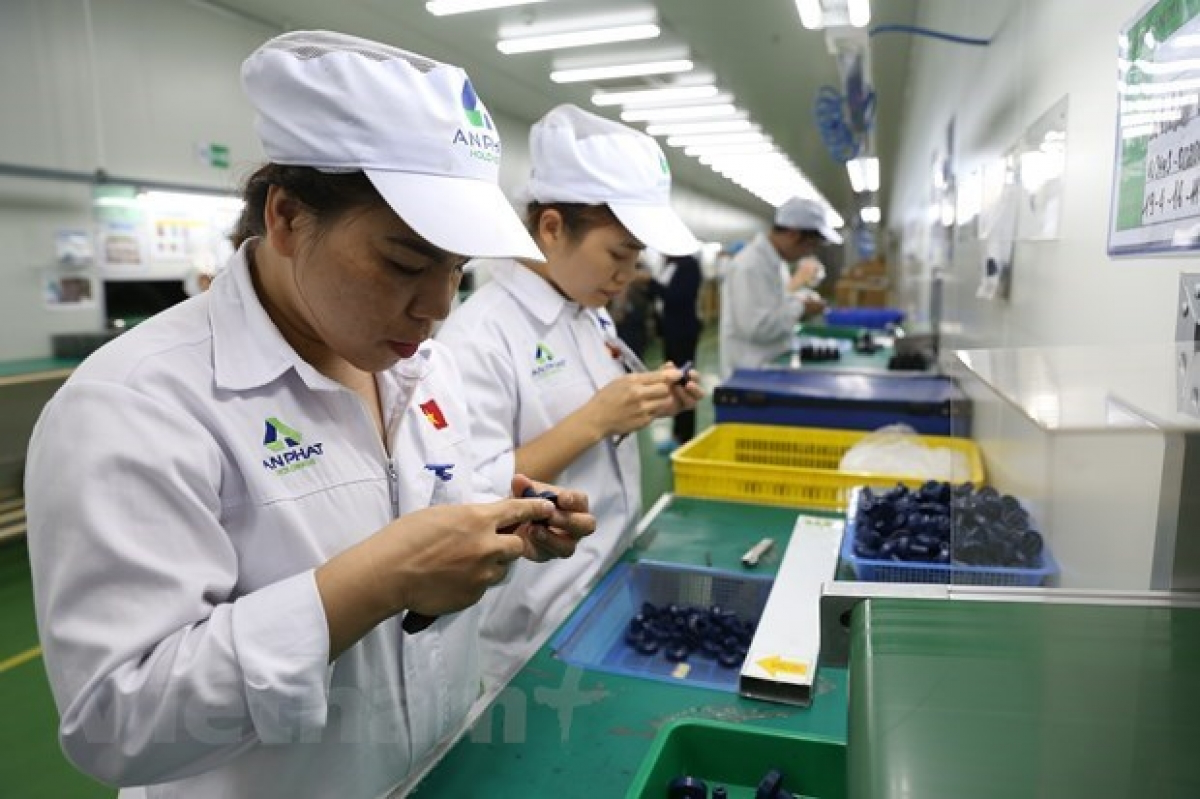 Overseas investment by Vietnamese firms neared US$547 million in the first half of 2021. Photo: VNA
Among the 12 fields of investment, Vietnamese firms channeled US$270.8 million into science-technology projects, accounting for nearly half of the total. Wholesale and retails came second with US$148.6 million.
The US was the top destination for Vietnamese capital in the period with US$302.8 million, holding a lion's share of 55.4 %.
Cambodia ranked second with US$89.2 million, followed by Canada and France.
As of June 20, Vietnam had 1,420 valid overseas projects totaling US$21.8 billion, mainly in the sectors of mining (36.4 % of total capital) and agro-forestry-fisheries.
Laos was the largest recipient of Vietnam's overseas investment, making up 23.7 % of the total capital, followed by Cambodia (13.1 %) and Russia (nearly 13 %).
Real estate market expected to recover when virus is under control
The Covid-19 pandemic has caused a slowdown in the property market but many experts believe this is only temporary and are pinning their hopes on a rebound once the virus is under control.
Su Ngoc Khuong, senior manager at real estate consultancy firm Savills Việt Nam, said the outbreak of the Covid-19 pandemic in the second quarter of this year significantly affected socio-economic development. The real estate market saw declines in purchasing power and investors were more cautious.
Statistics from Vietnam's largest property portal batdongsan.com.vn showed that after reaching a peak in March, the level of interest in the real estate market showed signs of decreasing.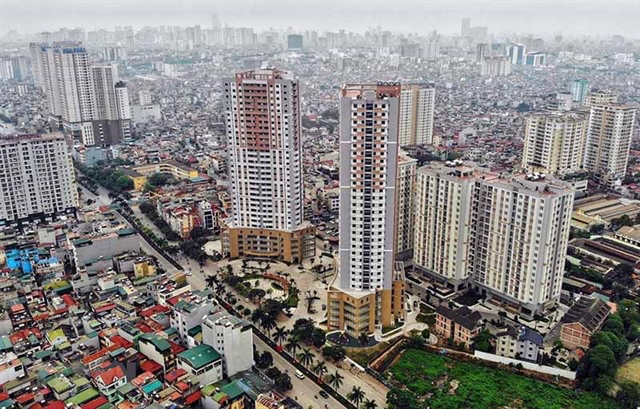 The Covid-19 pandemic significantly affects the real estate market but many expect a market recovery when the virus is put under control. Photo: baodautu.vn
According to Matthew Powell, director of Savills Hanoi, the Covid-19 pandemic would continue to impact the real estate market, causing uneven development between different localities, different market segments and different projects, according to VNS.
It was important that the virus be put under control together with the vaccination programme, he said, adding that when the virus was successfully contained, investment would flow into the economy.
He, however, urged individual investors to study the information of property projects, planning and infrastructure development carefully before making decisions.
Mai Duc Toan from the Construction and Material Trading Group said not only the real estate market but other sectors were holding their breath for the updates on the pandemic.
"The market is still difficult to predict. Local land fever might occur. If the pandemic is successfully put under control, the market would bounce back in the second half of this year," Toan said.
He added the real estate market development largely depended on the pandemic and pointed out that in the three previous outbreaks, prices were seen to increase in a number of segments, even forming large-scale land price fever at the beginning months of this year.
Rosie Nguyen