Vietnam News Today (March 17): Deputy PM reaffirms solidarity and support for Cuba
Vietnam News Today (March 17) features headlines include Deputy PM reaffirms solidarity and support for Cuba, officials hail Vietnam-Russia cooperation in national defence-security, PM's Working Group praised for strong performance and COVID-19 updates.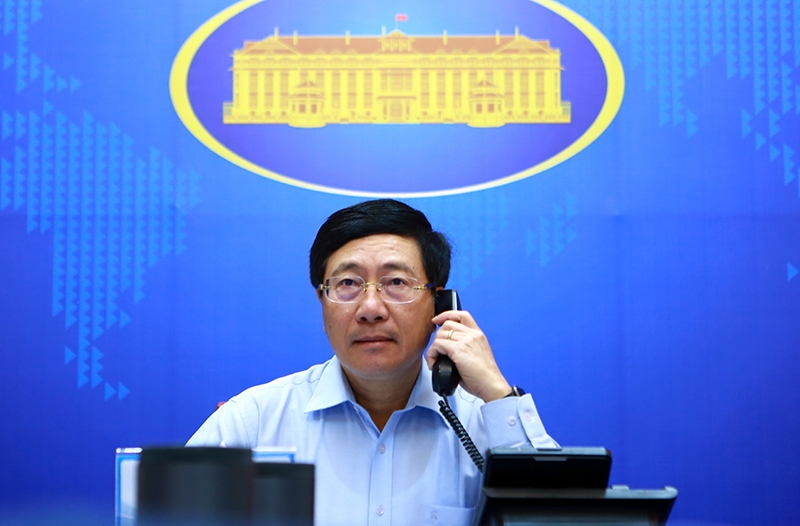 Deputy Prime Minister, Foreign Minister Pham Binh Minh. (Photo: VGP)
Deputy PM reaffirms solidarity and support for Cuba
Deputy Prime Minister, Foreign Minister Pham Binh Minh reaffirmed Viet Nam's solidarity and support for Cuba, during his phone conversation with Cuban Foreign Minister Bruno Rodriguez Parrilla on Tuesday.
Minh took the occasion to convey top Vietnamese leaders' greetings to their Cuban counterparts.
For her part, Bruno said Cuba attaches importance to further deepening the special traditional friendship and comprehensive cooperation with Viet Nam.
He spoke highly of the Southeast Asian country's efforts in containing the COVID-19 pandemic and maintaining economic growth.
Both sides highly valued the outcomes of the 6th political consultation hosted by Vietnamese Permanent Deputy Foreign Minister Bui Thanh Son and First Deputy Minister of Foreign Affairs of Cuba Marcelino Medina Gonzalez last March, during which the two countries agreed on a practical and comprehensive cooperation plan.
The two Foreign Ministers vowed to continue realizing high-level agreements in order to consolidate Viet Nam-Cuba solidarity, friendship and comprehensive cooperation as well as the bilateral cooperation agenda in 2021.
The sides will focus on experience sharing and consultations on issues of shared concerns, and coordination and mutual support at international and multilateral forums, VGP reported.
Officials hail Vietnam-Russia cooperation in national defence-security
Sen. Lieut. Gen. Phan Van Giang, Chief of the General Staff of the Vietnam People's Army and Deputy Minister of National Defence, hosted a reception in Hanoi on March 16 for Secretary of the Security Council of Russian Federation Nikolai Patrushev, who is on a working visit to Vietnam.
Giang stressed that traditional friendship and comprehensive strategic partnership between Vietnam and Russia are growing fruitfully in all areas, including national defence-security.
He also spoke highly of the increasingly effective and positive cooperation between the Vietnamese Ministry of National Defence and the Security Council of the Russian Federation over the past years.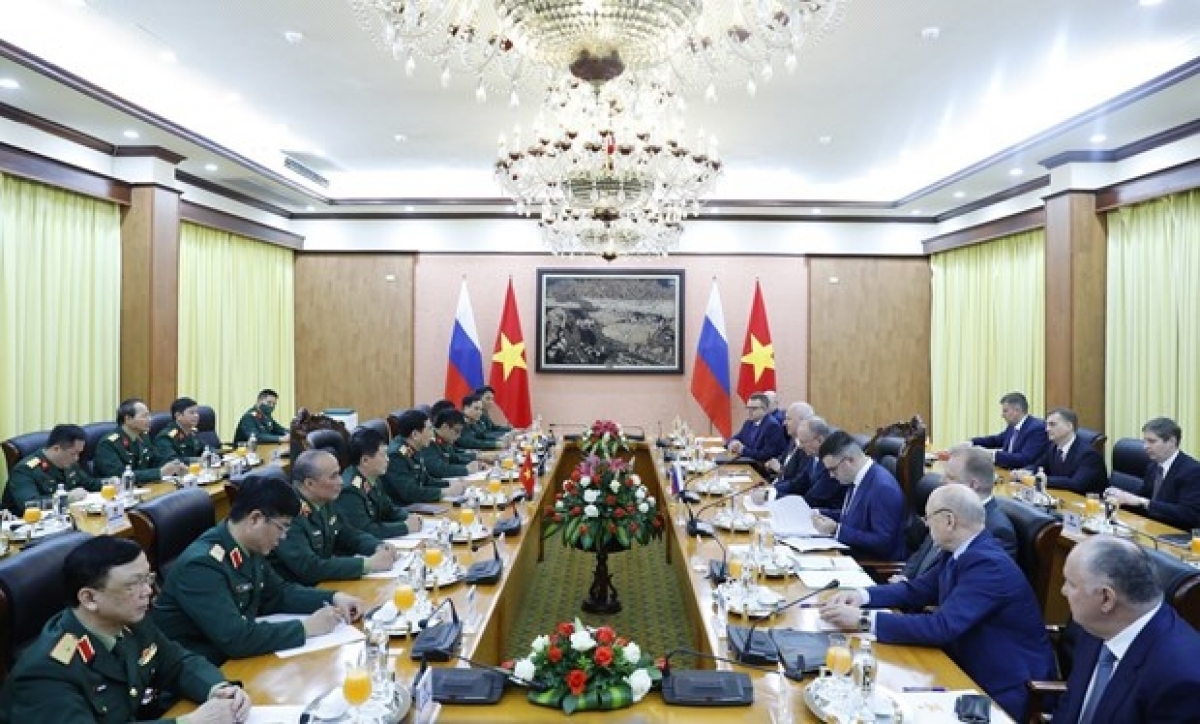 Patrushev, for his part, highlighted national defence-security cooperation as one of the important pillars in the bilateral comprehensive strategic partnership, contributing to peace and stability in Asia-Pacific.
He expressed his belief that the bilateral long-standing friendship and comprehensive strategic partnership will be further deepened in the near future and reap achievements, especially in national defence in line with a Memorandum of Understanding signed between the Vietnamese and Russian defence ministries in 2013.
In the morning of the same day, the Russian delegation also held a working session with the Vietnamese Ministry of Public Security to discuss and deploy the implementation of bilateral cooperation agreements, according to VOV.
Int'l efforts needed to end Syria crisis: Vietnamese ambassador
Vietnamese Ambassador Dang Dinh Quy underlined the importance of confidence-building measures and called on parties involved to engage in constructive dialogue concerning Syria's conflict, while addressing an UN Security Council (UNSC) videoconference meeting on March 15.
"The Syrian conflict has now raged for 10 years — roughly the length of the First World War and Second World War combined," Geir Pedersen, Special Envoy of the Secretary-General for Syria, told council members, adding that the tragedy will go down as one of the darkest chapters in recent history.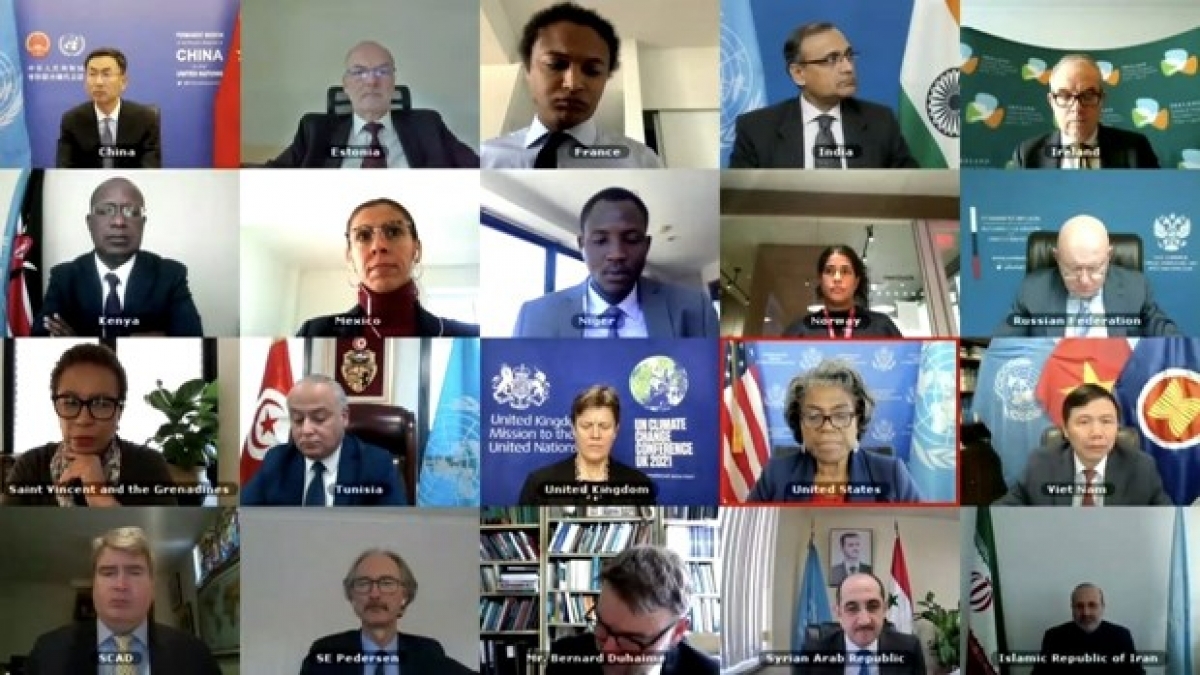 (Photo: VOV)
According to VOV, he stressed the need to put a new means of international discussion in place and a new international format for the necessary diplomacy and cooperation.
For his part, Dang Dinh Quy, Permanent Representative of Vietnam to the UN, echoed other council members' view on the necessity of promoting a Syrian-led and Syrian-owned political process in accordance with Resolution 2254 approved by the UNSC in 2015.
He noted international and regional efforts made over the past decade are yet to produce satisfactory outcomes due to a lack of trust between the parties.
Quy called on the sides to restrain themselves from actions that might make the conflict escalate, maintain stability to facilitate negotiation efforts, and offer all-rounded support to Syria to overcome its challenges.
PM's Working Group praised for strong performance over last five years
Prime Minister Nguyen Xuan Phuc has praised the efforts of the PM's Working Group in implementing the operational orientations of the Government.
Chairing a meeting to review the group's performance over the last five years, the PM said it made positive contributions to the success of the Government and his own activities throughout the tenure, as reported by NDO.
Formed in August 2016 for the first time, the Working Group is responsible for examining and monitoring the implementation of tasks that the Government and the PM assigned to ministries, agencies, and localities, and reporting the results to the PM at regular cabinet meetings.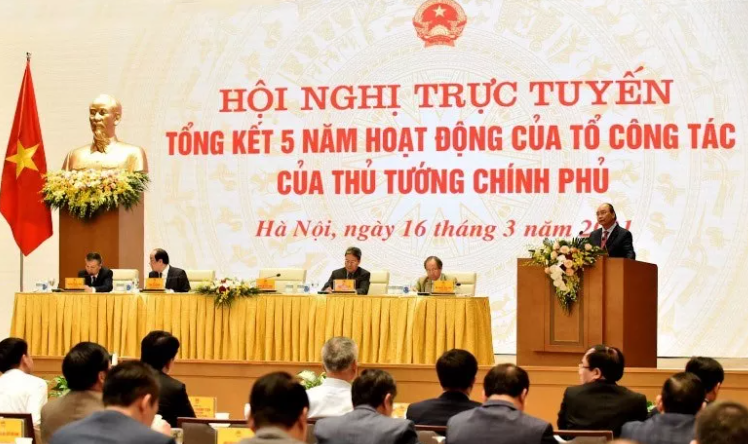 Prime Minister Nguyen Xuan Phuc addresses the meeting. (Photo: NDO/Tran Hai)
Over the last five years, the group has focused on supervising the completion of institutions, the reform of professional inspection activities and the simplification of business conditions, the implementation of growth targets, the removal of obstacles facing people and businesses, the building of e-government and administrative reform.
The PM underlined that the formation of the Working Group helped tackle problems in administration, thus facilitating production and business.
Following the initiative, many ministries, sectors, and localities have set up their own working groups to make sure that their tasks are thoroughly realised, thus removing obstacles in mechanisms and policies for people and businesses and helping win their confidence, he noted.
Three local COVID-19 cases take national tally to 2,560
Viet Nam confirmed three community infection cases of COVID-19 on Tuesday, raising the national caseload to 2,560.
All the latest patients were recorded in Hai Duong Province, according to the National Steering Committee for COVID-19 Prevention and Control led by Deputy Prime Minister Vu Duc Dam.
The same day, 43 patients were declared free of the virus, bringing the total recoveries to 2,158, said the National Committee.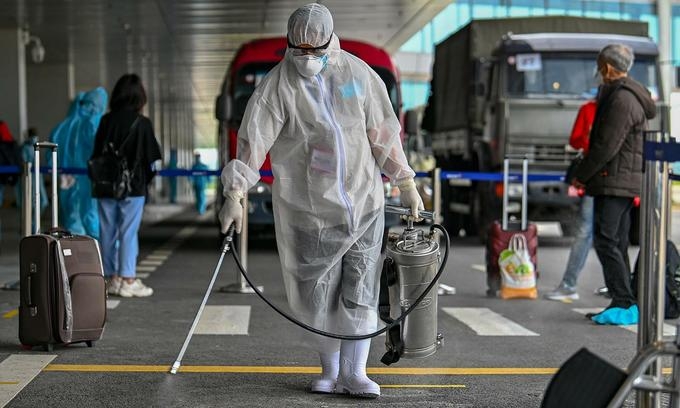 (Photo: VNE)
Viet Nam began COVID-19 vaccinations from March 8, using AstraZeneca vaccine. To date, 15,865 front liners have been vaccinated in 12 cities and provinces nationwide, namely Hai Duong, Ha Noi, Hung Yen, Bac Ninh, Bac Giang, Hai Phong, Ho Chi Minh City, Gia Lai, Long An, Da Nang, Hoa Binh and Khanh Hoa, according to VGP.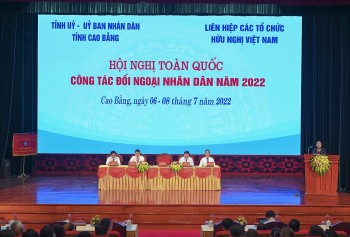 Friendship
During the event, many important issues will be discussed, and constructive suggestions and solutions will be provided to promote more effective people-to-people diplomacy operations.