Vietnam News Today (March 16): Next top leaders to be elected at legislature's 11th working session
Vietnam News Today (March 16) features headlines include next top leaders to be elected at legislature's 11th working session, Permanent Cabinet members discuss expressway toll collections, promoting gender equality in the new normal, COVID-19 updates.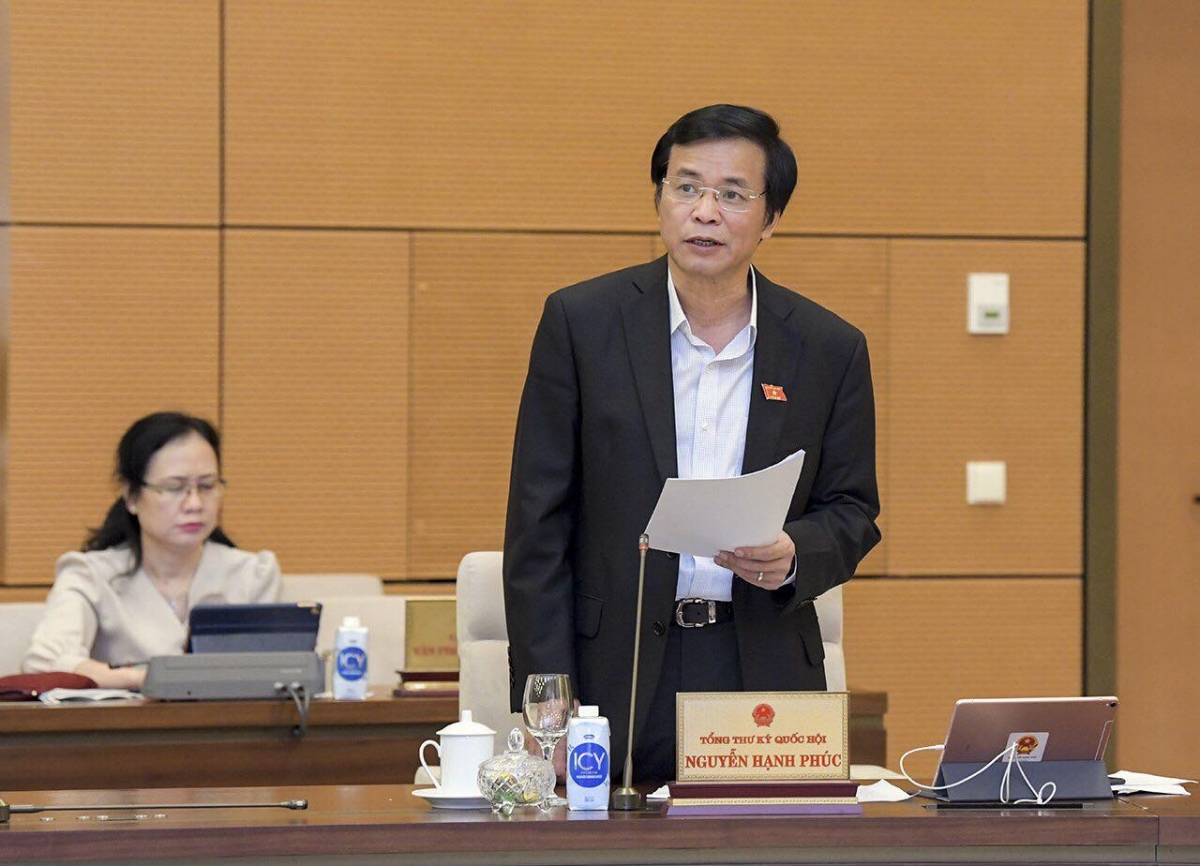 Chairman of the National Assembly Office Nguyen Hanh Phuc (Photo: VGP)
Next top leaders to be elected at legislature's 11th working session
New State President and Prime Minister of Viet Nam will be elected at the 14th National Assembly's 11th working session slated for March 24-April 8, according to Nguyen Hanh Phuc, Chairman of the National Assembly Office.
The session will also elect new Chairperson and Vice Chairpersons of the Legislature, Vice State President, Deputy Prime Ministers, and other Cabinet members.
New Chief Justice of the Supreme People's Court of Viet Nam, and new Prosecutor General of the Supreme People's Procuracy will also be elected during the session.
This will be the final working session of the 14th-tenure National Assembly, VGP said.
Election of deputies to the next National Assembly is scheduled on May 23, which falls on Sunday.
On March 3, the National Election Council adopted a resolution specifying list of constituencies and the number of deputies to be elected in each constituency nationwide.
Accordingly, there are 184 constituencies in 63 provinces and cities, in which Ha Noi and Ho Chi Minh City have the largest number of constituencies and the biggest number of deputies, with 29 and 30, respectively.
Permanent Cabinet members discuss expressway toll collections
It is necessary to consider building a mechanism for expressway toll collections through toll booths on expressways invested by the State, Prime Minister Nguyen Xuan Phuc said on March 15.
Speaking at a meeting of permanent Cabinet members in Hanoi, he reiterated the target of having 5,000 km of expressways by 2030, meaning another 3,000 km needs to be constructed in the time ahead.
The funds will come from the State budget or public-private partnerships (PPPs), he said, asking the Ministry of Planning and Investment to submit an investment plan in this regard to the Government shortly.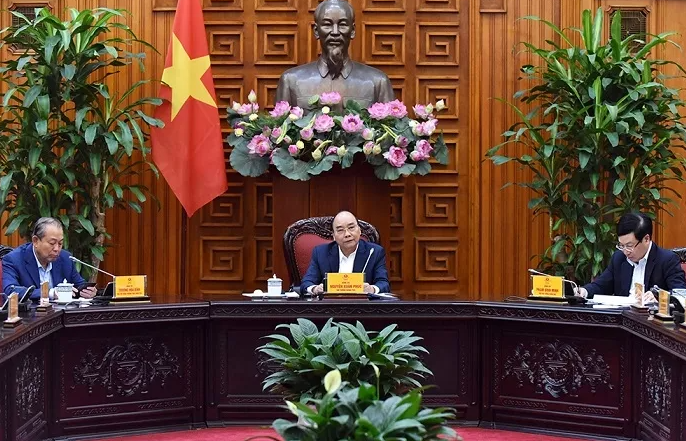 Prime Minister Nguyen Xuan Phuc chairs the meeting. (Photo: NDO/Tran Hai)
The PM stressed that the State's investment in expressways is not to earn a profit, and toll collections are only aimed at covering expenses like loan repayments and maintenance costs.
The meeting looked at the National Assembly Standing Committee's draft resolution on expressway toll collections through toll booths on expressways invested by the State.
The PM urged the Ministry of Finance to coordinate with the Ministry of Transport, the Ministry of Justice, and relevant agencies to collect feedback from NA agencies to quickly complete the draft, as reported by NDO.
Vietnam records 2 local cases on Mar. 16 morning
Two Vietnamese residents have been diagnosed with the SARS-CoV-2 virus during the past 24 hours, with both living in Hai Duong province, the epicenter of the country's latest coronavirus outbreak.
Both patients were recorded in Kim Dinh commune, of Kim Thanh District, a new coronavirus hotspot in Vietnam.
They tested positive for the virus during their stay in concentrated quarantine facilities. Doctors said they had earlier come into close contact with COVID-19 cases.
Hai Duong has so far recorded 719 out of a total of 903 new cases since the virus recurred in Vietnam in late January 2021.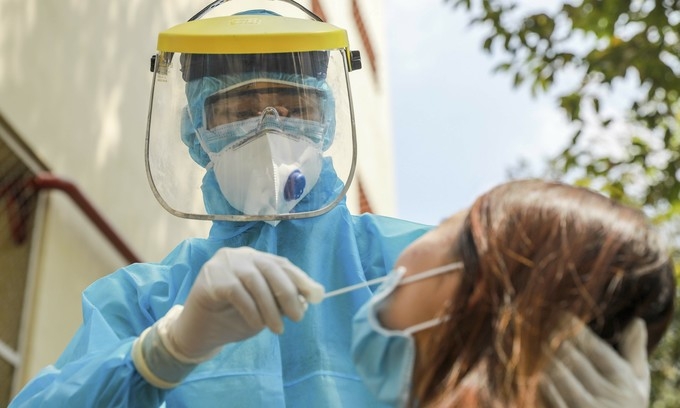 (Photo: VOV)
Despite the latest outbreak being brought under control, just few cases have sporadically been detected in Vietnam and Hai Duong is the only locality that has reported infections.
Earlier on March 15 afternoon, the Ministry of Health announced no locally transmitted coronavirus cases, but three imported cases returning to Vietnam from Finland and the United Arab Emirates, VOV said.
Promoting gender equality in the new normal
The importance of promoting equal values and the role of women within the national leadership apparatus were discussed at a workshop titled "Lead the Chance in the New Normal" held on March 15 in Hanoi.
The event, which was jointly held by the Vietnam Business Coalition for Women's Empowerment (VBCWE) and the Vietnam Business Council for Sustainable Development (VBCSD), provided an ideal venue to bring the local business community together with domestic and international organisations.
Their primary goal was to discuss solutions for sustainable development throughout the period of fluctuations from the perspective of gender equality in the workplace.
Nguyen Quang Vinh, general secretary of VCCI and executive vice president of VBCSD, welcomed the co-operation initiative between VBCSD and VBCWE as it serves to demonstrate the strategic vision of both organisations in supporting the domestic business community.
In addition, their collaboration efforts also help to improve the resilience of local firms whilst boosting their competitiveness for better integration by promoting gender equality, according to VOV.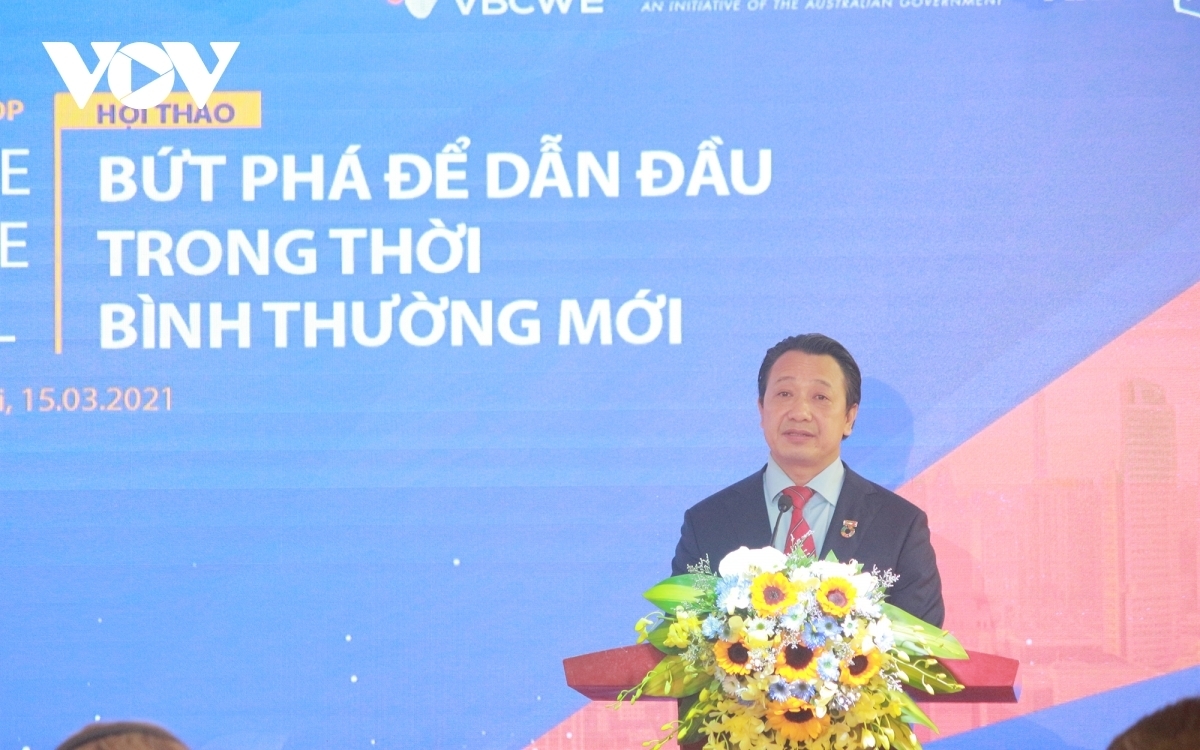 China increases imports of Vietnamese seafood
China has moved to increase the import of aquatic products from Vietnam, with import value rising by up to 114% after enduring a downward trajectory throughout January and February, according to figures compiled by the Vietnam Association of Seafood Exporters and Producers (VASEP).
As reported by VOV, the leading 10 markets with the highest seafood import turnover from the nation in February include the United States, Japan, the Republic of Korea, China, Canada, Thailand, the UK, Russia, and the Netherlands, making up 75.4% of total Vietnamese seafood exports.
Exports to the US market have also maintained the momentum with a rise of 25% in January followed by growth of nearly 10% in February, with exports to Canada also surging by 31% in February.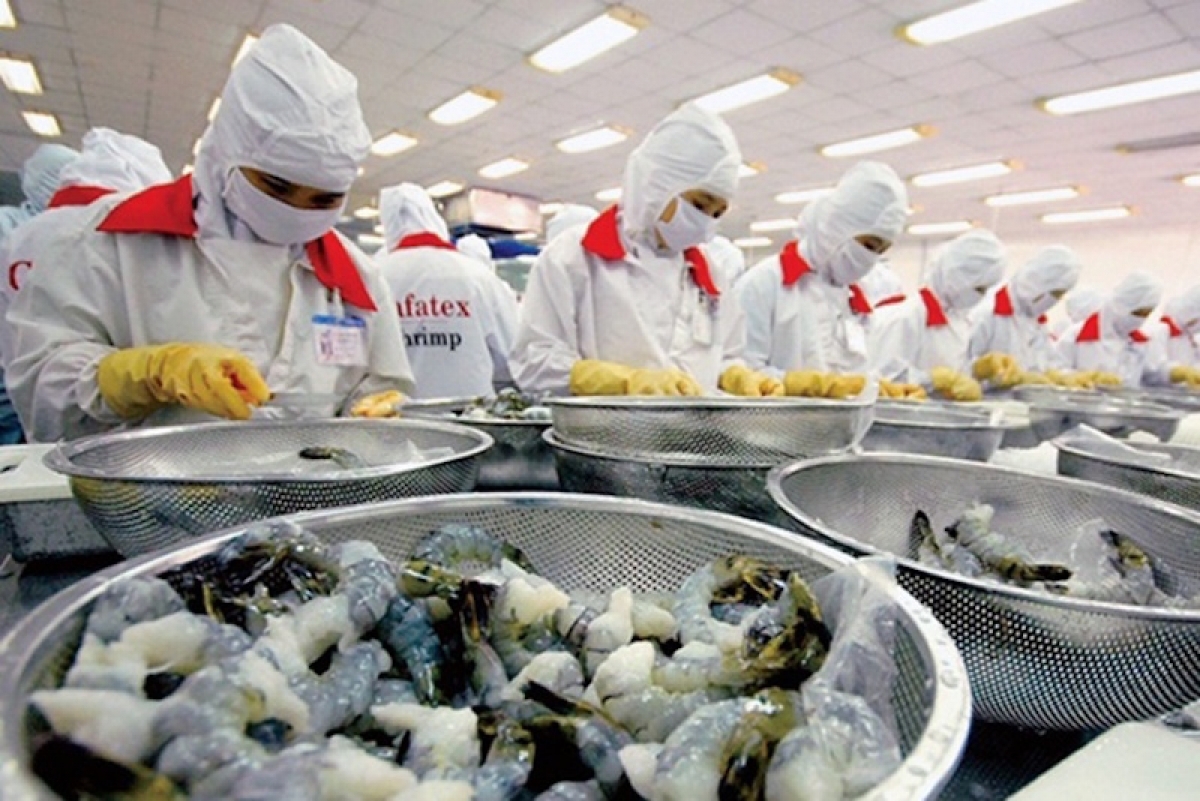 (Photo: VOV)
Furthermore, Canada became the country's fourth largest export market, making up 4.6% of Vietnamese seafood exports, second only to the US with 21%, Japan with 7.8%, the Republic of Korea with 9.2%, and China with 8.3%.
Most notably, China has strongly increased imports from the nation in February, with value reaching up to 114% after experiencing a drop of 10% in January, opening up bright prospects ahead for local seafood exports over the coming months.
Moreover, seafood exports to the UK and other major markets also enjoyed a sharp increase in February due to the positive impacts of both the Comprehensive and Progressive Agreement for Trans-Pacific Partnership (CPTPP) and the EU-Vietnam Free Trade Agreement (EVFTA), according to the VASEP.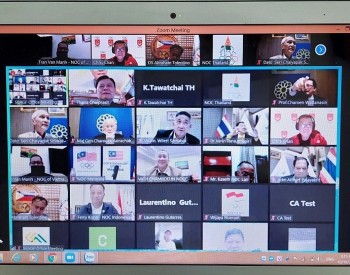 National
Vietnam News Today (October 19): Vietnam records 3,159 new local Covid cases; Vietnam ratifies ASEAN Trade in Services Agreement; SEA Games 31 likely to be held in Vietnam in May 2022; Goethe-Institut's science film festival goes virtual from October 18.
Friendship
PeaceTrees continued UXO-clearing efforts in the central province of Quang Tri in spite of severe storm warnings.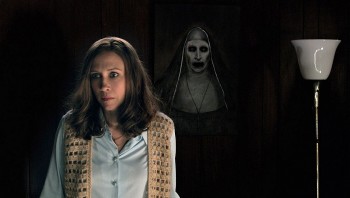 Handbook
Halloween is coming, and nothing is better than some good and spooky horror films. Here is a list of carefully selected 20 horror movies on Netflix that you can stream right now.