Vietnam News Today (March 18): Vietnam must keep on pursuing twin goals: PM
Vietnam News Today (March 18) features headlines include top leader hosts newly-accredited ambassadors, PM orders consideration of "vaccine passports", Deputy Defence Minister wants more Vietnamese flags on world peacekeeping map and COVID-19 updates.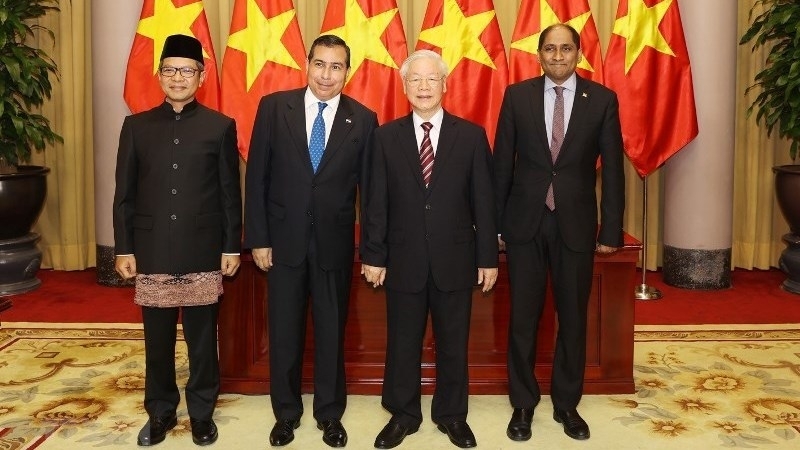 General Secretary and President Nguyen Phu Trong and newly-accredited ambassadors (Photo: VNA)
Top leader hosts newly-accredited ambassadors
Party General Secretary and State President Nguyen Phu Trong received letters of credentials submitted by the new Ambassadors of Panama, Singapore and Indonesia to Vietnam, at a ceremony in Hanoi on March 17.
Following the ceremony, the Party and State leader hosted a reception for the ambassadors, during which he welcomed the diplomats and extended his wishes of good health to leaders of their respective countries.
Appreciating the good relations between Vietnam and the countries, the Vietnamese top leader expressed his belief that the diplomats will help foster and further develop the ties.
He briefed the ambassadors on the outcomes of the 13th National Party Congress – Vietnam's important political event – and the country's efforts to fight the COVID-19 pandemic.
He stressed that Vietnam will step up the implementation of the congress's Resolution and hopes to receive valuable support from international friends, including the countries of the ambassadors.
Underling the important role of the ambassadors in strengthening Vietnam's relations with each country, Trong affirmed that the Vietnamese State is willing to create favorable conditions for them to fulfill their missions, NDO reported.
PM orders consideration of "vaccine passports", gradual resumption of int'l flights
Prime Minister Nguyen Xuan Phuc has urged relevant ministries and agencies to consider gradual resumption of international flights and stay prepared for the application of "vaccination passports".
Speaking at a meeting on Wednesday, the Government chief said prompt and unprecedented measures have been deployed to contain the spread of the third wave of COVID-19.
However, the fight against the pandemic is not over, thus the nation must continue staying vigilant as many new variants have been detected around the world, including ASEAN member countries, said PM Phuc.
He also reaffirmed the Government's resolve to continue pursuing the dual goal of pandemic management and economic recovery, adding that it is a really difficult task that requires wisdom and timely actions.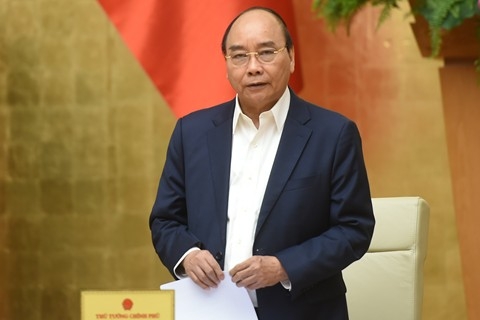 Prime Minister Nguyen Xuan Phuc presides over a meeting on COVID-19 response, Ha Noi, March 17, 2021 (Photo: VGP)
Phuc called for another package to support businesses and people affected by the COVID-19 pandemic as many of them are still suffering from critical difficulties, especially those working in the tourism sector.
He ordered the Ministry of Health to administer COVID-19 vaccines to right frontliners in a safe manner before getting all people vaccinated while speeding up research and development of homegrown vaccines to put into use no later than 2022.
The Ministry of National Defense was tasked to strengthen borders inspection to prevent illegal entry and coordinate with relevant agencies to strictly handle illegal entrants, VGP reported.
Vietnam must keep on pursuing twin goals: PM
Vietnam must keep on pursuing the twin goals of effectively combating COVID-19 and boosting economic growth in the "new normal", said Prime Minister Nguyen Xuan Phuc in a meeting on March 17 morning.
Chaired by Phuc, the virtual meeting was held among the government's standing members, the National Steering Committee for COVID-19 Prevention and Control and 63 cities and provinces to look back on COVID-19 response over the past year.
He expressed his sincere thanks to all Vietnamese people, both at home and overseas, and all-level Party organizations and administrations for collective efforts in overcoming hardship and fighting COVID-19.
The Government leader moved on to highlight lessons learned from the COVID-19 response, with international cooperation deemed as very important. Vietnam has actively proposed initiatives and responsibly engaged in the international community's collaborative endeavor in addressing global challenges, he noted, citing as an example the United Nations General Assembly's endorsement of Vietnam's initiative of making December 27 as the International Day of Epidemic Preparedness.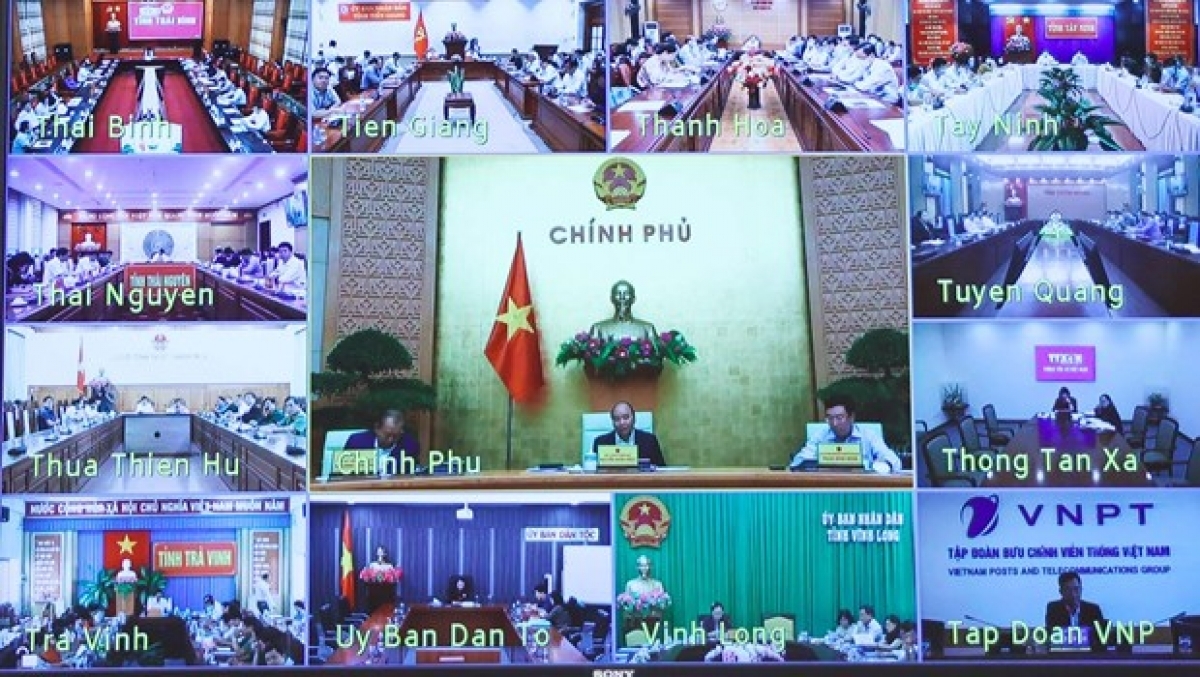 The PM asked all ministries, governmental agencies and provincial-level People's Committees to continue rigorously enforcing orders made by the government and the National Steering Committee for COVID-19 Prevention and Control alongside instructions by the Ministry of Health and keeping up guard against the novel coronavirus. Welfare assistance must also continue to be given to affected enterprises and people, he said.
Phuc urged the Ministry of Health and localities to provide safe COVID-19 vaccination to people, consider imports of COVID-19 vaccines from different sources, and speed up domestic vaccine production. Vietnam must roll out a home-grown COVID-19 vaccine in 2022 at the latest, he was quoted by VOV.
Deputy Defence Minister wants more Vietnamese flags on world peacekeeping map
Deputy Minister of Defence, Sen. Lieut. Gen Nguyen Chi Vinh, has expressed a hope that Vietnam will continue to send peacekeeping forces to more areas and plant more Vietnamese flags on the world peacekeeping map.
Speaking to the media, Vinh, who is also a member of the standing board of the Central Military Commission and head of the Defence Ministry's Steering Committee on the UN Peacekeeping Mission, expressed his wish that Vietnam's UN peacekeeping missions and Vietnamese peacekeeping forces will become more professional to protect national peace through participating in maintaining peace in the world.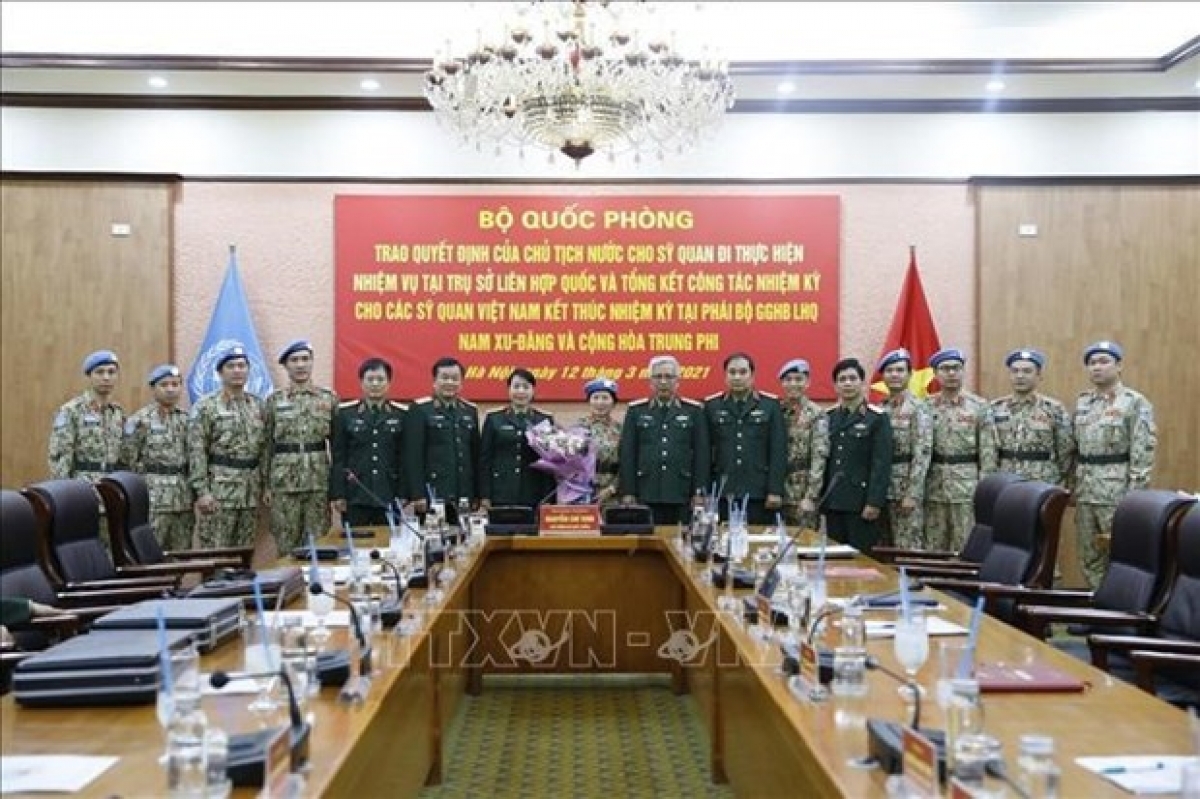 Vietnamese officers in the UN Mission in South Sudan (UNMISS) and the UN Mission in the Central African Republic have fulfilled the tasks assigned to them by the Party and State, he said, adding that their knowledge, confidence, and capability have improved despite the difficulties.
In his opinion, the National Assembly adopting a resolution on Vietnam's engagement in UN peacekeeping operations has provided a source of encouragement for involved officers, soldiers and units and proved the country's strong commitment to the long-term sustainability of UN peacekeeping activities.
Vietnam has been hailed by the international community for seriously and responsibly delivering on its international commitments, he said, adding that all Vietnamese officers involved in UN peacekeeping operations have performed their duties to the best of their ability and been recognised as fulfilling their duties, which is a rare accomplishment among countries joining UN peacekeeping activities, VOV reported.
Seven new COVID-19 cases confirmed
Viet Nam confirmed two locally-transmitted and five imported cases of COVID-19 on Wednesday, raising the national caseload to 2,567.
The local infection cases were recorded in the northern province of Hai Duong, according to the National Steering Committee for COVID-19 Prevention and Control.
The others are Vietnamese nationals brought home from Russia on March 14 and quarantined in the central province of Khanh Hoa.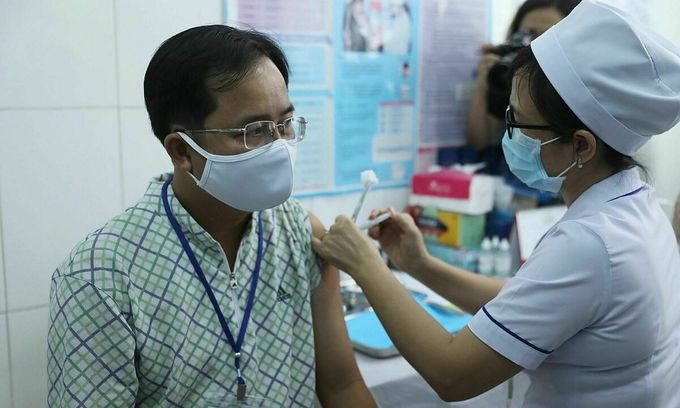 (Photo: VNA)
The same day, 40 patients were declared free of the virus, bringing the total recoveries to 2,198, said the National Committee.
As the third wave of local transmissions has been brought under control, Prime Minister Nguyen Xuan Phuc has tasked subordinate levels to mull over gradual resumption of international flights and vaccination passports in a bid to support Government's economic recovery efforts, VGP said.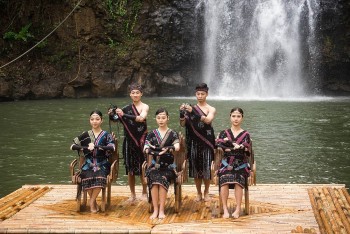 Travel
Many passengers applaud the creativity of the flight instruction video that Vietnam Airlines has recently introduced on their flights. This video not only creatively conveys the message of flight safety but also helps to spread globally the unique, indigenous cultural values ​​of the country and people of Vietnam.