Vietnam has been nominated for Asia's Best Golf Destination Award 2021, said the Vietnam National Administration of Tourism (VNAT), simultaneously appealing for people and tourists to vote for the country.
It noted that votes can be cast on the website www.worldgolfawards.com from now until September 1.
Support from people and tourists will give Vietnam a chance to continue promoting itself as a hospitable country welcoming visitors from far and wide with open arms. In particular, Vietnam has been fostering sports tourism as part of efforts to boost post-pandemic tourism recovery, according to the VNAT.
Tourism experts said golf tourism is highly potential in Vietnam, and that unlike ordinary visitors, golf travelers will return to previous destinations many times and they are capable of spending much on high-end hotel and restaurant services, Vietnamplus reported.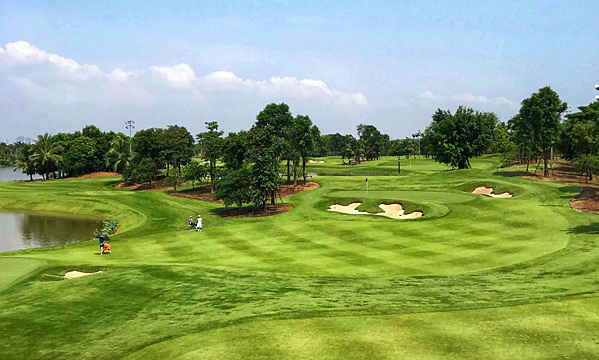 A golf course in Hanoi, Vietnam. Photo courtesy of World Golf Awards.
Together with the development of tourism infrastructure, the golf course system in Vietnam has received big investment in recent years with high quality and beautiful landscape.
Previously, in 2019, Vietnam received the World's Best Golf Destination Award at the international World Golf Awards held in the UAE.
The country beat seven other nominees Argentina, Canada, Jamaica, New Zealand, Oman, Portugal and South Africa to grasp the awards' top prize for the first time.
It also won Asia's Best Golf Destination award for four straight years, from 2017 to 2020.
Asia's Best Golf Destination award is part of the World Golf Awards, held annually since 2014 and viewed as the most prestigious awards in the golf tourism industry.
Domestic professional golf to tee off in 2021
Vietnam Golf Association (VGA) said local professional golf tournaments would make a strong comeback after the haunting Covid-19 outbreak.
The association revealed it would spend VND350 billion (over $15 million) on a total of 32 tournaments for the 2021-2024 seasons, said Vnexpress.
VGA Tour 2021 will kick off with Vietnam Masters (May 10-15), followed by Vietnam Open (June 7-12), National Championship (Aug. 9-14), Challenge (Sept. 6-11), and Tour Championship (Dec. 13-18). Each event would have a prize pool between VND1-1.5 billion ($43-64 million).
The number of professional tournaments would increase to eight next year before climbing to nine in 2023 and 10 in 2024.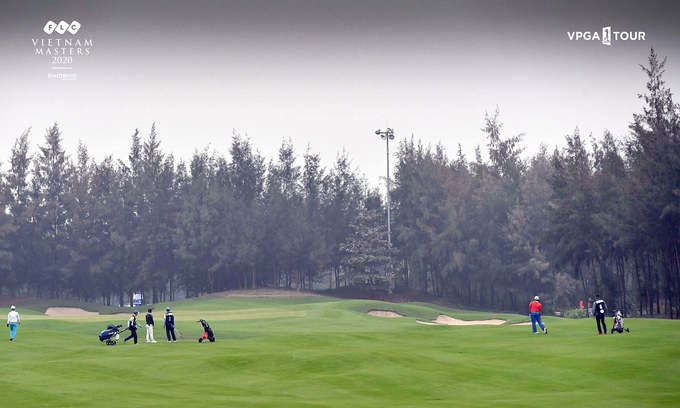 Golfers competing in FLC Vietnam Masters at FLC Golf Link Samson, Thanh Hoa Province, December 2020. Photo courtesy of Vietnam Golf Association.
The string of tournaments in the upcoming years is contrary to 2020 when Vietnam only hosted one professional and four amateur tournaments due to the global pandemic.
VGA explained it would strive to develop professional golfing tournaments on par with Asian Development Tour, with a relationship analogous to the Korn Kerry Tour to PGA Tour and Challenge Tour to European Tour, to attract top golfers from across the continent.
VGA Tour 2021 will also feature six amateur events this year, opening with Union Cup in March.
Amateurs, therefore, would have the opportunity to prep for the 31st SEA Games, scheduled for Nov. 21 to Dec. 2 in Hanoi, with golf listed among its 40 disciplines.
According to VGA, there were over 70,000 people playing golf as a leisure sport in the country in 2018, up from 10,000 in 2009. Vietnam operates more than 30 golf courses, many of international standard.
Malie Nguyen