Vietnam offers condolences to Canada over mass shooting
Vietnam offered condolences after Canada experienced its deadliest mass shooting.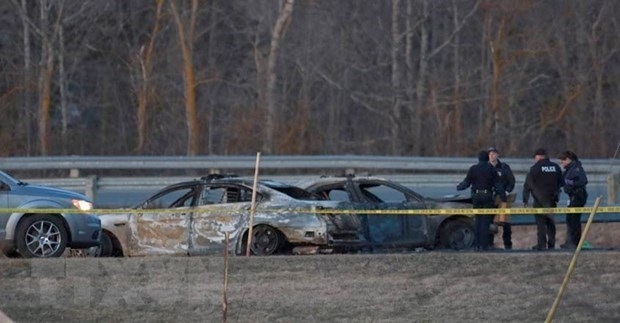 At the scene. Photo: AP
Deputy Prime Minister and Foreign Minister Pham Binh Minh has extended his condolences to Canadian Foreign Minister François-Philippe Champagne over the April 19 mass shooting in the North American country.
The death toll in the mass shooting in Nova Scotia, said to be the deadliest in Canada's modern history, has risen to 23, according to international media.
The gunman, identified as 51-year-old Gabriel Wortman, launched his rampage late Saturday in the seaside village of Portapique. He died roughly 14 hours later after being shot by police at a gas station outside Halifax, 60 miles away.
Authorities said Wortman wore a police uniform and made his car look like a RCMP cruiser allowing him to travel easily within a 30-mile area around Portapique. A police officer was among those killed.
The shooting came as Canadians, like many around the world, are being instructed to stay in their homes to reduce the spread of the coronavirus. Canada has recorded 38,923 cases of coronavirus and 1,871 deaths, according to data from Johns Hopkins University./.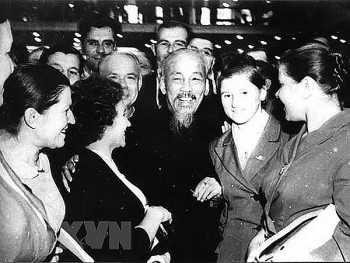 National
Throughout its history Vietnam has come into contact and exchanged with many cultures and civilizations.