Vietnam quarantines, supervises over 15.000 citizens to prevent Covid-19 outbreak
As of March 4, Vietnam has not recorded any new cases of Covid-19 for 21 days, reported Ministry of Health. However, there 77 suspected cases and being isolated while over 15.300 people who have been in close contact with positive patients and returned from the epidemic area are under health monitoring.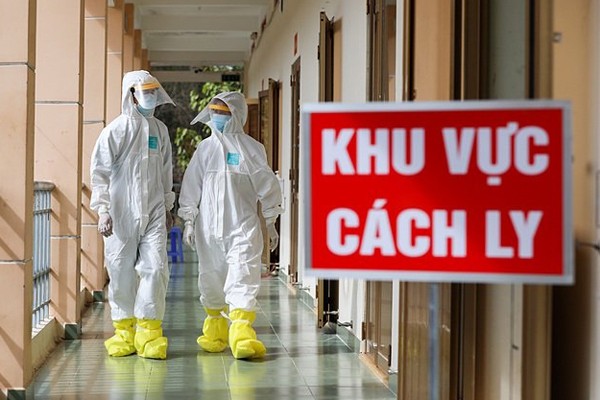 As of March 4, Vietnam is quarantining over 15,000 people
Hanoi: For the past 5 days, no more suspected cases have been recorded. All 579 people who have close contact with positive patients ended the monitoring period. Over 2,000 people returning from Korea are being quarantined in military camps of the Capital Command.
Ho Chi Minh city are quarantining 480 people who return from the epidemic areas. The city is also monitoring 415 cases of self-quarantine at home.
Da Nang: there are 5 suspected case of Covid-19 infection, of which one is Danish. Da Nang is quarantining 842 cases and monitoring 50 cases of self-quarantine. All are fine.
Can Tho: there are 5 suspected cases with symptoms such as fever, cough. They are those who travel from the epidemic area and being quarantined at health facilities. Another 303 cases are being concentratedly isolated at the city's Military school.
Hai Phong: there are 4 suspected cases with symptoms such as fever, respiratory infection. All return from South Korea and being isolated at Viet Tiep Hospital. Another 212 returners from South Korea are also being quarantined at the city's Military school and the Hai Phong Center for Defense and Security Education.
Ninh Binh: 356 cases, of which 198 return from South Korea, are being quarantined. Over 350 other people in close contact with suspected people are self-quarantined at home.
Worldwide, up to now, there have been nearly 93,000 cases in 79 countries and territories with 3,165 deaths. In which China has more than 80,100 cases, 2,944 deaths; South Korea ranked second with more than 5,300 cases and 33 deaths, followed by Italy with more than 2,500 cases and 79 deaths; the fourth is Iran, 2,336 cases, 77 deaths./.