Vietnam Receives Two Honorable Mentions At International Photo Contest
Vietnamese photographers have been boosting their global profile with works honored at an annual photo contest hosted by the International Federation of Fine Arts Photographers (FIAP).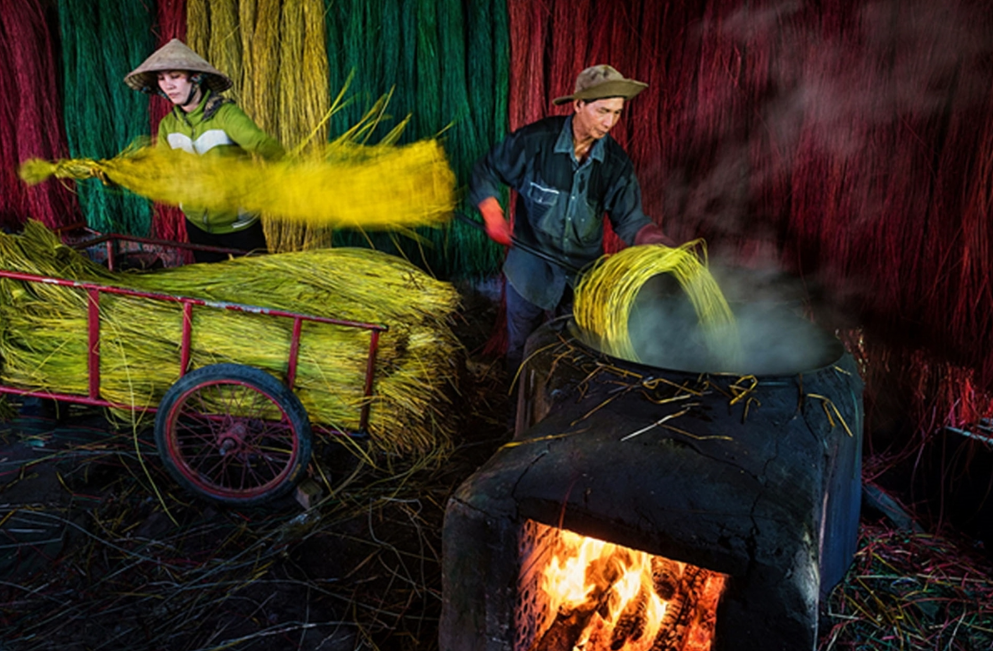 Dung Nguyen's photo of sedge mat making in the central province of Phu Yen. (Photo: VN Express)
The Vietnam Association of Photographic Artists (VAPA) has brought home two honorable mentions, in the print and digital categories, at the 29th Colour Biennial organized by the International Federation of Photographic Art (FIAP), in France, according to Vietnam News.
The two honorable mentions were presented for two photo collections themed Traditional Crafts in the print section and Vietnam Viewed from Above in the digital session. Traditional Crafts comprises 10 photos, while Vietnam Viewed from Above is a collection of 20 photos, both taken by different photographers.
Lensman Dung Nguyen gained an 'honorable mention' for his photo depicting sedge mat making in the individual awards category of the 29th FIAP Color Biennial, held every two years in a different member country, said VN Express.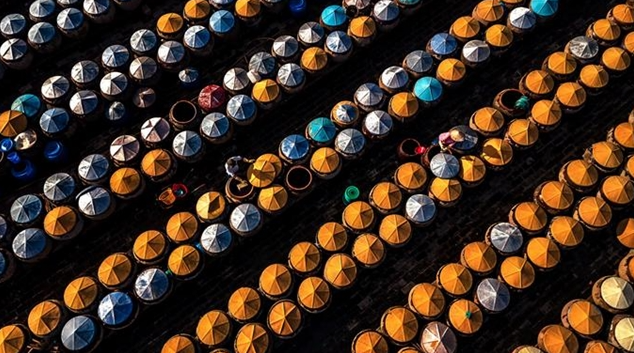 One photo in the collection Vietnam Viewed from Above that has received an honorable mention certificate in the digital session. — Photo courtesy of VAPA
His shot captures locals dying colorful sedge mats in Phu Tan Village, well known for its 100-year-old traditional craft in Tuy An District, about 30 kilometers from Tuy Hoa, capital of Phu Yen Province.
According to the Vietnam Association of Photographic Artists (VAPA), Dung's photo is one of three Honorable Mentions certificates handed to Vietnam at this year's contest.
The Biennial is one of the most important events held by FIAP. It is organized every two years in a different member country. Even years for the Black and White and Nature Biennials, odd years for the Colour Biennial.
Biennials are different from other international contests. It is not only the quality of the individual work that counts, but FIAP also rates how well collections are put together. The inspiration and concept, and how they are executed and presented, also play a part. Each member federation can select their own works or collections for submission, with a title for the collection mandatory. Entries were limited to 10 photographs in the color prints section and 20 works in the digital color images section.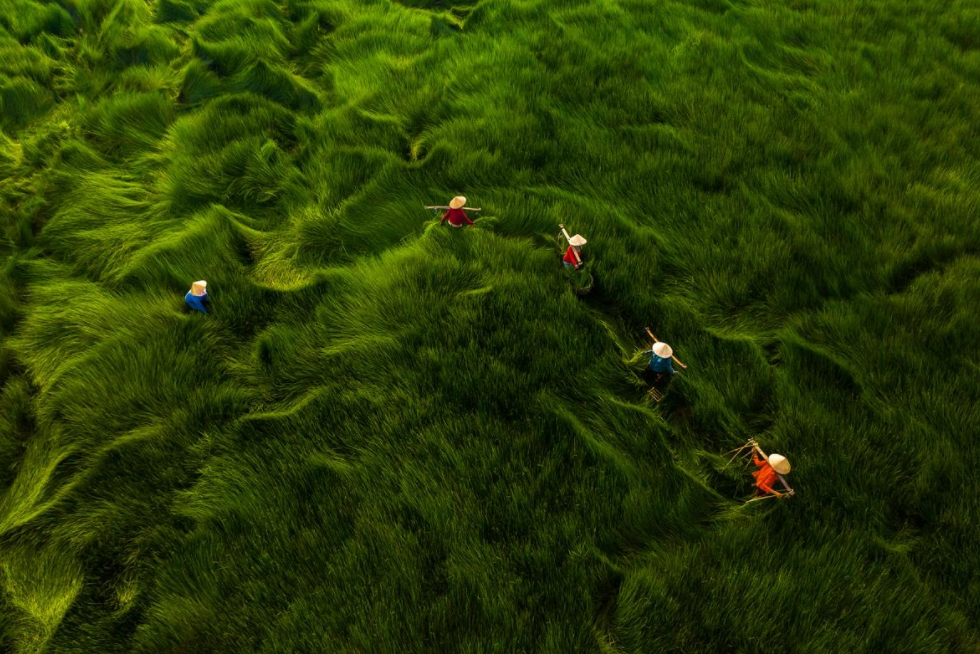 A shot capturing women harvesting water chestnuts in a field of Thang Binh District in central Quang Nam Province is one of the drone shots in the "Vietnam Seen From Above" photo collection by Khanh Phan. (Photo: VN Express)
The annual photo contest is one of the most important events organized by FIAP, which is alternately hosted by its member countries. According to a written rule, even years will be for a Black-White and Nature Photo Contest, odd years for Color.
This year's contest was organized in France. The top prizes - the FIAP Cups of this year's competition, belonging to Great Britain and Russia.
Vietnam's entries to the contest were selected from nearly 760 artworks by 200 photographers by the Vietnam Association of Photographic Artists.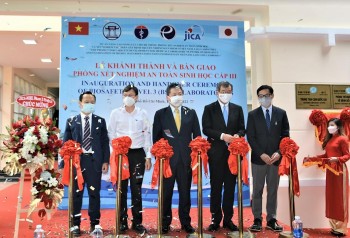 Friendship
The Pasteur Institute in Ho Chi Minh City (PI HCMC) hold an inauguration of its new Biosafety Level-3 Laboratory (BSL-3) on January 17th, 2022. For this new laboratory, the Japan International Cooperation Agency (JICA) has supported the main materials and equipment such as the air conditioning system, the wastewater treatment system, and the two-door autoclave, with a total value of 200 million yen (nearly 40 billion VND).