Vietnam resolutely opposes Chinese illegal moves in South China Sea (Bien Dong Sea)
In response to the news that China sent warships and fighters to Vietnam's Hoang Sa (Paracel) archipelagos in Bien Dong Sea (South China Sea internationally known) that China had unlawfully occupied in Vietnam, Foreign Ministry spokesperson Le Thi Thu Hang said: "Vietnam resolutely opposes", report Thanh Nien (The Youth) newspaper.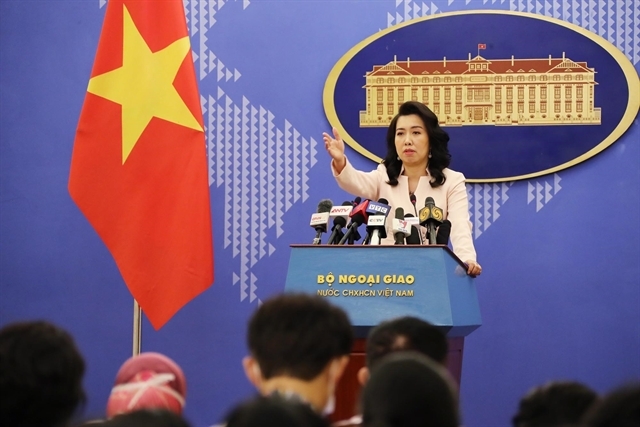 Vietnamese foreign ministry spokesperson Le Thi Thu Hang at press briefing in Hanoi on August 6. VNA/VNS Photo Lam Khanh
Condemning China's illegal moves
Answering questions on Vietnam's response to China's recent military movements, reported by state media, including deploying fighter jets and warships to Subi Reef in Truong Sa Archipelago, but illegally occupied by China, Foreign Ministry spokeswoman Le Thi Thu Hang said at the ministry's regular press conference on August 6:
"All activities conducted in these two archipelagos without express permission from Vietnam constitute serious violations of Vietnam's sovereignty," Hang said, adding that these moves are invalid and not conducive to the maintenance of peace and stability in the South China Sea (known in Vietnam as Bien Dong Sea - translated as East Sea), a heavily disputed resource-rich waterway with overlapping claims from at least six governments.
"Vietnam resolutely opposed these activities," Hang said.
Regarding information that China is building a series of surveillance platforms in the Bien Dong Sea (known internationally as the South China Sea), Hang said that she will discuss with the relevant authorities and agencies specifically about this content and reaffirmed the maintenance of peace, stability and security in the waters is the shared interests and joint responsibility of all countries in the region and in the world. Therefore, all activities should be carried out responsibly, in good faith, and to serve the aforementioned goals.
Regarding recent China's amendment of a regulation, titled "Technical Rules for the Statutory Testing of Seagoing Vessels on Domestic Voyages", and bringing Vietnam's Paracel Islands into the scope of the above regulation, Vietnam's Foreign Ministry spokeswoman said:
"We believe that China's act of including Vietnam's Paracel Islands into its 2020 Technical Rules for the Statutory Testing of Seagoing Vessels on Domestic Voyages has violated Vietnam's sovereignty and sovereign rights over this archipelago, which is not conducive to maintenance of peace, stability and cooperation in the Bien Dong Sea."
Vietnam's consistent stance on the island that any activity done here without its approval is invalid, Hang added.
Vietnam called out China on a range of reports alleging China's illegal moves in the Bien Dong Sea and its two archipelagos.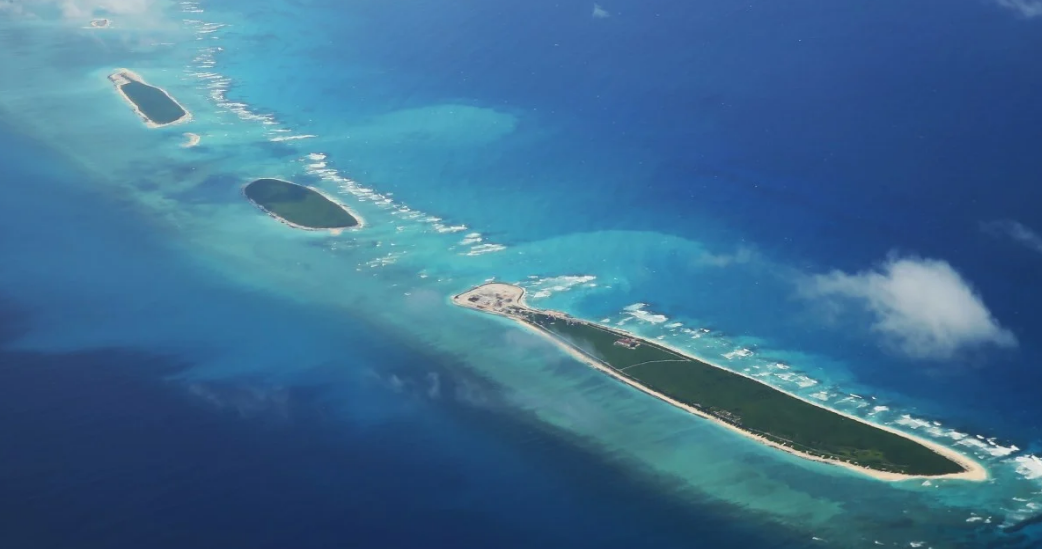 Beijing's redefined navigational area encompasses parts of Vietnam's Hoang Sa (Paracel) Islands in Bien Dong Sea. Photo: AFP
To be specific, China is building an advanced underwater surveillance system in the South China Sea that could be used by the country's military, Forbes reported August 5.
Known as the "Blue Ocean Information Network" and "Underwater Great Wall," the systems are a combination of floating radar posts and sonar systems laid on the ocean floor. Most of these installations are in Chinese territory, but a few also sit in international waters.
China maintains that the technology will be used for civilian purposes, although its design allows for military use. The Chinese government has promoted a policy of "Military-Civil Fusion," which encourages technological cooperation and information sharing between state enterprises, researchers, and China's military.
"It is unrealistic to assume that their sensor data cannot be accessed by the [People's Liberation Army Navy] for military purposes," writes defense analyst H.I. Sutton.
China's development of these systems is a violation of international law as some of the installations are placed on Vietnam's Truong Sa archipelago.
As for the newly-amend regulation, China has changed the wording of a shipping regulation to identify a stretch of water between Hainan province and Hoang Sa Islands as a "coastal" rather than "offshore" navigation area, The South China Morning Post reported on July 31.
Observers said the move was indicative of Beijing's drive to bring as much of the waterway under its control as possible.
The word change appeared in an amended version of a regulation – drawn up in 1974 – regarding technical rules for the statutory testing of seagoing vessels. It took effect from August 1.
The regulation, titled "Technical Rules for the Statutory Testing of Seagoing Vessels on Domestic Voyages" establishes the "Hainan-Xisha Navigation Area", which is bound by two points on Hainan island – China's most southerly province – and three in Hoang Sa, or so-called Xisha district of Sansha city as they are known in Mandarin.
Zhang Jie, an expert on the South China Sea at the Chinese Academy of Social Sciences, said the move might have been designed to strengthen the administration of Paracels using domestic laws.
"Even if this is not directly aimed at enhancing control, it has that effect," he said.
Collin Koh, a research fellow at the S Rajaratnam School of International Studies at Singapore's Nanyang Technological University, agreed.
"This might not come as a surprise, especially after Beijing announced the creation of administrative districts for the Paracels and Spratlys," he said.
According to the SCMP, the pressure from the international community comes as Beijing has sought to use domestic law to put its claims to the disputed waters into context and boost its influence in the region.
Since 2010, China has established seven new maritime courts, one of which was set up in the so-called city of Sansha in in Hainan Province.
China seized the Hoang Sa (Paracel) Islands from South Vietnam by force in 1974 and has since been occupying them illegally. China also formed the so-called "Sansha City" on the Woody Island since 2012, with the intention of taking control of islands in the East Sea. China has also been illegally building artificial islands in recent years.
China announced in April 2020 the establishment of what it calls the "Xisha" and "Nansha" districts in Vietnam's Hoang Sa (Paracel) and Truong Sa (Spratly) Islands.
The Chinese Ministry of Civil Affairs said that its State Council has approved the formation of "Xisha District" on Woody Island on the Paracels and "Nansha District" on the Fiery Cross Reef of the Spratlys.
China said the "Xisha District" would manage the Paracel Islands, the Macclesfield Bank and surrounding sea areas, while the "Nansha District" would manage Spratly Islands and surrounding sea areas.
In 2013, Beijing centralized several maritime agencies under the new Chinese Coast Guard, and in 2017, the Supreme People's Court announced that its jurisdiction extended to all areas under China's "sovereign control", including "jurisdictional seas".
Vietnam's consistent view
Answering questions on Vietnam's response to Australia's submission of a note verbale to the Commission on the Limits of the Continental Shelf, a United Nations body, rejecting "any claims by China that are inconsistent with the 1982 United Nations Convention on the Law of the Sea (UNCLOS)," the Foreign Ministry spokesperson said that the submission of these kinds of notes submitted by countries within the UN framework to express their views are a "normal practice" in international relations, according to VNA.
"Vietnam's consistent view on the Bien Dong Sea has been expressed on many occasions, and believes countries share the common inspiration and goal of maintaining peace and stability, cooperation and development in the waters.
It is essential to respect the legal order at the sea and implement in good faith the 1982 UNCLOS," Hang stressed.
"Vietnam welcomes countries' positions on the Bien Dong Sea that are in accordance with international law. We shared the view as stated in the Chairman's Statement of the 36th ASEAN Summit that the convention of the 1982 UNCLOS is the legal framework governing all activities at sea and ocean.
In this spirit, along with other ASEAN countries, Vietnam hopes that all countries – including ASEAN member countries – would make efforts to the contributions of peace and stability in the Bien Dong Sea, as well as the settlement of disputes via dialogues and other peaceful measures in accordance with international law, the common interests and aspirations of countries in the region and of the international community," the Vietnamese spokesperson said.
Vietnam always makes positive contributions to these processes, she concluded./.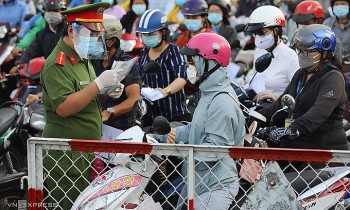 National
Vietnam News Today (September 26): Vietnam, Germany foster 10-year strategic partnership; HCM City plans to remove barriers, travel permits by end-September; 41% of Vietnamese adults vaccinated against Covid-19; Transport ministry outlines domestic flight resumption phases.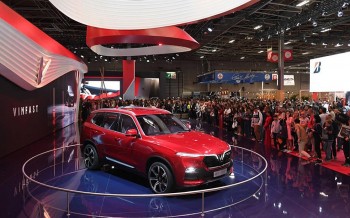 Economy
Vietnam's first homegrown car manufacturer Vinfast plans to focus on more countries to expand its European strategy.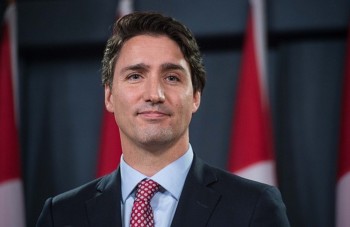 World
Justin Trudeau, the son of the late Canadian prime minister Pierre Trudeau followed in his father's famous footsteps in 2015 and became Canada's prime minister. This article will help you have a more thorough inside of him