Vietnam sends message of sympathy to India over plane crash killing 18 people
Vietnam's Prime Minister Nguyen Xuan Phuc has sent a message of condolences to his Indian counterpart Narendra Modi over a recent airplane crash killing 18 people.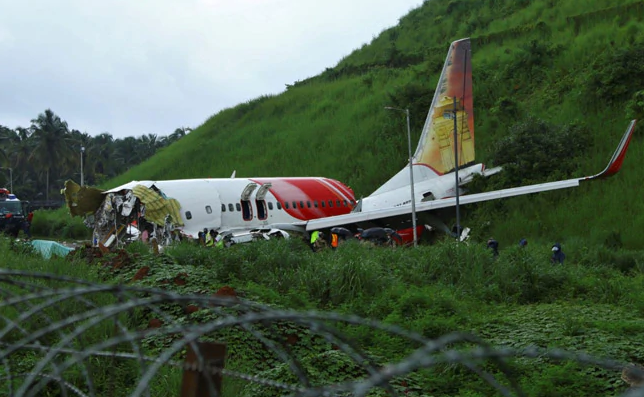 Air India Express flight from Dubai overshot the tabletop runway during landing.
Deputy Prime Minister and Foreign Minister Pham Binh Minh also offered condolences to Indian Minister of External Affairs Subrahmanyam Jaishankar.
Messages of sympathy received following the tragic plane crash in Kerala's Kozhikode are deeply appreciated, and they are a source of strength at this difficult time, External Affairs Minister S Jaishankar said on Monday, reported Indian News.
Leaders of Sri Lanka, Pakistan, Bhutan, Nepal, Malaysia, Vietnam, the Maldives and other countries expressed sadness over the crash of the Air India Express flight that killed 18 people and offered condolences to the bereaved families.
Envoys from the US, Australia and Japan also said they were deeply saddened to hear about the accident and conveyed their thoughts and prayers to the victims and their families.
"Deeply appreciate the message of sympathy on the tragic #KozhikodeAirCrash. Such support is a source of strength at this difficult time. @abdulla_shahid @FMBhutan @AKAbdulMomen @MFA_SriLanka @PradeepgyawaliK @HishammuddinH2O," Jaishankar tweeted.
The two-year-old Boeing 737-800 flew from Dubai to Kozhikode, also called Calicut, in Kerala. There were 174 adult passengers, 10 infants, two pilots and four cabin crew on board.
The flight from Dubai overshot the tabletop runway during landing at the Kozhikode airport in heavy rain on August 7 night, fell into a valley 35 feet below and broke into two, killing 18 people, including the pilots.
The Air India Express said on Monday that 56 passengers, who were injured in the plane crash in Kozhikode, have been discharged from various hospitals after obtaining complete fitness.
Air India Express, a wholly owned subsidiary of national carrier Air India, has only B737 aircraft in its fleet.
The airline said on Sunday that the body of passengers killed in the plane crash have been handed over to their families, and added that authorities were investigating the accident.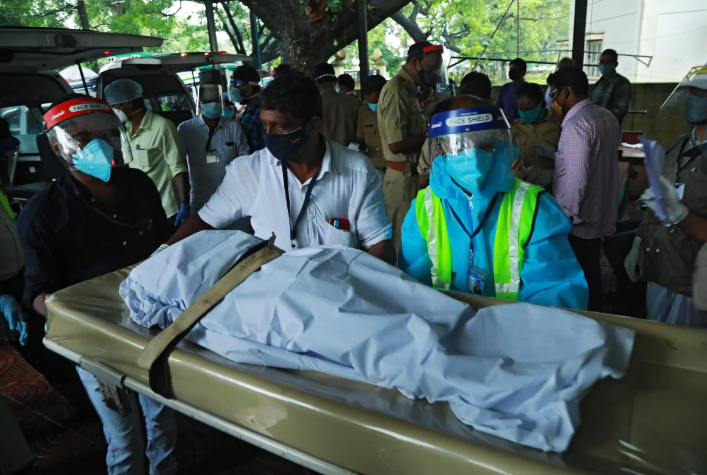 Medical staff wearing personal protective equipment carry the body of a victim inside the medical college where Air India Express jet crash victims are taken for post-mortem examinations in Kozhikode, India, on Saturday. (Arunchandra Bose/AFP via Getty Images)
The plane swayed violently as it approached a hilltop runway soaked by monsoon rain, and moments later the special return flight for Indians stranded abroad by the COVID-19 pandemic skidded off, nosedived and cracked in two, The Associated Press cited survivors.
In a telephone interview from his hospital bed, Renjith Panangad, a plumber who was returning home for the first time in three years after losing his job at a construction company in Dubai, said the plane swayed before the crash and everything went dark.
"A lot of passengers were bleeding," said Panangad, who escaped without major injuries. "I still can't comprehend what happened. As I am trying to recall what happened, my body is shivering."
He said the pilot made a regular announcement before landing, and moments after the plane hit the runway, it nosedived.
"There was a big noise during the impact and people started screaming," he said.
The Air India Express flight was part of the Indian government's special repatriation mission to bring Indian citizens back to the country, officials said. All of the passengers were returning from the Gulf region, authorities said. Regular commercial flights have been halted in India because of the coronavirus outbreak.
The passenger manifest of the flight, a copy of which was seen by The Associated Press, showed that a large number of passengers were stranded tourists and workers reuniting with their families after months away.
Kerala state Health Minister K.K. Shailaja asked local residents who joined the rescue effort to go into quarantine as a precautionary measure. The survivors were being tested for the virus, officials said./.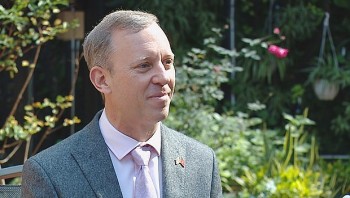 Friendship
The UK will continue to support Vietnam in the pandemic combat, and coordination in science and technology, especially in tracking new variants, British Ambassador Gareth Ward has pledged.