Vietnam stock market records unprecedented day of its history reaching US $1 billion
Vietnam's stock market, for the first time in its history, recorded a trading session worth US $1 billion. Foreign capital is till poured into the market and considered a fulcrum for stocks to stay good long-term prospects.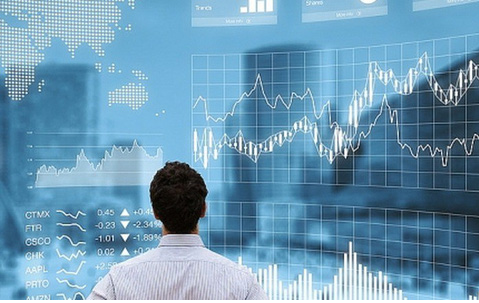 Vietnam's stock market has witnessed an unprecedented session
Historical date: reaching US $ 1 billion
Vietnam's stock market has witnessed an unprecedented session, the first time in its history to see the transaction value exceed the threshold of $1 billion.
Liquidity in the trading session on June 15, 2020 suddenly increased, with a total trading value of more than VND 24 trillion (over USD 1 billion). In particular, billionaire Pham Nhat Vuong Vinhomes JSC's VHM stock recorded nearly 202 million shares, worth more than VND 15 trillion, were transferred during the session.
Previously, the market also recorded a trading session on November 7, 2017 of nearly 20.5 trillion dong, including put-through transaction of 16 trillion dong of Vincom Retail (VRE). International cash flow participated actively in this session.
On June 15, 2020, the sudden transaction of Vinhomes shares was from the agreement of foreign investors at the end of the session, starting from 14h40 to 14h45, with the price equal to the reference price: VND 75,000/ share. .
Although trading reached a new record, the market closed down sharply. VN-Index lost more than 31 points in the first session of the week with a series of blue-chips plummeted like Vingroup, Vinhomes, Bao Viet, Vinamilk, Masan, Vietinbannk, VPBank, MBBank ...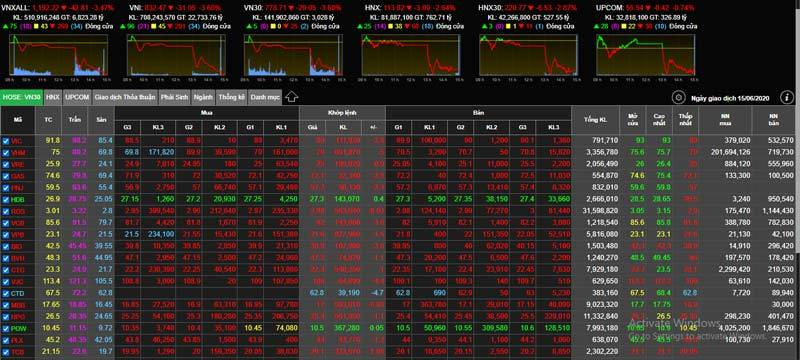 Vietnamese stocks plummeted but foreigners increased their transactions.
Many midcap stocks such as Coteccons, SSI, HCM, VCI, ... dropped to the floor, there was no overbought. Vietnam's stock market continued to be under selling pressure after recovering slightly last week.
According to Tri Viet Securities Joint Stock Company (TVB)'s Business Director Le Quang Tri, the market plummets after a long bull run (up about 20%) considered normal. Large transactions during the session were mainly through agreements, but if excluding the put-through transactions, the trading value on the floor through matching orders still reached about VND 7.5 trillion, a fairly large number.
Moreover, Brokerage Securities Mirae Asset Director Huynh Minh Tuan also said that the up and down markets are easy to understand. In addition, Vietnam's stock market was also negatively affected by the world market, with concerns about a second wave of the Covid-19 epidemic and the second-quarter business' negative results.
However, Tri acknowledged that the recent increase in trading value showed the interest of domestic and foreign investors to the stock market. The number of new accounts has soared in the past few months.
Foreign investors increased buying in many key stocks on the floor shown in the trading of 15 trillion dong of Vinhomes shares.
In May, Masan Group was bought the most with VND 2,367 billion by foreign investors. Vinamilk was also bought over VND 820 billion by foreign investors; Vietcombank's nearly VND 700 billion; VPBank's more than VND 400 billion; Petrolimex's more than VND 115 billion ...
Vietnam stock market's outlook is bright
Le Quang Tri said that the short and medium-term prospect of the market is quite good, moreover, the stock market always looked much potential to investors.
The market may witness a few more corrective sessions before rising again in the second half of June, although the increase is not as strong as the period from the end of March to the end of May. It may increase gradually before going up to be reduced pressure in July.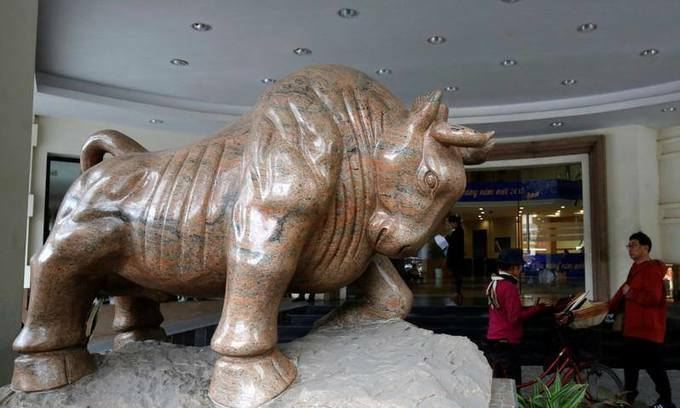 The stock exchange center in Hanoi. Photo by Reuters
Recently, Yuanta Securities Vietnam has forecasted that the Vietnamese economy is recovering and the VN-Index in a good scenario making a chance to go straight up to the 990 points. Foreign capital is still flowing into Vietnam. Enterprises' production in the market is difficult to grow strongly but will recover gradually in the following months.
Yuanta assessed the wave of global supply chain to restructure with the trend of relocating manufacturing facilities from China and Vietnam supposed as one of the prominent destinations. The Vietnamese Government has also prepared many mechanisms and policies to attract FDI enterprises into Vietnam.
Promoting public investment, preparing facilities on roads, industrial parks, airports, ... are not only motivations for economic growth but also factors to attract foreign investors from countries to Vietnam.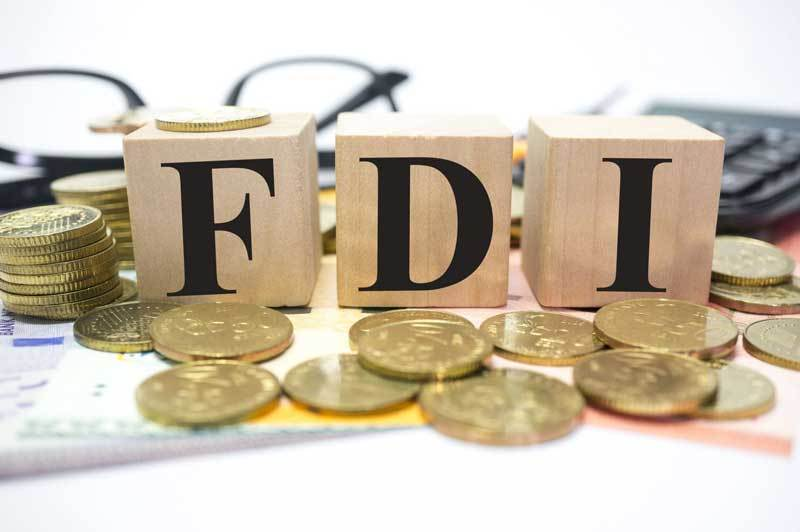 Foreign capital is still poured into Vietnam.
According to the Financial Times, after the pandemic, travel to safe countries will grow and bloom. Bangkok, Hanoi and Ho Chi Minh City are gradually getting active again after removing social distancing measures.
Vietnam is even remaining advantages over Thailand in economic development. The Vietnamese government has set a target of 5% growth this year, while Thailand is forecast to decline by 5-6%.
Vietnam is also considered a leading role player in epidemic prevention and has emerged as a leading country in the pace of economic development.
The India Times has just written that Vietnam is like a rising star and the world is betting on the good prospects of Vietnam's economy. Multinational corporations see Vietnam a destination in the global supply chain for reorganization plan located in China. India also focused on attracting these corporations but under disadvantages of not being able to really control the Covid-19 epidemic as the number of cases still ranked 4th in the world. Vietnam stays no any death during the pandemic, really making foreign investors' mind.
According to India Times, Vietnam is speeding up the economic engine and has restarted domestic tourism. The International Monetary Fund (IMF) forecasts Vietnam's economic growth to reach 2.7% while the World Bank's (WB) forecasts it up to 4.9%, much higher than other countries in the area.
The domestic forecasts are also quite optimistic. According to a study by the National Economic University, Vietnam's economic growth is estimated to reach 4.8% and its exteme effort is able to reach 5.2% as the Government's goal hopefully.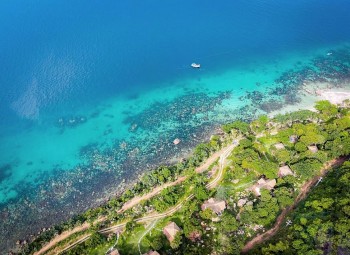 Travel
Vietnamese Ministry of Culture, Sports, and Tourism has issued a plan to stimulate travel demand, restore the tourism industry, and resume travel activities in late 2021 and early 2022.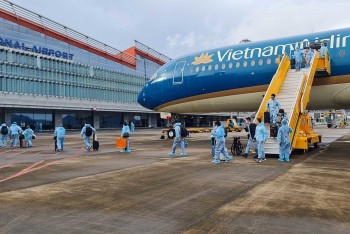 National
Vietnam News Today (September 27): HCM City expects a special mechanism for new normal; UNICEF speaks highly of Vietnam's priority to Covid-19 orphans; Vietnam considers mutual recognition of vaccine passport with select countries; Central Vietnam province prepares to welcome foreign tourists starting November.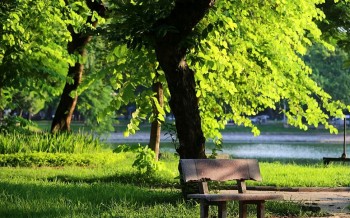 Travel
As Hanoi enters autumn, the atmosphere turns cool and relaxing. Hanoi's streets become more poetic with the clear blue sky and golden sun rays leaking through the leaves.