Vietnam stock market: Foreign investors withdraw capital, the market remains positive
The pressure from the Covid-19 pandemic caused the foreign investors to withdraw more than VND12 trillion ($ 521.74 million) from the local stock exchange. Though oil price dropped to under 0 USD/barrel, Vietnam stock market remains positive. Meanwhile, the potential to relax social isolation creates opportunity for the domestic stock market to recover and develop.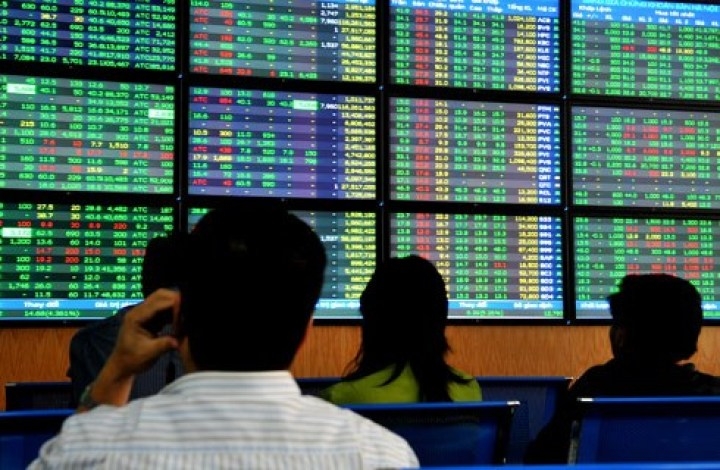 (Photo: Stock investment)
After dozens of consecutive net selling sessions, overseas, foreign investors have revoked VND12.2 trillion ($ 530.43 million) or 2 per cent of their stock value in the market since early this year. The latest five sessions saw more than VND1 trillion ($ 43.48 million) withdrawn from the securities market.
Nevertheless, in comparison with regional countries, the number is relatively modest as the year-to-date figure in Thailand is nearly $ 3.6 billion, as much as seven times Vietnam's. In Malaysia, the number is six times as much as in the local market.
According to Yuanta Vietnam, about 76 per cent of the sum stems from mutual funds, followed by exchange-traded funds (ETFs) with a rate of 11.5 per cent. The rest are foreign investment organization and individuals with 9.1 and 3.2 per cent, respectively.
Along with Vietnam, Asian stock markets have been experiencing great burdens. Japan was hit the worst, with the total funds withdrawn of nearly $50 billion, while the numbers at Taiwan and South Korea are $17.9 billion and $16 billion.
Securities experts estimated that foreign investors in the market have suffered losses of 29 per cent from selling stocks during the health crisis. However, KB Securities Vietnam in a daily report reminds that mutual funds are notoriously flighty in their race to catch up with market trends. Thanks to that, the stock exchange will be warmer towards late June, when the epidemic is forecast to be brought under control, reported by VIR.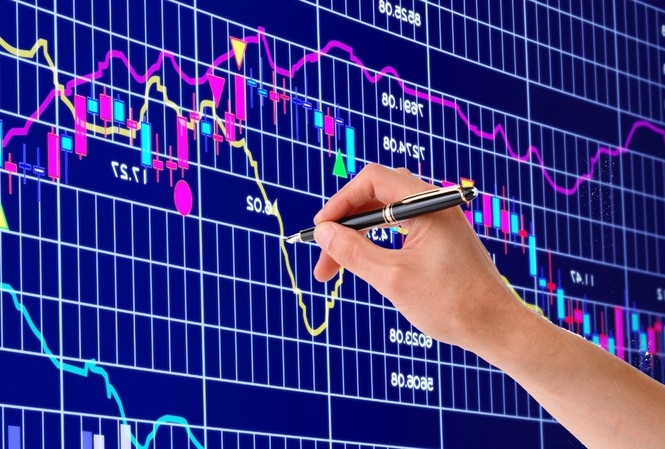 (Photo: Tien phong)
Furthermore, as the world oil price sharply dropped to -37.63 USD/barrel, this has impacted on the Vietnamese stock market. The GAS and PLX stocks still increased in price, despite this fact.
GAS increased by 1,100 dong (US$0.047) to 68,800 dong (US$2.92) and PLX increased 2,500 dong (US$0.11) to 43,900 dong (US$1.87). Accordingly, PLX and GAS contributed 0.92 and 0.6 points to the VN-Index, respectively.
Most of oil and gas stocks were still positive. BSR rose to VND 6,300 (US$0.27), PVS increased by VND 700 (US$0.03) to VND 12,900 (US$0.55), PVD increased by VND 700 (US$0.03) to VND 10,500 (US$0.45), PVT increased by VND 700 (US$0.03) to VND 11,000 (US$0.47); PLX increased by VND 1,400 (US$0.06) to VND 15,700 (US$0.67); PGS increased VND 1,800 (US$0.077) to VND 20,400 (US$0.87); PXL increased by VND 400 (US$0.017) to VND 8,300 (US$0.35); PVB increased by 1,300 dong (US$0.055) to 4,000 dong (US$0.17).
According to Bao Viet Securities Company (BVSC), VN-Index is expected to continue challenging the resistant level of 800-820 points. However, the analysis group noted that the index might encounter shaking and correcting pressure when approaching this resistant area in the next few sessions.
Leading stocks and large caps are showing signs of slowing down at high prices after a strong growth in prices. The money flow is moving to the low gainers of midcap and penny group.
BVSC recommends that investors maintain the portfolio proportion at 15-20% shares. Investors should continue to hold existing positions and make profit-taking gradually from 790 to 820 points, according to Dan Tri News.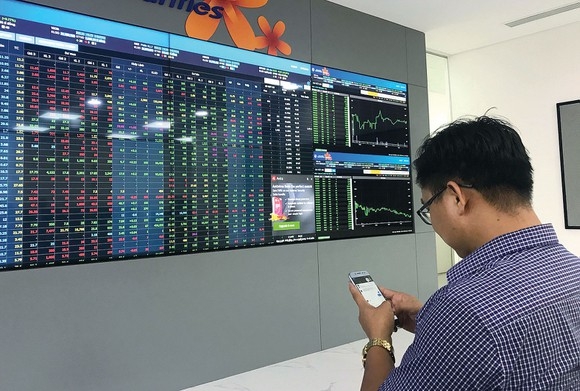 (Photo: Sai Gon giai phong)
Apart from that, if more than 80% of the cities under the central government will be allowed to relax at the end of April 2020, GDP can be expected to avoid negative recession.
Along with that, the Government's stimulating measures will increase, such as accelerating the disbursement of public investment right in the second quarter of 2020, thereby, it is expected that GDP of the whole year 2020 will be maintained at around 3.8 - 3.9%.
A global recession is certain, but in the context of a general recession, there are areas of growth and Vietnam will be part of growth.
There will be many areas where businesses will suffer great losses, on the contrary, there are also areas where businesses may suddenly grow, enjoy benefits or be underestimated in a recession.
The elimination of social isolation and separation will be carried out in parallel with economic stimulus activities, disbursement of public investment, and construction of infrastructure to ensure sustained growth. In particular, construction activities are prioritized for the upgraded recovery.
Companies in the fields of agriculture and necessities such as Loc Troi Group (LTG), An Giang Import Export Joint Stock Company AGM, PAN Group...will also benefit from the high demand and high selling price. Companies that produce construction materials, steel, plastic, asphalt, cement will also benefit from lower input material prices, which will restore good growth.
When the quarantine easing is carried out in European and American countries, Vietnamese domestic companies will restore export markets. This group of companies will recover in a V-shape. The focus of recovery and investment will be on companies producing essential basic commodities in Vietnam. Other areas such as tourism, catering services, entertainment and aviation will not recover immediately.
So despite the vibrant capital withdrawal by foreign investors from the stock exchange, and the sharp decline of world oil price, with the potential to ease social distancing, there remains valuable opportunities for the domestic stock investors to consider investing in Vietnam stock market, according to Investment News. .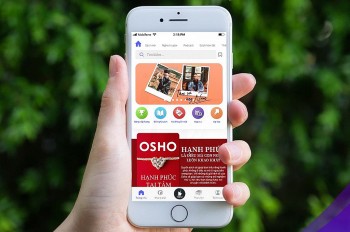 Make in Vietnam
Although the market is still new, audio book makers have a high growth rate. Currently, both Voiz FM and Fonos have a monthly revenue increase of six times compared to the first month of the year.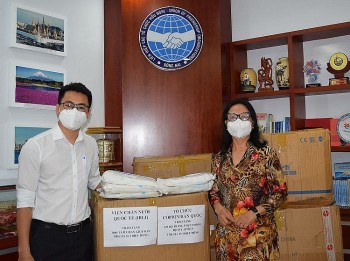 Friendship
Foreign organizations joined hands to prevent and control the Covid-19 in the southern province of Dong Nai.
Women in Business
In the complicated pandemic, corporate culture was an important factor to lead the enterprise through difficulties, said Ngoc Bich Tran, Tan Hiep Phat Deputy CEO.