Vietnam tightens control over immigration as COVID-19 community infections detected
The detection of new coronavirus cases over the past two days after over three months without community transmission has prompted Vietnam to impose tighter control over illegal immigration.
One day after the first case confirmed, the National Steering Committee on Covid-19 Prevention and Control asked authorized agencies to toughen up immigration to prevent imported transmission, according to Hanoi Times.
The Ministry of Defense has been requested to continue control over borders, especially trails.
The Ministry of Public Security asks local police to keep a close eye on illegal immigrants and foreigners who are working and staying in the localities, including in lodging facilities, workshops, and training centers.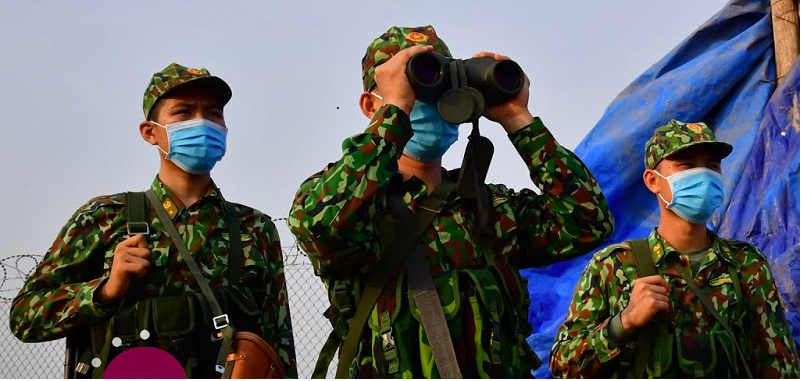 Border guards in the fight against Covid-19. Photo: VTC Now
Heads of cities and provinces ask local residents to report any cases related to illegal immigration so that local authorities can proceed with quarantine and testing, added Hanoi Times.
Eight working groups have been established by the Border Guard Command aiming to check the border control mission in the provinces of Lang Son, Lai Chau, Cao Bang, Lao Cai, Ha Giang, Quang Ninh that border China, and An Giang and Tay Ninh that border Cambodia.
Lieut. General Hoang Xuan Chien, deputy defense minister, asks the border forces to mobilize guards to 250 major checkpoints. Over the past six months, Vietnam has set up nearly 1,600 checkpoints along the border with more than 9,400 people in action.
A series of cases involving Chinese people illegally entering Vietnam was discovered recently in central Vietnam.
As of the end of Saturday morning, police in Son Tra District had examined 14 local household accomodating foreigners, 374 guesthouses, hotels, homestays, rental houses, resorts, and apartments.
Police officers discovered nine cases of Chinese nationals having illegally entered Vietnam and 14 other cases yet to declare their temporary residence to local authorities.
An administrative inspection at 39 Duong Tu Giang Street in Khue My Ward of Ngu Hanh Son District on July 11 found four Chinese citizens who had illegally entered the country.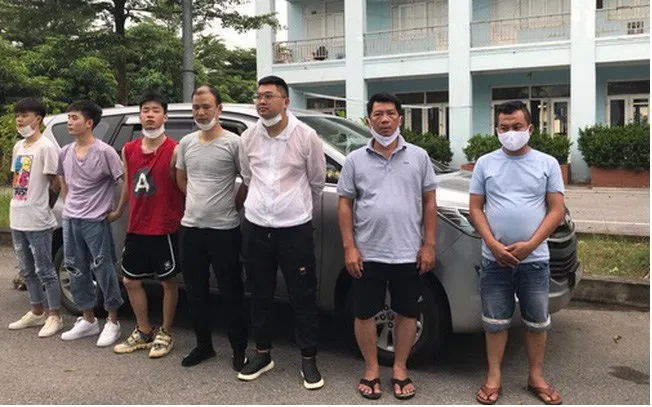 Vietnam finds more Chinese who illegally entered Vietnam on Monday morning Photo: VietNam Insider
On July 16, 24 Chinese citizens who had illegally entered Vietnam were found in another inspection at the East Sea hotel on Loseby Street in Son Tra District, reported Vietnam Insider.
On July 21, Da Nang police arrested a Chinese national and two Vietnamese citizens to question them about their involvement in human trafficking, but the three were granted bail.
This morning, the Traffic Police Bureau discovered a 7-seat car carrying 5 Chinese nationals, who were then affirmed illegally entering Vietnam. Those people came from Guizhou Province, spent nearly 4 hours crossing the border by boat to Lao Cai.
"The aforementioned cases were on the way from Lao Cai to Hanoi. They were discovered while trying to reach the airport to board a flight to Ho Chi Minh City" the representative of the Highway Patrol Team No. 1 said.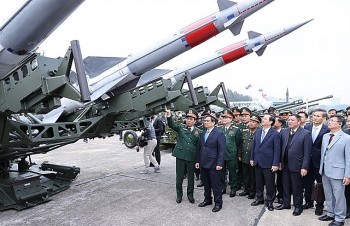 National
The inauguration ceremony of the Vietnam International Defence Expo 2022 (Vietnam Defence 2022) was held in Hanoi on December 8.