Vietnam to make the best use of Covax Covid-19 vaccines
Vietnam will utilize the first batch of 811,200 AstraZeneca vaccine doses supplied via Covax program on April 1 morning, Deputy PM stated.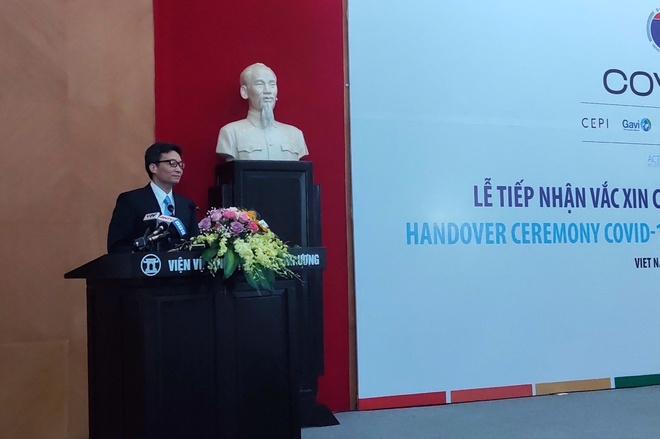 Deputy Prime Minister Vu Duc Dam at the vaccine reception ceremony on April 1 (Photo: Zing)
"On behalf of the Vietnamese Government and citizens, I would like to send my sincere gratitude to international organizations and nations for giving Vietnam better access to Covid-19 vaccines," Deputy Prime Minister Vu Duc Dam said at the Vaccine reception ceremony in Hanoi Thursday afternoon. The event was attended by ambassadors from countries sponsoring the Covax program and representatives from international organizations.
"We pledge to make a good use of the 'precious gift' Covax Facility has given us in the spirit of justice and focus," he stressed.
The Deputy PM added that the Covid-19 pandemic was a great challenge for the whole world, yet an opportunity for all organizations and people in the community to unite and fight against the unprecedented event.
"The achievement of Covax is a testament to global solidarity. Many countries and partners have worked together to yield benefits to the global health", Dr. Kidong Park, Chief Representative of the World Health Organization (WHO) in Vietnam, commented.
The world would have no choice but to face other imminent dangerous pandemics in the future, Dam said. Therefore, along with the losses, Covid-19 pandemic would surely teach the community and health sector valuable experience.
The 811,200 doses of AstraZeneca vaccine arrived at Noi Bai International Airport Thursday morning is the first batch among the 30-million-dose allocation from the global vaccine access mechanism Covax. Over 3,3 million more doses are scheduled to land in Vietnam in May while the rest will arrive by late 2021, according to Zing News.
The 30 million doses, which are supplied by the United Nations International Children's Funds (UNICEF) via Covax, are deemed to cover 20 percent of the Vietnamese population, prioritizing frontline workers.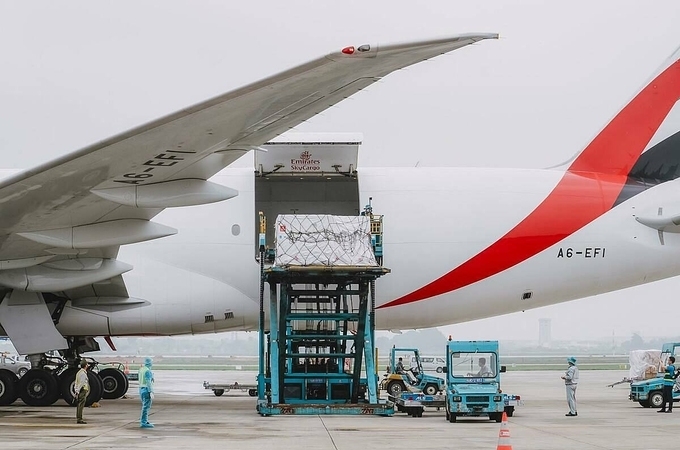 The batch arriving at Noi Bai International Airport on April 1 morning (Photo: VNE)
Vietnam is expecting 60 million doses of the UK's AstraZeneca vaccine, with 30 million sourced via Covax and another 30 million by order.
On February 24, the first 117,600 purchased doses arrived in the country and have been administered to nearly 50,000 prioritized recipients in the National Expanded Vaccination program.
On March 23, Vietnam greenlighted Russia's Sputnik V vaccine for emergency use.
Regarding domestically produced Covid-19 vaccines, the country is eyeing self-provision of vaccines in Quarter 3 this year, as soon as the homegrown Nanocovax finishes its third phase of human trials.
Vietnam, the country's been showered with praises over comprehensive and effective COVID-19 containment attainment is having four potential vaccines on hands. The vaccines are studied and produced by Nanogen, Vabiotech, Polyvac and the Institute of Vaccines and Medical Biologicals (IVMB), all have completed the laboratory production process.
IVMB's candidate Covivac has entered the first phase of human trials in early March after yielding safe and strong immunity response on animals. In the meantime, Nanocogen's Nonacovax vaccine has gone half the way into the second phase. Nanogen Biopharmaceutical company is expected to end its Nanocovax vaccine's human trials by February 2022.
Deputy Prime Minister Vu Duc Dam on March 26 received the second shot of made-in-Vietnam NanoCovax vaccine. After the injection, the official waited 30 minutes for medical monitoring and then talked to other volunteers, expressing his trust in those engaging in NanoCovax research and trials.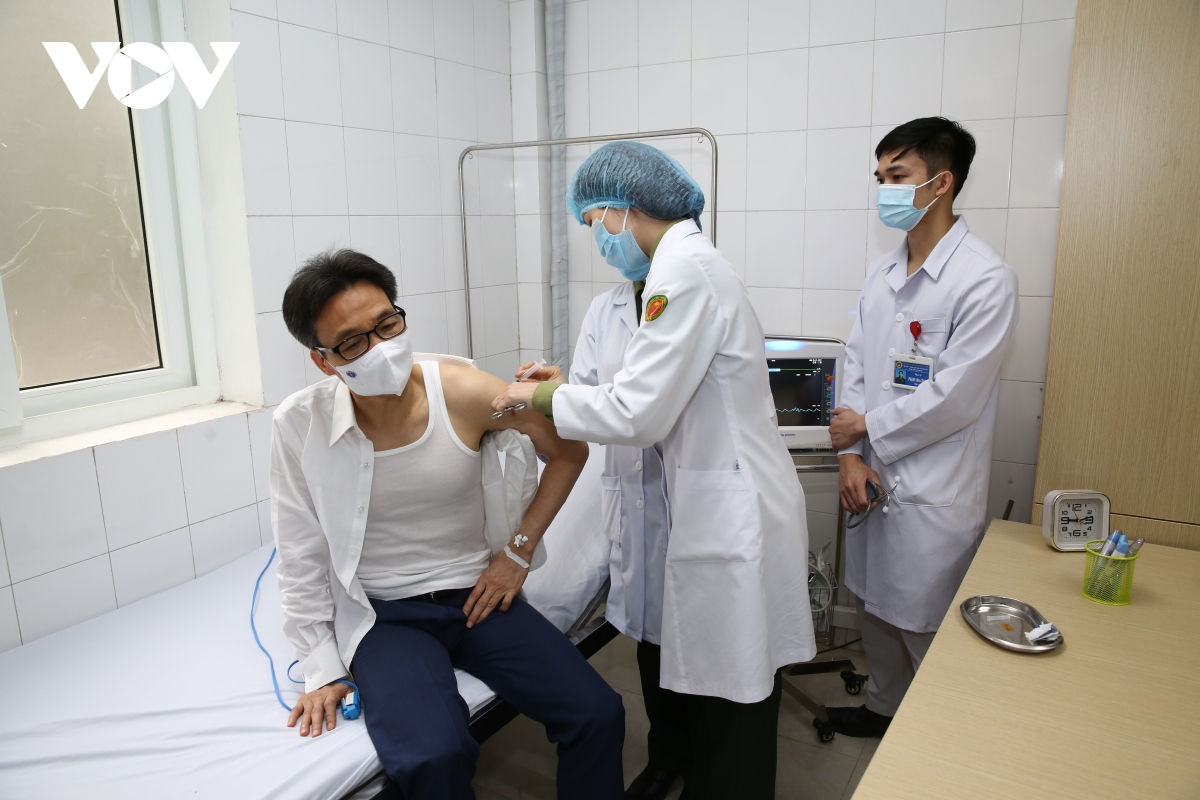 Deputy Prime Minister Vu Duc Dam receiving the second shot of made-in-Vietnam NanoCovax vaccine on March 26 (Photo: VOV)
At the current progress, scientists would be able to submit the preliminary test results to the National Council for Ethics in Biomedical Research in late June or early July for the approval of the third phase of trial on a larger scale, he continued.
Covax is the world's main effort for getting Covid-19 vaccines to poorer nations. It was started last year by the World Health Organization and two groups that have been working on getting vaccines to developing countries—Gavi, the Vaccine Alliance and the Coalition for Epidemic Preparedness Innovations—when it became clear that many nations would struggle to access the shots.
As rich countries have done, Covax made deals with vaccine manufacturers to buy doses before they had passed clinical trials and been approved by drug regulators. The money to buy the vaccines has been donated mostly by Western governments and charitable groups, such as the Bill & Melinda Gates Foundation, according to WSJ.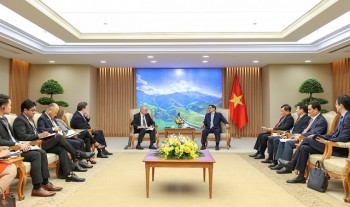 National
Vietnam News Today (Dec. 6): Vietnam records 427 new Covid-19 cases on December 5; PM hosts USABC, US corporation leaders in Hanoi; Proper investment needed to develop night-time economy; Vietnam welcomes New Zealand investors for win-win partnership.