Vietnam to Stimulate Domestic and International Tourism
Vietnam plans to open doors to fully-vaccinated international visitors to major destinations while promoting tourism stimulus programs.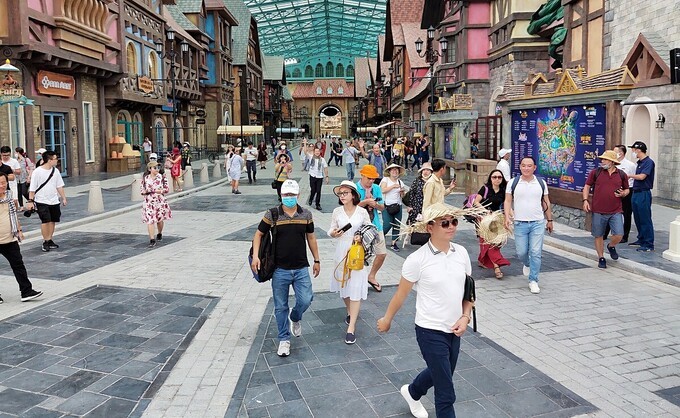 Visotors in Phu Quoc, Kien Giang province before the advent of the coronavirus. Photo: VNE
The Ministry of Culture, Sports and Tourism of Vietnam on Sept. 7 issued its plan to implement stimulus programs to rebuild tourism and travel activities in late 2021 and early 2022. The programs must satisfy the dual goals of pandemic prevention and control and socio-economic development.
The ministry will create favorable conditions for domestic and foreign visitors with vaccine certificates in line with the international recognition system. Phu Quoc, of the southern Kien Giang province, will be the first to pilot receiving fully vaccinated visitors from other countries this October. Other travel destinations will follow suit, including Ha Long (Quang Ninh), Hoi An (Quang Nam), Nha Trang (Khanh Hoa), Da Lat (Lam Dong).
Local residents and workers at tourist centers will be prioritized for the Covid-19 jabs. They must strictly abide by anti-pandemic protocols, improve medical capacity.
The tourism industry will also promote stimulus campaigns such as "Vietnamese people travel in Vietnam" and "Safe and attractive Vietnam tourism", which were proved effective last summer. It plans to support businesses in selling stimulating products at preferential prices with quality commitments.
Ha Long Bay. Photo: Tranh Treo Tuong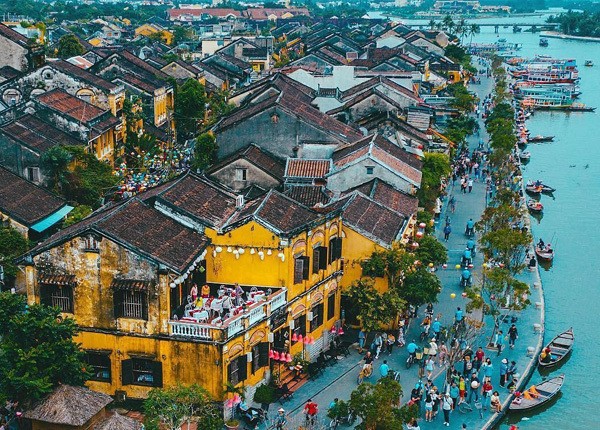 A corner of Hoi An, one of the destinations might open doors to vaccinated international visitors in the coming time. Photo: Vietnamnet
Tourism products will be made suitable for post-pandemic trends, such as sustainable tourism, tourism with nature, health care, and safe tourism. Other models like night tourism, cuisine, eco-tourism, golf, will also be invested and developed.
Available tourism apps such as "Safe travel in Vietnam", medical declaration system, vaccination certification system, will be upgraded to better serve the stimulating purpose.
At the Government's regular meeting on Sept. 6, Prime Minister Pham Minh Chinh asked for a pilot to attract international tourists to Phu Quoc from October until year end.
On September 8, Huynh Quang Hung, chairman of the People's Committee of Phu Quoc city (Kien Giang province) said that on September 9, the leaders of Kien Giang province and the People's Committee of Phu Quoc city will have a working session on the pilot plan to welcome international tourists to Phu Quoc.
Specifically, in the first 3 months, Phu Quoc is expected to welcome from 2,000 to 3,000 guests per month through charter flights. Visitors will be served within a limited range of areas, tourist attractions, large-scale resorts, capable of dividing separate and safe areas exclusively for international tourists.
From the 4th month, after the evaluation of phase 1, if done well, it can be deployed to welcome passengers via commercial flights and expand the range and locations to serve international tourists. At this stage, the ministry is expected to welcome from 5,000 to 10,000 visitors per month. During the six-month pilot period, tourism industry leaders estimate that Phu Quoc can welcome between 25,000-40,000 international tourists.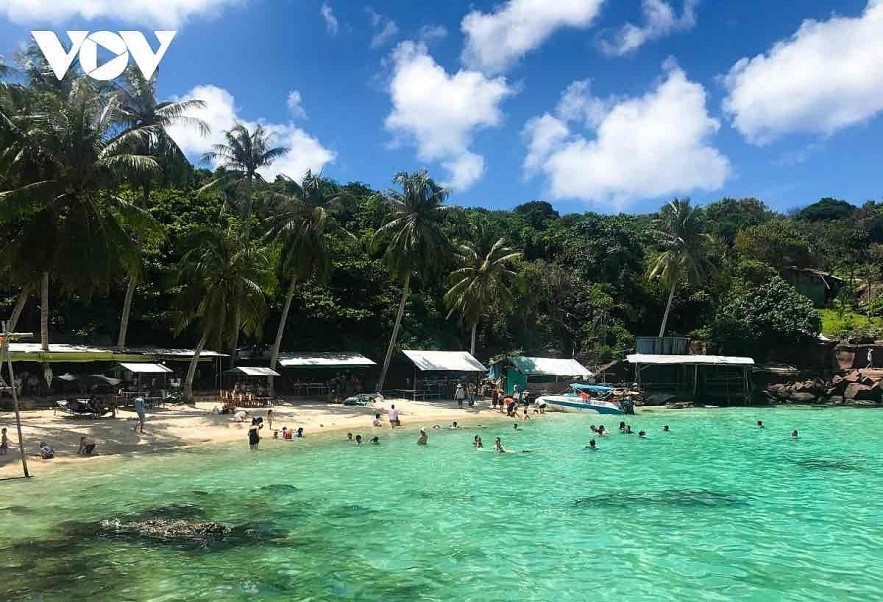 Phu Quoc is an ideal stop for beach bum. Photo: VOV
Regarding the conditions for tourists to travel to Phu Quoc, the Ministry of Culture, Sports and Tourism require a certificate of vaccination with a full dose of Vietnam-recognized Covid-19 vaccine, the time for the second injection is at least 14 days and no more than 12 months from the date of entry. Visitors are also required to have a certificate of recovery from Covid-19 recognized by Vietnam, the time from discharge from the hospital to the date of entry must not exceed 12 months. They need to have a negative RT-PCR/RT-LAMP test result within 72 hours before departure.
In addition, visitors have to register to participate in the package tour program of the travel agency selected by the Ministry and Kien Giang province. The targeted markets are tourists from countries and territories with potential and safety in pandemic prevention in some regions such as Northeast Asia, Europe, the US, the Middle East, and Australia. Some markets that the Ministry of Culture, Sports and Tourism suggests are: China, Korea, Japan, Taiwan, USA, Germany, UK, Russia, France. These are markets where many visitors come to Vietnam and have high Covid-19 vaccination rates.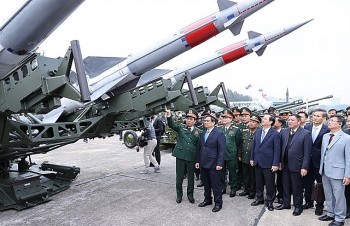 National
The inauguration ceremony of the Vietnam International Defence Expo 2022 (Vietnam Defence 2022) was held in Hanoi on December 8.