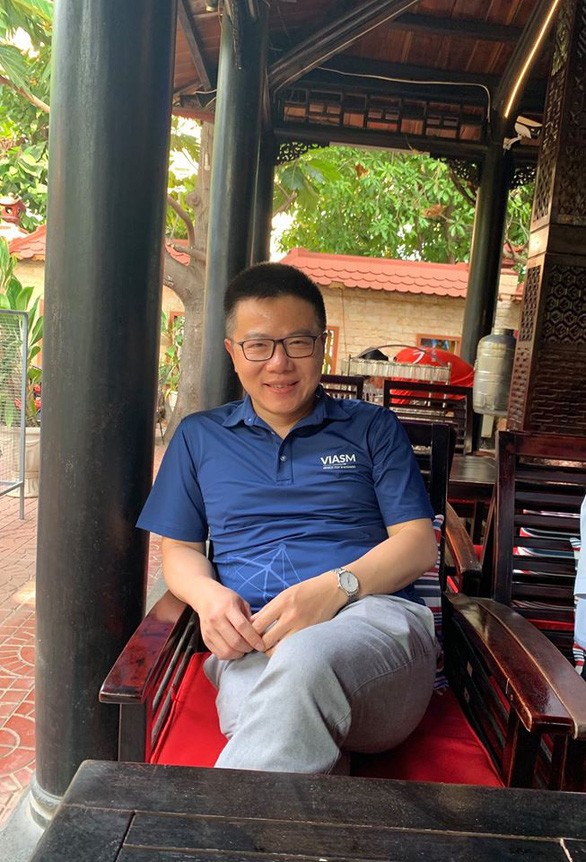 Prof Ngo Bao Chau officially become a professor at Collège de France (Photo courtesy of VIASM)
Accordingly, Chau has recently read the inaugural lecture and officially become a professor at Collège de France – the most famous of higher education and research establishment in France. The school was established in 1530 by King Francis I, is considered to be France's most prestigious research establishment and home to France's most talented scholars of all fields. The Collège has, since its foundation, been simultaneously carrying out two tasks: hosting top research activities, and opening lectures to impart knowledge.
Collège de France at present has about 52 professors majoring in all fields, including mathematics, physics, chemistry, biology, history, archeology, linguistics, and other areas of science, arts, and humanities etc.. Among the 52 professors, 21 scientists were Nobel Laureates winners, 8 mathematicians were awarded the Fields Medal.
Collège de France's motto is "Docet Omnia", which means "Teaches everything while its goal is "Teach science in the making".
"College de France is the pinnacle of French science and art. Ngo Bao Chau is not only a professor, but also the Chair of Formes Automorphes. Congratulations Vietnam", said Prof Duong Nguyen Vu, former director of John von Neumann Institute, National University of Ho Chi Minh City.
Ngo Bao Chau who was born in 1972 in Hanoi, is now Scientific Director of VIASM. In 2008, he published his proof of the fundamental lemma for Lie algebras or the Langlands program.

In late 2009, Time magazine listed his work as one of 2009's 10 most typical scientific inventions.

Chau earned the prestigious Fileds Medal at the 2010 World Mathematical Conference in India. Fields Medal, held every four years, is a prize awarded to up to four under-40 mathematicians at each International Congress of Mathematicians (ICM) of the International Mathematical Association (IMU).
Translated by Jasmine Le