Vietnam-US defence ties positively contributed to bilateral comprehensive partnership
Defence Minister General Ngo Xuan Lich and US National Security Advisor Robert O'Brien shared the view that the defence ties between Vietnam and the US have developed in line with agreements reached by high-ranking leaders and defence ministries of the two countries.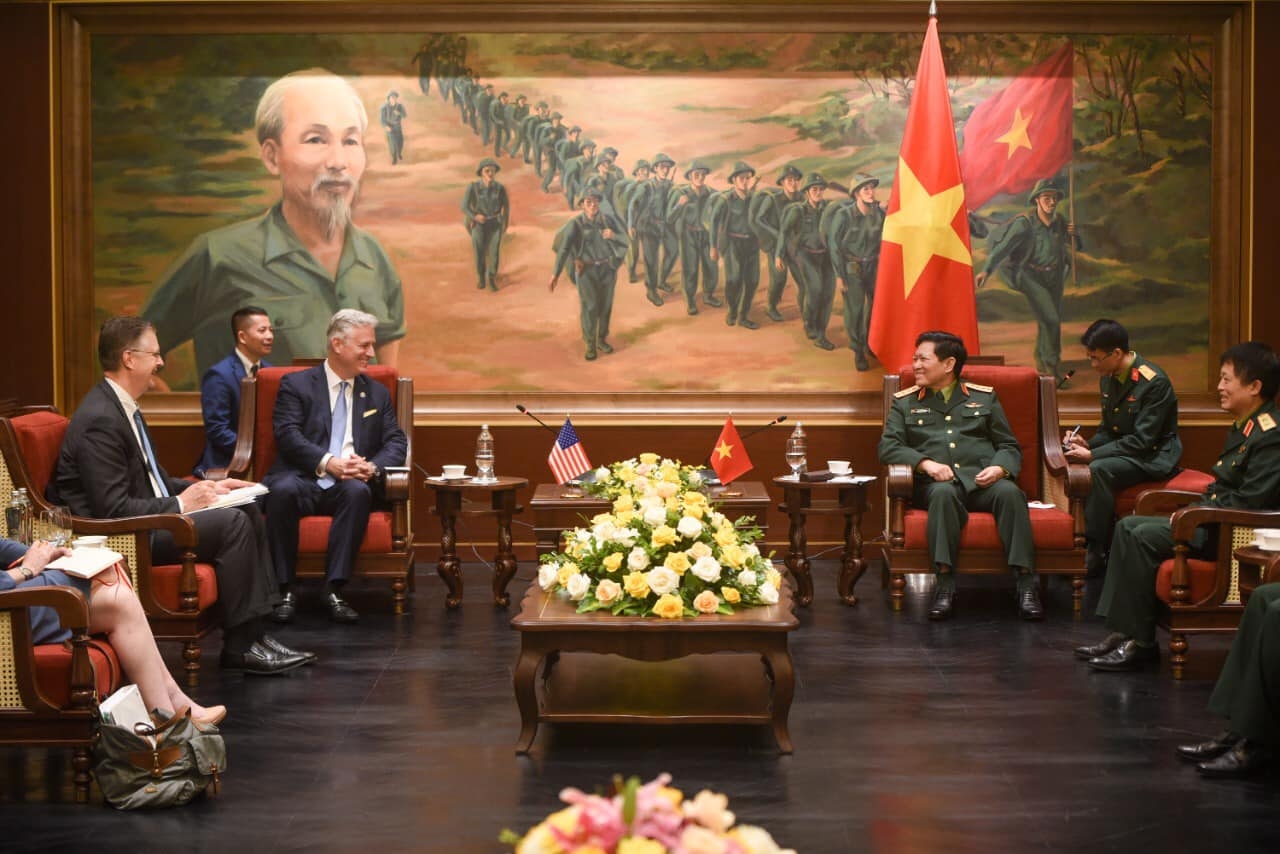 Defence Minister General Ngo Xuan Lich and US National Security Advisor Robert O'Brien discussed the strong cooperation on war legacy issues, which has paved the way for stronger bilateral ties, expanded U.S.-Vietnam military engagement, and a safer more secure Indo-Pacific. Photo: VNA
During their meeting in Hanoi on November 21, Lich spoke highly of the significance of the US delegation's visit that took place on the occasion of the 25th anniversary of the bilateral diplomatic ties (1995-2020) as well as outcomes of collaboration in post-war consequence settlement.
He highlighted the projects on dioxin remediation at Bien Hoa airbase, provision of support to Vietnamese people with disabilities in the localities affected by Agent Orange (AO)/dioxin, bomb and mine consequence settlement and the search for US soldiers missing in action, along with the US's assistance for Vietnam in UN peacekeeping operations and improving capacity of Vietnamese coast guards.
For his part, O'Brien affirmed that the US attaches importance to the comprehensive partnership with Vietnam, and backs a strong, independent and prosperous Vietnam,.
He expressed a hope that the country will play an increasingly important role in the region.
The US will continue to consider cooperation in handling war consequences a focus and foundation of the bilateral defence ties, O'Brien stressed.
On this occasion, the US official thanked Vietnam for its support of the search for missing-in-action US servicemen, and pledged to push ahead with joint projects and activities in this regard.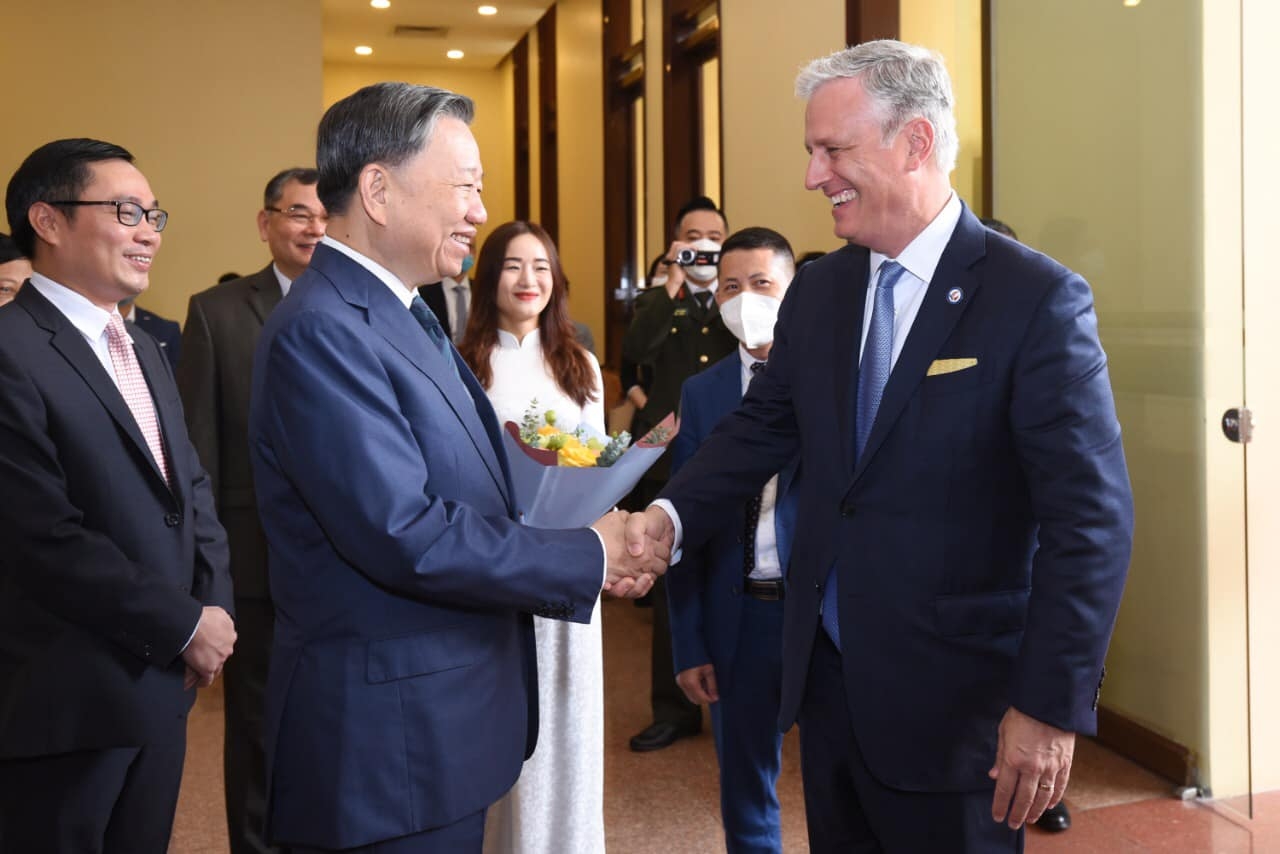 General To Lam, Minister of Public Security meets US National Security Advisor Robert C. O'Brien to discuss our joint efforts to combat transnational crime in support of the new US-Mekong Partnership, and to expand cooperation on a broad range of security issues.
On the same day, General To Lam, Minister of Public Security held talks with visiting O'Brien in Hanoi. The meeting also saw the participation of Senior Lieutenant General Bui Van Nam, Deputy Minister of Public Security and US Ambassador to Vietnam Daniel Kritenbrink.
The Vietnamese Ministry of Public Security highly appreciates the results of national defense and security cooperation between Vietnam and the US, and hopes the two sides will continue to foster such cooperation in the interest of the two peoples, and for peace, stability, cooperation and prosperous development in the region and around the world.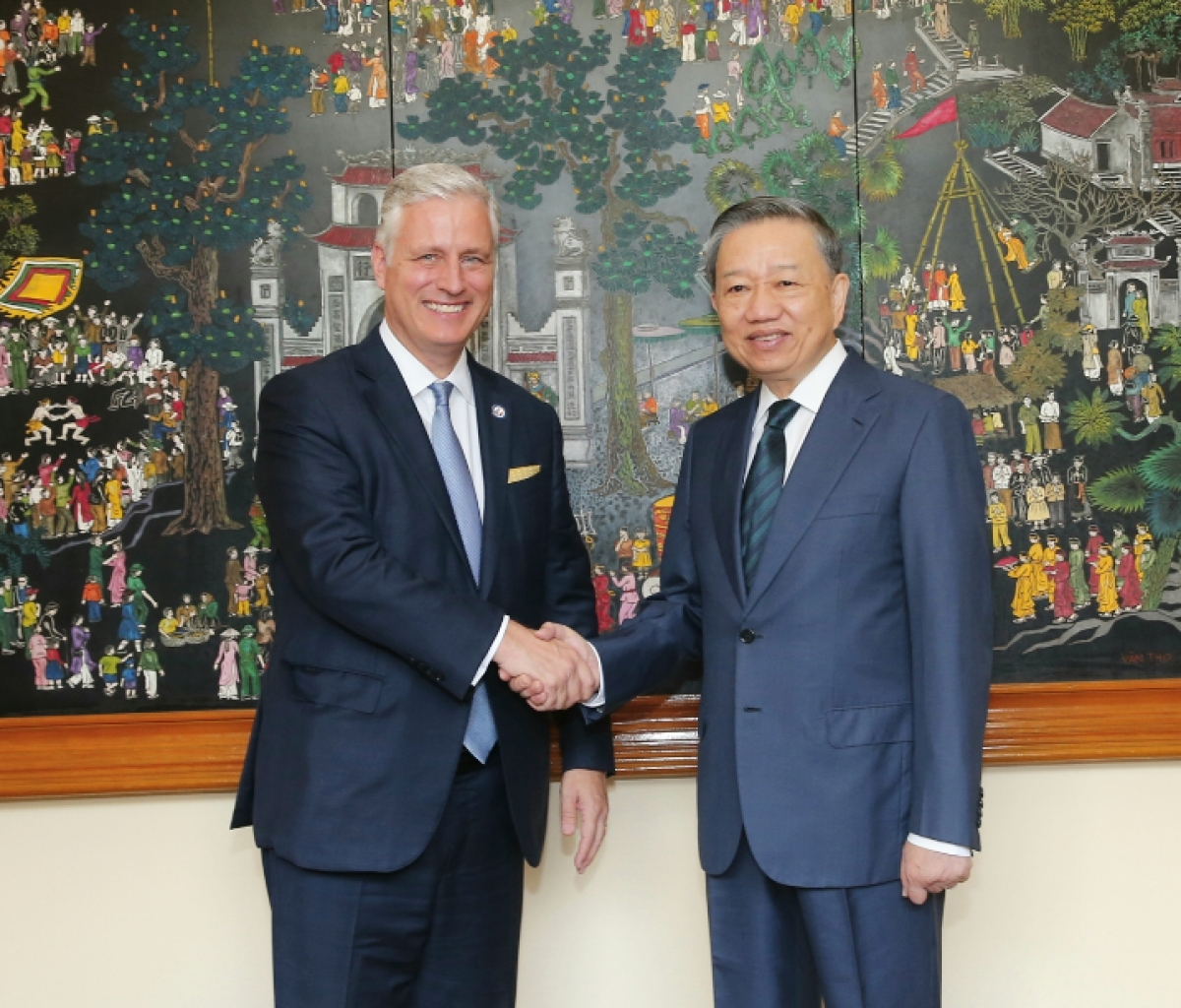 Minister of Public Security of Vietnam To Lam (R) shakes hands with visiting US National Security Advisor Robert C. O'Brien in Hanoi on November 21
For his part, O'Brien expressed the US's commitment to increasing co-operation with Vietnam in the field of security and law enforcement.
NSA Advisor O'Brien began an official visit to Vietnam on November 21 in order to celebrate 25 years of diplomatic ties between the two countries, according to a statement issued by the Vietnam Foreign Ministry three days ago.
The US has become Vietnam's largest export market and Vietnam is the US's 12th-largest trade partner.
Figures from the General Department of Vietnam Customs show that two-way trade grew from 450 million USD in 1995 to nearly 75.7 billion USD last year.
In the first nine months of this year, the figure reached 65.1 billion USD, despite the impact of COVID-19, up 17.7 percent year-on-year, of which Vietnam's exports to the US were worth 54.7 billion USD./.