US Ambassador Daniel J. Kritenbrink: people-to-people ties set foundation for Vietnam-US relationship.
The US Ambassador to Vietnam Daniel J. Kritenbrink shared and sent his congratulatory comments and expectations on the occasion of celebrating the 70th anniversary of the Traditional Day (November 17, 1950 - November 17, 2020) of the Vietnam Union of Friendship Organizations (VUFO).
I am deeply pleased to be here and very grateful to be the Ambassador to Vietnam. I have been here 3 years until now in such a honor of one of the best roles in the world with my favorite memory to see so many people working so hard for 25 years for our friendship.
During my working time in Vietnam as the US Ambassador, I am very pleased to work and cooperate with the Vietnam Union of Friendship Organizations (VUFO). I think the VUFO plays a central role in promoting Vietnam's relationships because one of the foundations for governmental relationship is people-to-people ties. And the VUFO really plays an incredibly important role as we have seen VUFO do so many wonderful things. They recognize many people in both sides who work and grow up the partnership like NGOs, Peace Tree..., and VUFO partners with us this year to hold the 25th Anniversary of U.S.-Vietnam Relations logo competition together. It is really more important than anything, I think, the relationship between two peoples, and I devotes myself to promote so incredible ties. I am looking forward to continuing our partnership with VUFO in years ahead.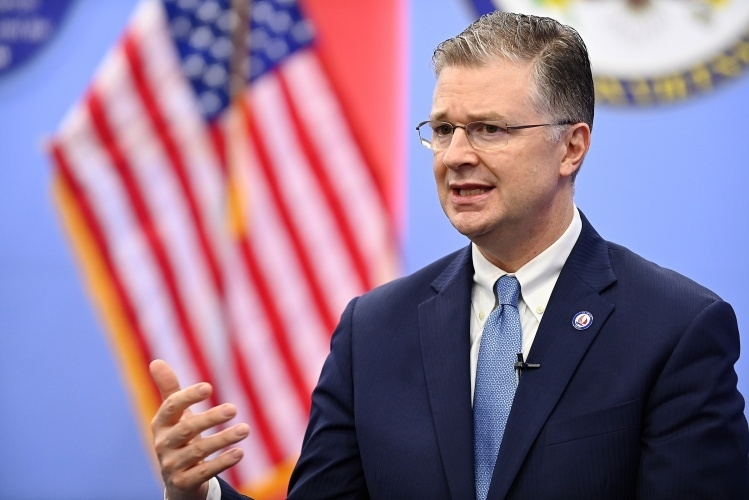 US Ambassador to Vietnam Daniel J. Kritenbrink.
About the reasons for successes of Vietnam and US people-to-people ties, I think that Vietnamese and American people "like" one another. And it is delighted my 3 years in Vietnam just seeing warm graces of Vietnamese people to the United State and I am very grateful for that. I am also very grateful that so many peope would work in Vietnam and the Unites State who want to overcome errors in history to build up the friendship and partnership we enjoy today. And VUFO has been organizing forces of many general actions, so I really credit VUFO with a lot of work we have achieved in 25 years.
We will continue participating in doing all things to clear land mines, support Agent Orange victims, treat Vietnamese with disabilities and help to locate Vietnam's warded. At the same time, the VUFO has done so much to promote cooperation and recognition between veterans, and I think it is vitally important, privilegedly works well so. I am always looking forward to continue working for our partnership with VUFO in the future.
"Grateful for 25 years of partnership — working towards peace, prosperity and security — in Vietnam and Southeast Asia," Clinton wrote in a tweet on July 12.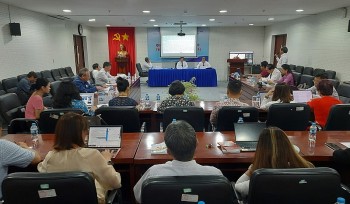 Friendship
The Vietnam - India Friendship Association's Ho Chi Minh City branch, the Ho Chi Minh City Union of Friendship Organizations (HUFO) and the Southern Institute of Social Sciences on March 21 held a scientific seminar themed "Vietnam - India relationship: tradition and present".