Vietnam warns against unregulated Covid-19 test kits
Health authorities have cautioned people against using Covid-19 self-test kits that are widely promoted on social media these days.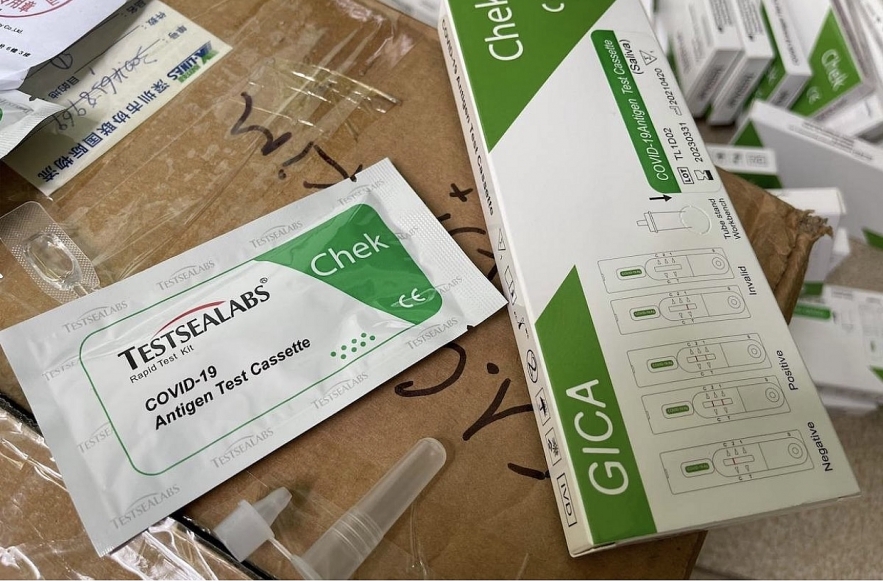 Covid-19 test kits confiscated by Hanoi market authorities in June 2021. Photo: Hanoi Department of Market Surveillance
"Over 100 Covid-19 test kits from South Korea have just arrived. Place your orders quickly," said one seller on a social media platform as Vietnam grapples with its fourth Covid-19 wave.
At VND 650,000 (US$28.34), each pack has two kits with a precision rate of 99 percent. All testing procedures can be done in 15 minutes, the seller said.
She also included links to articles showing how popular these products are in South Korea.
But when being asked for more documents to confirm which company had imported these products into Vietnam, the seller could not provide the information immediately, reported by VnExpress.
Other kits made in China have been promoted widely on social media, but none have been authorized by the Ministry of Health.
Nguyen Dinh Anh, head of communications at the ministry, said Vietnamese citizens should not purchase the kits, because substandard quality can contribute to the spread of the novel coronavirus due to false negatives.
Market authorities have said they are investigating the sale of these products on the internet and will punish those found violating regulations.
Products that concern human wellbeing must be authorized by health officials and people should not purchase those of unclear origins advertised on the internet, said Nguyen Duc Le, deputy head of the Vietnam Directorate of Market Surveillance.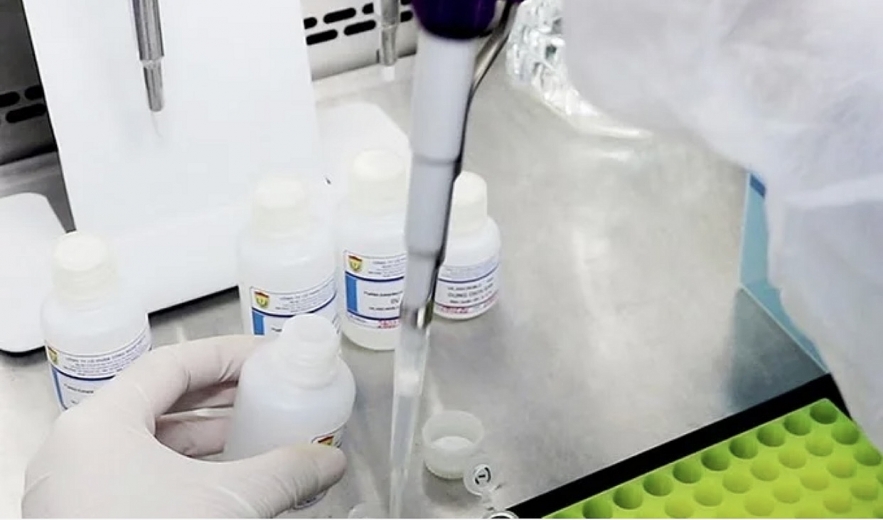 A medical staff extracts a pER 1 solution from the test kit as part of a coronavirus test. Photo: VnExpress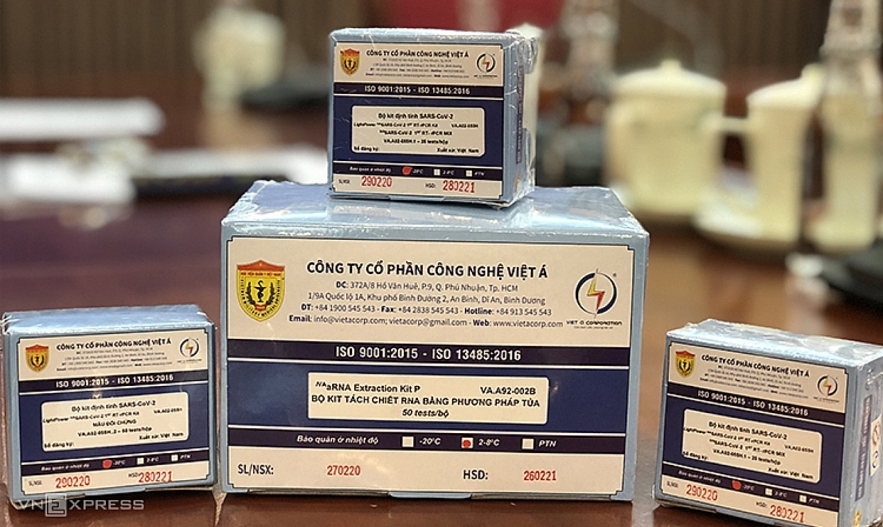 The test kit to diagnose Covid-19 infection that Vietnam has licensed for commercial production. Photo: VnExpress
About the different types of Covid-19 tests available in Vietnam. Assoc. Prof. and PhD Le Thi Quynh Mai, deputy director of the National Institute of Hygiene and Epidemiology spoke about the differences between the rapid tests and the RT-PCR tests used in the fight against the pandemic.
The antibody test only detects antibodies the immune system develops in response to the virus, not the virus itself. It is used to detect if someone was previously infected with the virus, cited Vietnamnews.
Meanwhile, the antigen test detects the presence of a specific viral antigen, which implies current viral infection. It is used to detect infection cases.
'Made in Vietnam' Covid test kits.
In Vietnam, Made-in-Vietnam Covid-19 test kits have been recognized by the Emergency Use Listing procedure (EUL) of the World Health Organization.
The "LightPoweriVA SARS-CoV-2 kit 1st RT-rPCR Kit" produced by Viet A Technologies Joint Stock Company has been granted EUL code 0524-210-00 by WHO, the company said, reported VnExpress.
The kits, which use reverse transcription polymerase chain reaction (RT-PCR), can detect the new coronavirus in droplets obtained from the respiratory tract and blood. They provide results faster and are easier to use than those used by the U.S. Centers for Disease Control and WHO, according to Vietnam's Ministry of Science and Technology.