Central province Ha Tinh deploys urgent measures to contain first coronavirus cluster
For the first time the central province reported Covid-19 infections during the fourth wave in Vietnam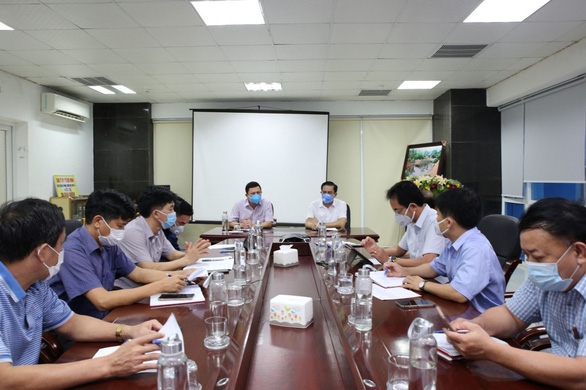 At the meeting on June 4 (Photo: Tuoi Tre)
The provincial People's Committee had an urgent meeting Saturday morning with the local Center for Diseases Control and Prevention (CDC) and relevant agencies following the detection of two new community infections. Drastic anti-pandemic measures have been deployed, including large-scale screening and suspension.of non-essential activities
Ha Tinh CDC confirmed the positive test results of the latest patients on June 4. To speed up localization efforts, the center had formed and dispatched 10 teams in charge of sampling, and placed barriers at 15 points along the province's four main routes to lock them down.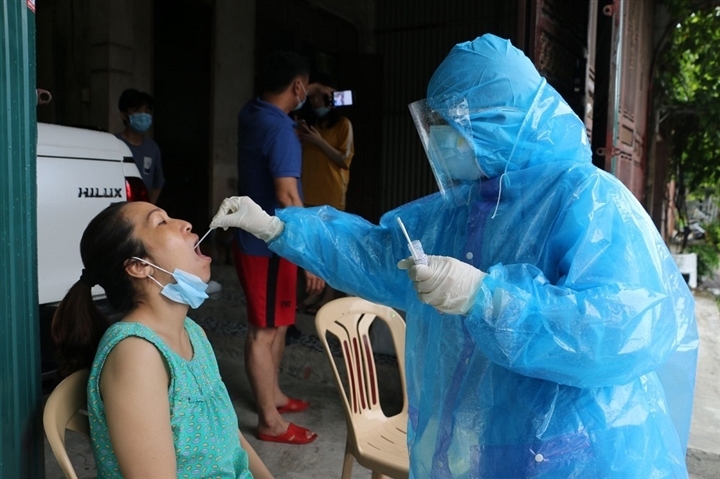 People at a blockaded area give samples for Covid-19 testing (Photo: VTC News)
To date, medical staff have sampled over 2,300 individuals in Doai Thinh hamlet, Thach Trung village, and residential group No.2 of Nguyen Du ward. A total of 85 F1 cases (those having direct contact with patients) and 174 F2 cases (those having indirect contact with patients) have been identified. All F1 and F2 cases are either under centralized quarantine or self-isolation.
Screening and contact-tracing efforts are ongoing so that no coronavirus patients or suspected patients are left undetected.
A local declares health information (Photo: VTC News)
Ha Tinh Department of Health is calling for those having been to places related to new cases to contact The nearest health agency or call the hotline for advice. Strict Covid-19 prevention and control protocols are in place, especially the face mask mandate, hand-sanitizing, and social distancing. Violators might face hefty fines.
Following the new cluster, Ha Tinh city's leaders have also requested closure of all non-essential establishments, such as businesses, restaurants and cafés, sports facilities, bars, and karaoke parlors. People are asked to go out only for emergency purposes. Following the order, many streets have been left deserted.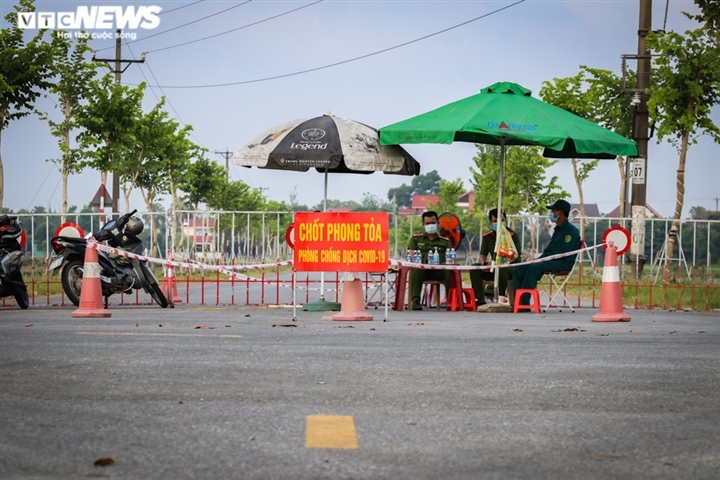 A checking point (Photo: VTC News)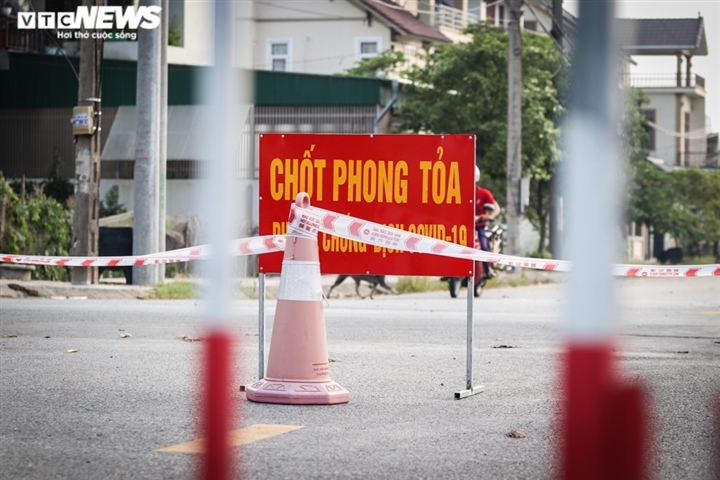 (Photo: VTC News)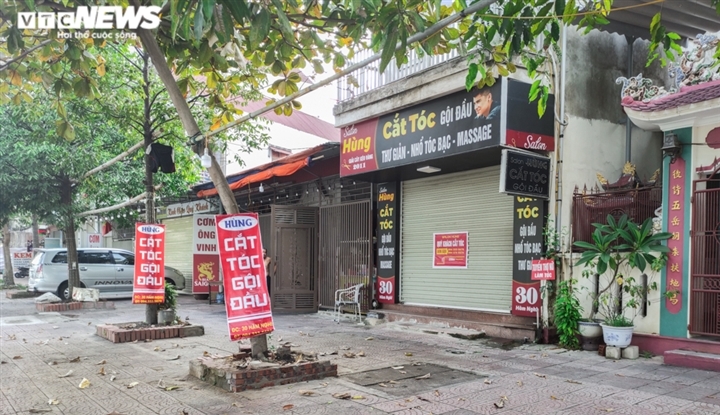 A hair salon is closed (Photo: VTC News)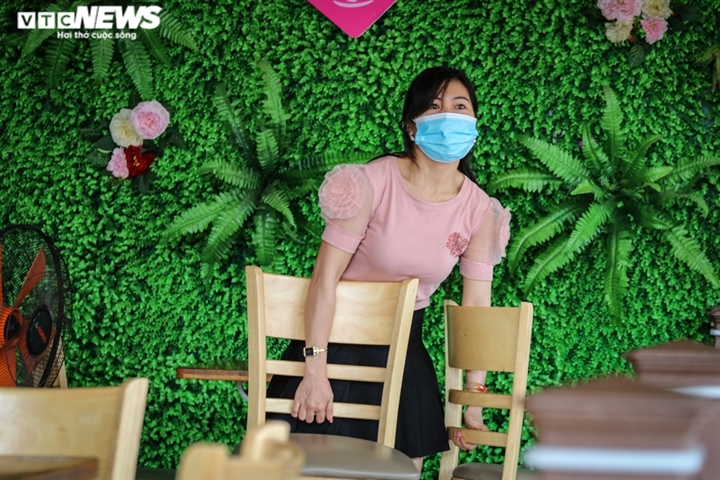 A cafe waitress prepares to close the establishment (Photo: VTC News)
Since April 27 when the fourth coronavirus wave broke out – touted as the most dangerous one yet in Vietnam – two infections have been confirmed in the central province. Central Vietnam is among the least affected by this resurgence. Thua Thien Hue province, for example, has registered only five cases while Quang Nam, Quang Tri have documented three cases each. Quang Ngai, Quang Nam has one case each.
In the north, neighboring provinces Bac Giang and Bac Ninh are the biggest epicenters, with dozens of local infections reported every day. Most of the infection sources are from workers at industrial parks which have been shut for weeks. Local officials have launched a number of programs to help pandemic-stricken people, especially industrial workers.
Ho Chi Minh city has been witnessing its worst coronavirus outbreak yet. Since the new cluster was detected on May 26, the southern metropolis has documented over 355 infections. Most of the patients and suspected patients have been identified as linked to the Revival Ekklesia Mission cluster – the biggest cluster recorded in Vietnam so far. The city has been placed under a two-week social distancing period.
The city is reportedly on the verge of a medical waste crisis as it approaches treatment capacity. Medical waste in hospitals and quarantine centers is near full capacity due to the increase in the number of coronavirus patients and occupancy rates. The daily amount generated at these facilities rises from 23 tons to 35 tons a day, according to the HCMC Urban Environment Company.
The municipal health department on May 30 said the city would ramp up testing efforts, to double daily testing capacity to 100,000 samples, prioritizing the hardest-hit and vulnerable areas.
The novel coronavirus, which stemmed from Wuhan city, China's Hubei province, has spread to 220 countries and territories. Vietnam, has had 8,589 cases, claiming 53 lives.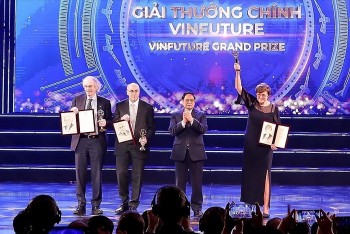 Handbook
Three times higher than Nobel Prize's monetary value, special prize for female innovators - Here's what you may not know about the new scientific prize launched by a Vietnam's leading group.