Vietnam well-prepared for 30,000-Covid-case scenario
The Government has tasked Health Ministry to supervise all Covid-19 treatment facilities, making sure there are enough medical supplies and equipment to cover 30,000 Covid-19 patients.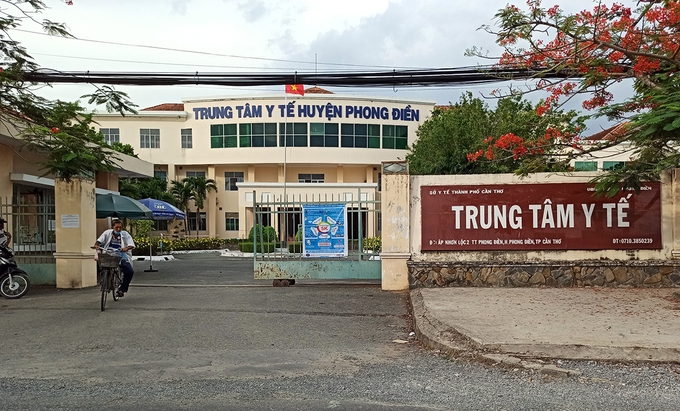 Phong Dien medical center in Can Tho city is repurposed into field hospital dedicated to Covid-19 treatment (Photo: VNE)
Deputy Prime Minister Vu Duc Dam on April 29 asked the Ministry of Defense to supervise Covid-19 prevention and control measures at military-run quarantine centers while local authorities are tasked to manage civil quarantine centers. The move aims at ensuring safety, curbing cross-infection at isolation centers as well as community infections.
The Health Ministry is also planning to improve quarantine capacity at civil establishments to ready for unexpected outbreaks.
Dam stressed that new Covid-19 resurgence risk was very high across the country, not only in the Southwest region. Vietnam still admits international experts and overseas Vietnamese returnees, not to mention growing numbers of illegal border entrants. Therefore, Vietnam must continue cracking down on the anti-epidemic motto: prevention, localization, isolation, suppression and effective treatment.
The Ministry of Defense, Ministry of Public Security and localities must strictly control border areas, both on land and at sea. Illegal entrants or suspected violators must be immediately reported. Authorities are also considering making testing and quarantining fees free for overseas Vietnamese returnees.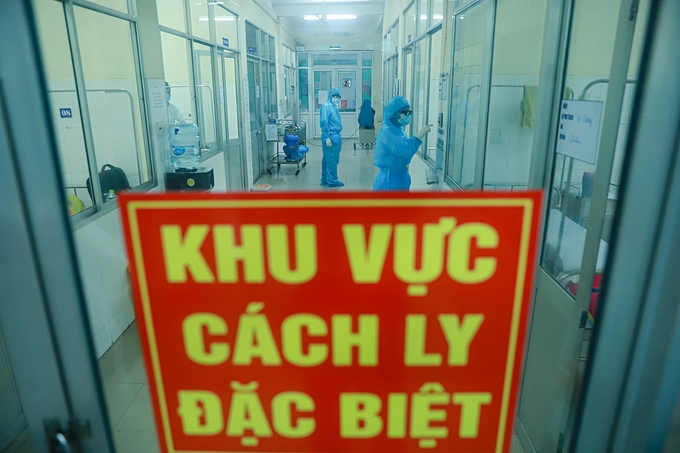 One quarantine center in Da Nang (Photo: VNE)
After over one month of no community infections, Vietnam on April 29 confirmed 5 such cases, all related to Patient 2899 in Ha Nam province.
Patient 2899 returned from Japan on April 7 and was released from a concentrated quarantine site in Da Nang on April 22 after completing two weeks in quarantine and testing negative for the coronavirus three times. After returning to his home in the northern province of Ha Nam, he showed symptoms of coughing, fever, and sore throat, and turned out to be positive on April 24. Four others in his family also contracted the virus. Another case detected in Ho Chi Minh City was also connected to Patient 2899.
On the morning of April 30, 3 more domestically transmitted cases found in Hung Yen and Hanoi.
Health Minister Nguyen Thanh Long on Thursday warned of a very fast Covid-19 infection rate in Ha Nam province.
"The new outbreak in Ha Nam is on its first circle of infection and has been stepping one foot to the second circle. The next circles are about to start soon, maybe tomorrow or the day after," the Health Minister said at the meeting with Ha Nam People's Committee April 29 evening as the province reported one new local infection (Patient 2899). "The entire province must urgently deploy measures to catch up with the epidemic infection rate, or else things would go uncontrollable."
He tasked the locality to immediately sample all 320 households in Quan Nhan village where Patient 2899 lives. As reported by VNE, the village is currently put under lockdown while social distancing order is in place in the entire Dao Ly commune. Those disregarding anti-pandemic regulations, especially masks mandate will face hefty fines.
On April 29 evening, a group of medical experts from Bach Mai was dispatched to Ha Nam to help local medical personnel contain the novel outbreak.
Following the resurgence, Vice-Chairman of Hanoi People's Committee Chu Xuan Dung required raising the warning against COVID-19 resurgence in the city to the highest level at a meeting of the municipal steering committee for COVID-19 control on April 29 afternoon. Anyone who leaves Hanoi during the holiday is required to make a health declaration when returning, he said.
Since 0 am April 30, Hanoi, Ha Nam province and Ho Chi Minh City closes all karaoke, bar, club parlor to ensure pandemic safety. The City People's Committee Chairman directs people to wear masks when going out, requires units to strengthen inspection, and strictly handles cases of illegal entry, and people who not wear masks. Unnecessary gatherings, holiday activities are also banned in the city.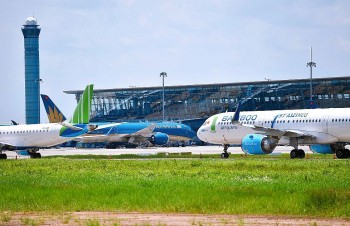 Economy
Vietnam Business & Weather Briefing (August 9): Vietnam's economic growth is expected to reach 7.5% in 2022, new securities accounts hit a near two-year low in July.