World breaking news today (April 30): WHO says India COVID crisis could 'happen anywhere'
World breaking news today (April 30): WHO says India COVID crisis could 'happen anywhere'. Meanwhile, Palestinian authority postpones Parliamentary Elections, dozens killed in crush at religious festival in Israel and gold price also make headlines today.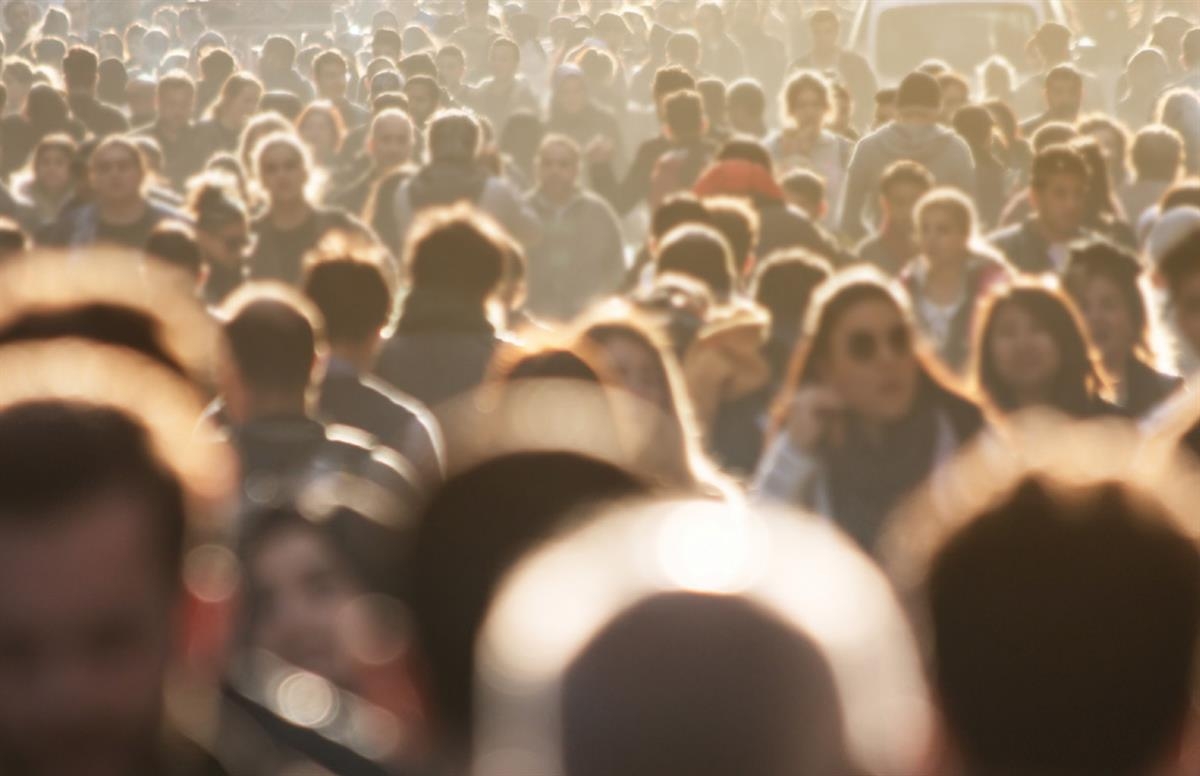 (Photo: WHO)
WHO says India COVID crisis could 'happen anywhere'
The World Health Organization issued a stark warning to European nations Thursday, saying that relaxing COVID measures could spark a "perfect storm" allowing cases to spiral—as seen in India.
New infections and deaths are soaring in India, which experts have said can in part be blamed on mass gatherings in the nation of 1.3 billion people.
The head of WHO Europe said countries should not make the mistake of relaxing restrictions too soon to avoid similar new waves of infection.
"When personal protective measures are being relaxed, when there are mass gatherings, when there are more contagious variants and the vaccination coverage is still low this can create a perfect storm in any country," Hans Kluge told reporters Thursday.
"It is very important to realise that the situation in India can happen anywhere."
The so-called Indian variant—or B.1.617—is sweeping the country, but the WHO has not yet confirmed whether it is more transmissible or more deadly than other strains of the virus, Medical Express said.
Palestinian Authority Postpones Parliamentary Elections
It was meant to be a historic and long-overdue vote aimed at ending 15 years of paralyzed and divided leadership. Instead, Palestinian Authority President Mahmoud Abbas on Thursday called off next month's parliamentary elections after challengers from his own party threatened to weaken his hold on power.
Abbas' decision, which came just two days before campaigning was supposed to begin, indefinitely postponed the May 22 vote and apparently a July presidential election as well. The postponement angered Palestinians eager to replace a president who has not held a vote in a decade-and-a-half and failed to deliver on his main goal of achieving independence from Israel. Street protests broke out in several cities in the West Bank and Gaza.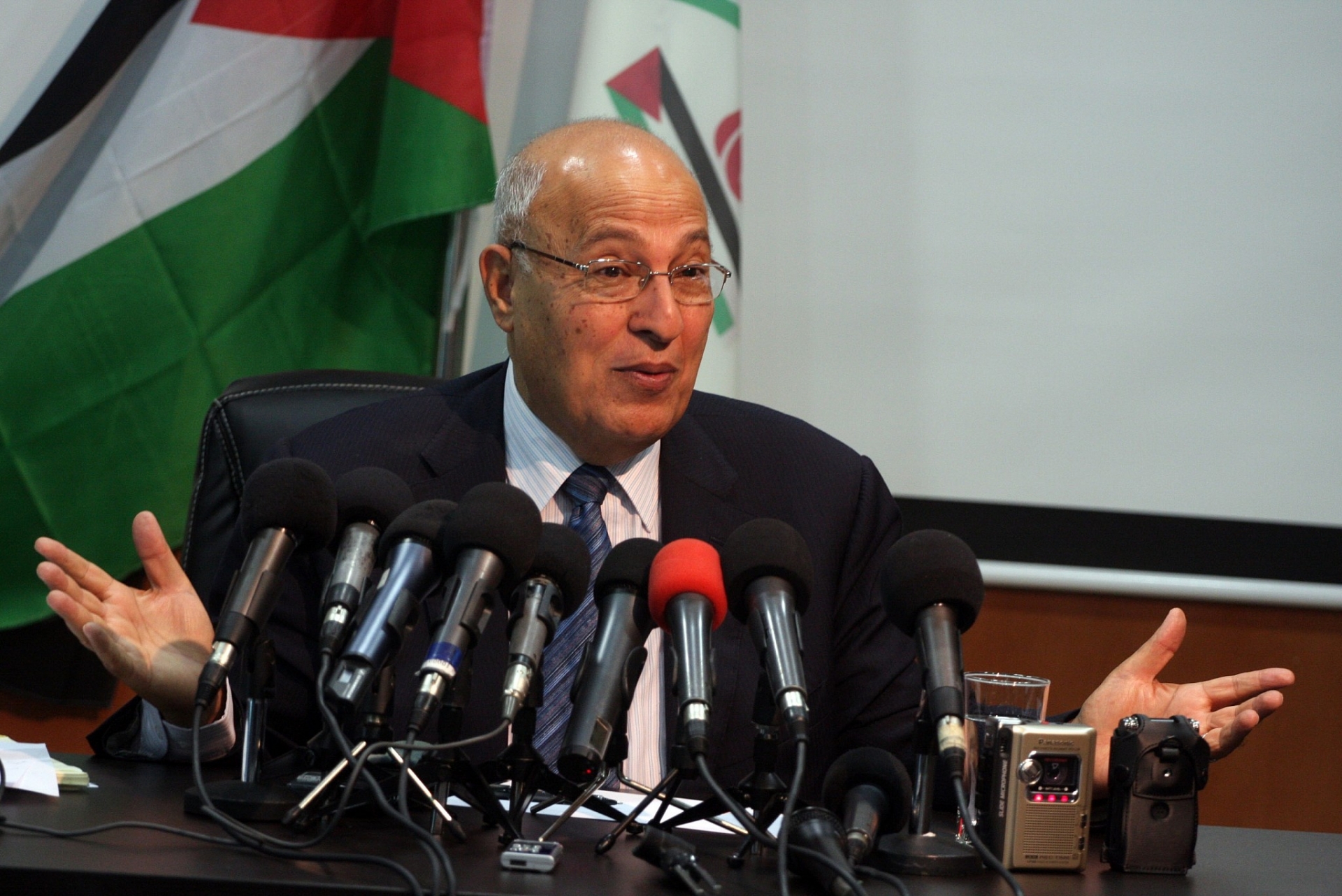 (Photo: Times of Isreal)
At a late-night meeting with party leaders Thursday, Abbas said Israel refused to commit to allowing Palestinians to vote in Israeli-occupied East Jerusalem, which Palestinian leaders claim for a future capital. Israel has not stated its position publicly. "We will not move to hold elections without Jerusalem," Abbas said.
But some other Palestinian officials offered a different explanation for postponing the vote, that a majority of Abbas' party leaders, Israel and regional Arab allies all urged a postponement because it could expedite the end of his political career, according to NPR.
A divided Fatah leaves the rival Islamist party Hamas, committed to armed resistance against Israel, most likely to win the largest number of seats in the 132-member parliament. Under those circumstances, any viable government would need to rely on Hamas support. The U.S. and Israel are wary of Hamas involvement and, unlike the European Union, did not seem to be pressing hard for a vote.
Hamas said it strongly opposed the decision to call off elections, maintaining that Palestinians could have forced a vote in Jerusalem and blaming Abbas for any possible "repercussions."
Dozens killed in crush at Lag Baomer religious festival in Israel
At least 44 people have been killed and about 150 injured in a crowd crush at a Jewish religious gathering in northern Israel attended by tens of thousands of people, in one of the country's worst peacetime disasters.
Eli Beer, director of an Israeli volunteer ambulance service, Hatzalah, said he was shocked by the size of the crowds at Mount Meron overnight, estimated at around 100,000. Children were among the dead, he told Army Radio on Friday morning.
"Unfortunately, we found small children trampled there, and we performed CPR on children. We were able to save some of them," he said.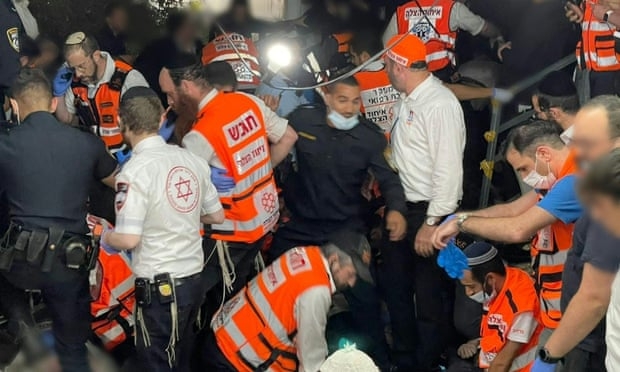 Emergency personnel assisting people after after dozens of people were killed and others injured after a grandstand collapsed in Mount Meron, where tens of thousands of people were gathered to celebrate the festival of Lag Baomer at the site in northern Israel Photograph: United Hatzalah/AFP/Getty Images
Zaka, another voluntary emergency medical group, said the death toll had risen to 44. Meanwhile, the national ambulance service, Magen David Adom, said 14 of the roughly 150 injured remained in critical condition after being rushed to hospitals around the country.
The disaster took place when tens of thousands of ultra-Orthodox Jews had thronged to the Galilee tomb of 2nd-century sage Rabbi Shimon Bar Yochai for annual Lag Baomer commemorations that include all-night prayer, mystical songs and dance.
It was not immediately clear what caused the crush, as reported by Guardian.
Mike Pence makes first speech since leaving office in pivotal SC
Former Vice President Mike Pence returned to public life Thursday by praising Donald Trump's administration, bashing President Joe Biden's first 100 days in office – and saying nothing about the Jan. 6 insurrection that put his life in danger and wrecked his relationship with Trump.
"We have the winning agenda," Pence told a friendly crowd at a dinner meeting of the Palmetto Family Council, an organization of religious conservatives in South Carolina, a state that will hold a pivotal Republican presidential primary in 2024.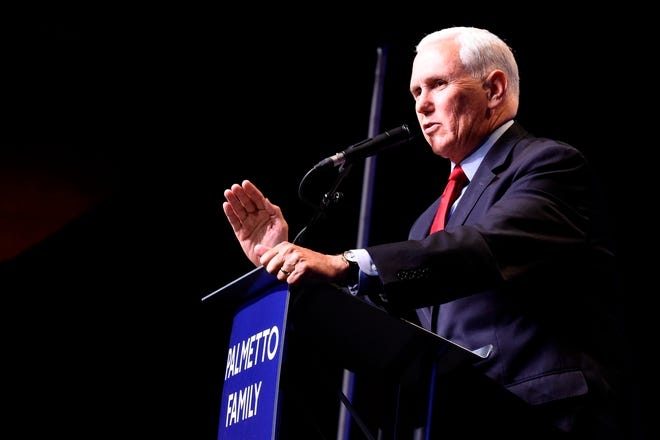 (Photo: AP)
Pence did not discuss his own presidential ambitions during a 30-minute speech, spending more time talking about Republican efforts to re-take Congress in the 2022 congressional elections.
The ex-vice president's White House prospects are shadowed by his falling-out with Trump over the latter's efforts to overturn the 2020 presidential race.
Pence did not speak at length about Trump, but did refer to him positively.
As for Biden, the former vice president hit the new administration for "an avalanche of liberal policies" that includes "a war on traditional American values."
Pence also spoke about his religious faith, a frequent theme in his past campaigns for Congress, the governorship of Indiana, and the vice presidency, USA Today reported.
Gold price forecast – XAU/USD weekly trade levels
Gold prices surged more than 7.2% off the yearly low with the rally now probing confluence technical resistance heading into the Federal Reserve interest rate decision this afternoon. We're on the lookout for possible inflection up here with bulls vulnerable into 1800. These are the updated targets and invalidation levels that matter on the gold weekly charts into the close of the month. Review my latest Weekly Strategy Webinar for an in-depth breakdown of this gold technical setup and more.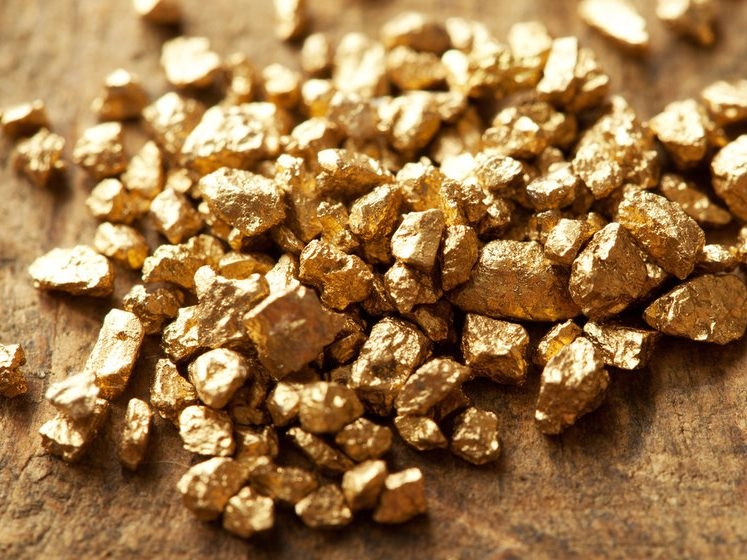 (Photo: Latam Mining)
Monthly open support rests at 1707 backed by key support at the 38.2% Fibonacci retracement of the 2015 advance / 61.8% retracement of the 2020 range at 1682/89 and the 100% extension at 1648- both regions of interest for possible downside exhaustion IF reached. A breach / close above this key resistance zone would likely fuel another bout of accelerated gains with such a scenario exposing the objective yearly high-week reversal close at 1849, according to Daily FX.