Vietnam Wins 2 Golds at World Jiu-Jitsu Championships
The Vietnam jiu-jitsu team won two gold medals on the final day of competition at the 2021 jiu-jitsu World Championship
International friends admired the jiu-jitsu Vietnam team's accomplishment at the 2021 jiu-jitsu World Championship for winning two gold medals, three silver medals, and two bronze medals in the fighting, duo/mixed, and Newaza categories at the 2021 Jiu-Jitsu World Championships in Abu Dhabi (UAE).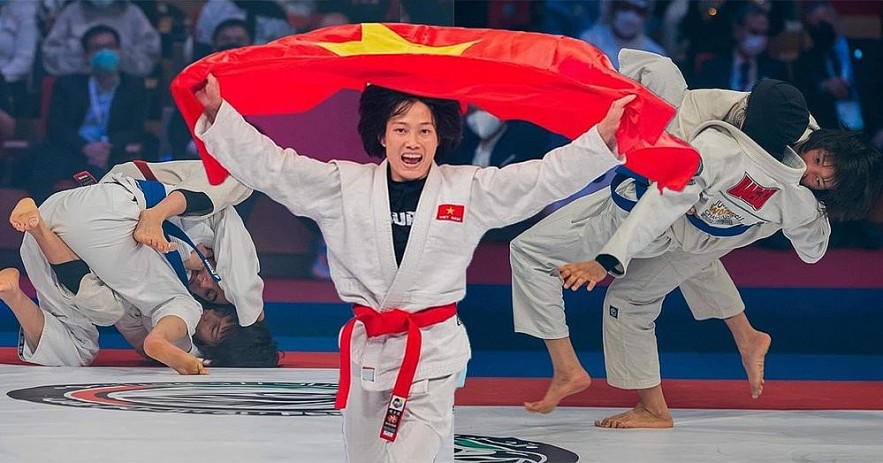 Phung Thi Hue raises the Vietnamese national flag following a stunning victory. Photo: IJJF
On Nov. 11, Phung Thi Hue won the under 45kg category for adults in jiu jitsu Newaza, defeating Al Shkeli Hamdah of UAE.
On Nov. 5, Dang Thi Huyen won gold in the under 48kg fighting category for U21 athletes.
Dang Thi Huyen -Trinh Ke Duong, a local duo, won a silver medal in the show mixed category and a bronze medal in the duo mixed category.
In jui jitsu Newaza, Duong Thi Thanh Minh and Dang Thi Huyen received two additional silvers.
Dang Thi Hoai, a Vietnamese combatant, won bronze in the jiu jitsu Newaza division.
Phung Thi Hue fulfilled her goal of earning the last Gold medal in the Newaza content by winning three consecutive bouts with absolute locking moves, capping up a triumphant voyage with her teammates.
The Vietnamese jiu-jitsu team officially returned to their homeland after a big win at the 2021 Jiu-Jitsu World Championship held by the International Jiu-Jitsu Federation (JJIF) in Abu Dhabi, the United States. In the United Arab Emirates on November 13, with a total of 7 medals, our Brazilian Jiu-Jitsu (BJJ) fighters have excelled in an unprecedented feat in the international arena.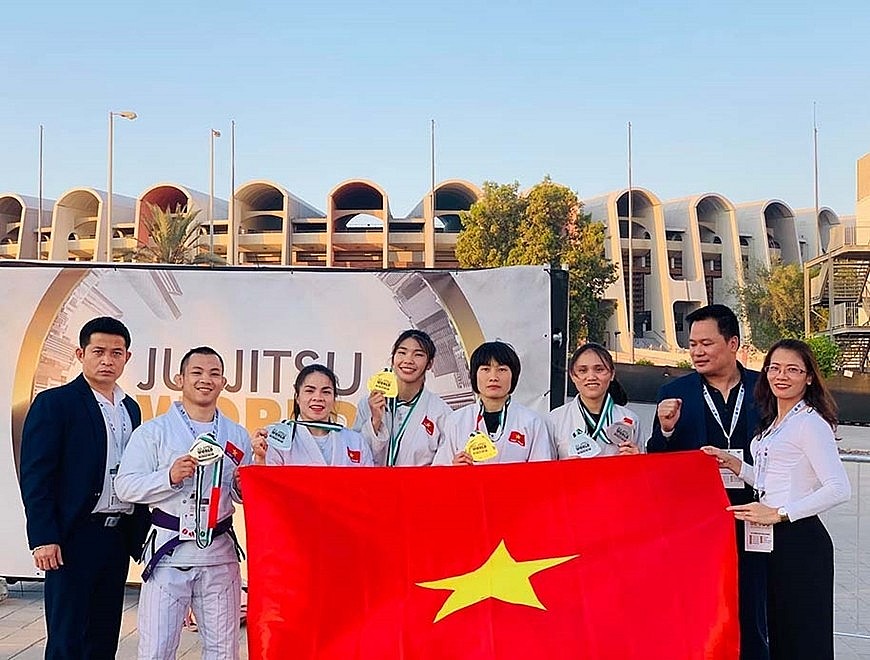 Jiu-jitsu Vietnam team had a successful season. Photo: IJJF
Dang Thi Huyen registered for the under 48kg weight division.
Hoang Thi Hoai, a female martial artist, is accompanying her. A round-robin competition was held for two young elements in the under 48kg weight category.
Dang Thi Huyen faced Lagounari Georgia in the final match after defeating Ciornei Andreea (Romania) and colleague Hoang Thi Hoai.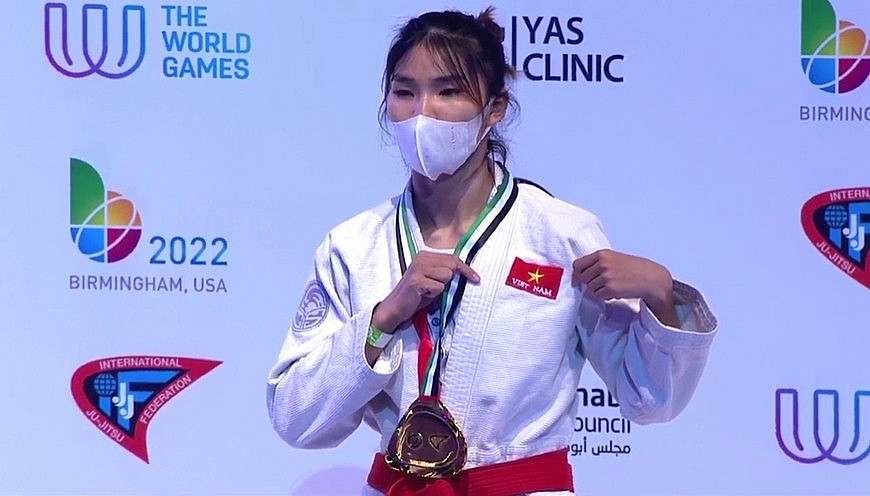 The first gold medal of the Vietnamese jiu-jitsu team thanks to Dang Thi Huyen. Photo: IJJF
She received an absolute full Ippon for her outstanding effort. As a result, the jiu-jitsu Vietnam team earned their first gold medal.
Huyen also brought home two more medals after only four days of competition: a silver medal in the Show (written performance) U21 men's and women's doubles and a bronze medal in the Duo content.
In the U21 men's and women's doubles (fighting performance), Dang Thi Huyen won three medals in different categories at this competition.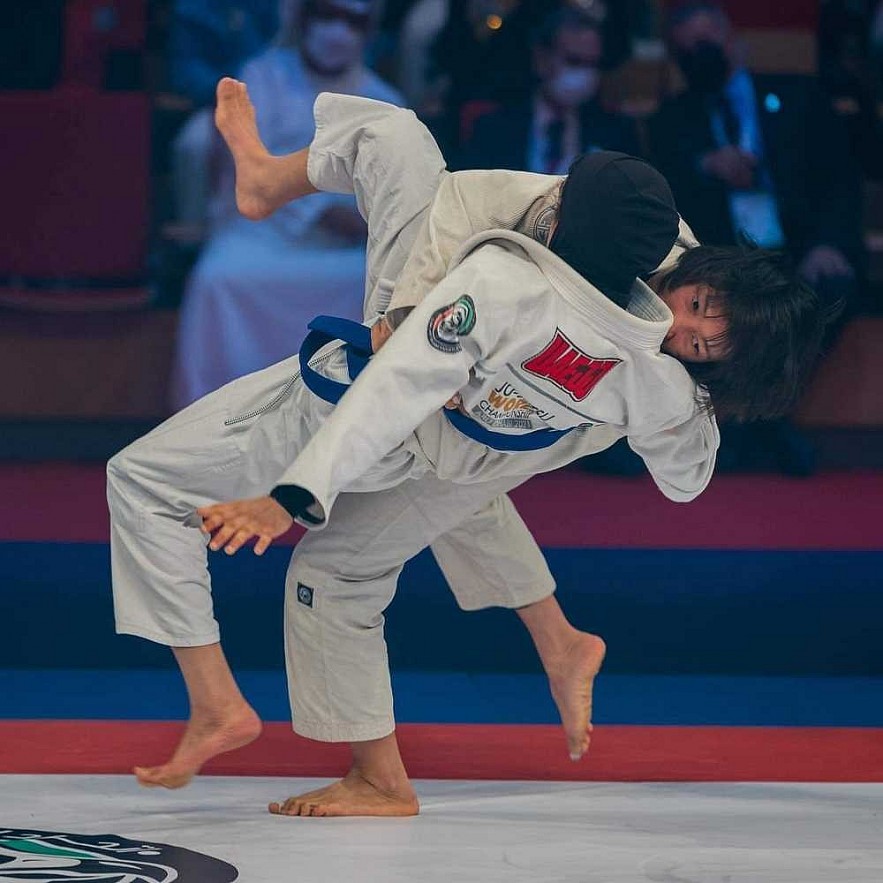 A thrilling strike from Phung Thi Hue. Photo: IJJF
As a result, female boxer Phung Thi Hue made history for the country's sports on the final day of the competition.
Hue's opponents in the weight class (Newaza 45kg) had all won the Asian Championship and even the World Championship.
Hue's performance on the competition day was a testament to Vietnamese fighters' talent and pride.
In the first match, Hue barely needed 2 minutes to overcome his opponent. When Hue faced Wadimah Alyafei, a name that was previously renowned around the world when he won the gold medal in 2019, Hue likewise won quickly.
Hue entered the final with a confident demeanor owing to his experience and skill. And, against the expectations of spectators, he won the championship with a gold medal.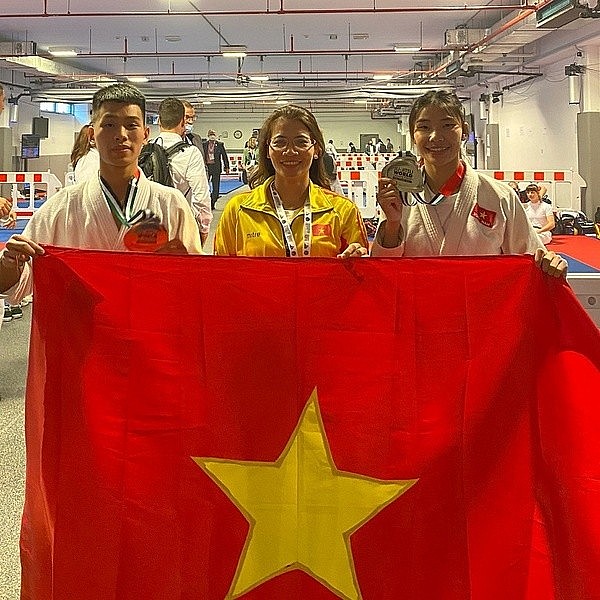 Trinh Ke Duong, coaches Nguyen Thi Hang and Dang Thi Huyen were proud of their achievements at the 2021 Jiu-Jitsu World Championship. Photo: IJJF
The gold medal won by Phung Thi Hue was the team's final achievement, formally bringing a great tournament to a close.
The jiu-jitsu Vietnam team started with nine fighters at the championship 2021, and went on win two Gold medals, three Silver medals, and two Bronze medals in all three fighting content categories: Duo/Show Mixed, and Newaza.
Among these, Dang Thi Huyen and Phung Thi Hue's accomplishments were significant, resulting in a miracle for jiu-jitsu in Vietnam.
The jiu-jitsu World Championships 2021 took place from Nov. 5 to 11.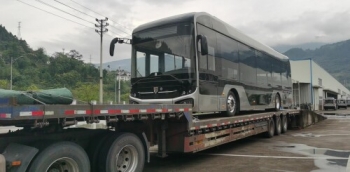 Economy
Ev Dynamics (Holdings) Limited is a pioneer and a prominent player in China's new energy commercial vehicles market, as well as a whole-vehicle manufacturer of specialty passenger vehicles and new energy passenger vehicles.