Vietnamese aquatic exports to reach US$8.3 billion
According to the Association of Seafood Exporters and Producers (VASEP), Vietnam's seafood exports may bounce back in the third and fourth quarters and may hit between US$8.26 billion and US$8.3 billion over the course of the year.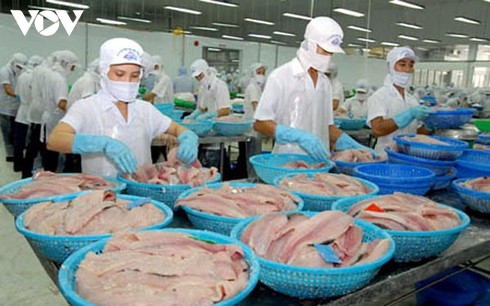 (Photo: VOV)
The General Department of Customs, in July, Vietnamese seafood export turnover reached USD 796.3 million, up 0.8% compared to the previous July. As a result, seafood exports in July continued to undergo a recovery after recording a 0.3% rise in June, reported by VOV.
Over the last seven months of the year, aquatic export turnover reached a figure of US$4.4 billion, representing an annual drop of 6%.
Aquatic exports to the United States continued to enjoy positive growth with an increase of 20.8% on-year to US$184.35 million, bringing seafood exports during the seven-month period to US$838.44 million, up 4.5% from the corresponding period the previous year.
With the novel coronavirus pandemic yet to be brought under control globally, it will continue to affect Vietnamese seafood exports to foreign markets during the second quarter of the year. After enduring a decline of 16% in May to US$639 million, seafood exports in June suffered a further decline of 10% to US$626 million.
Despite these falls to various markets, the VASEP anticipates that seafood exports will gradually witness a recovery during the third and fourth quarters, with the entire year's export turnover predicted to hit US$8.26 to US$8.3 billion, a drop of 3.8% from last year.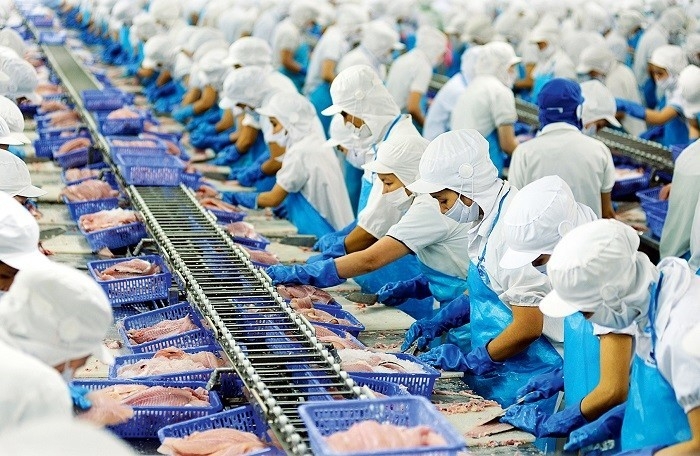 (Photo: Investment News)
Seafood exports to the EU market in July also showed signs of improvement when only decreased by 2.3% compared to July 2019, while the decrease in previous months was over 18%. Meanwhile, seafood exports to Japan are still facing difficulties and exports to China have fallen again.
According to the Association of Seafood Exporters and Producers (VASEP), the Covid-19 epidemic has not been relieved in the world and continues to affect Vietnam's seafood exports to markets in the second quarter of 2020. After falling 16% in May to 639 million USD, seafood export in June continued to decrease by 10%, estimated at 626 million USD, Investment News reported.
The VASEP also states that the EU-Vietnam Free Trade Agreement (EVFTA), which came into effect from 1 August, could serve as a "boost" for the nation's seafood exports during the remaining months of the year. This could particularly apply to items which are entitled to enjoy a tax rate of 0% as soon as the agreement comes into effect, such as tiger shrimp, frozen white shrimp, and processed octopus and squid.
"The EVFTA will serve as a catalyst for the fisheries sector to increase its competitive advantage over countries which have FTAs with the EU, such as Ecuador, India, and Thailand. According to many studies, after the trade deal enters into force, seafood exports to Europe may increase 20% compared to before as a result of the competitive advantage over other nations. For example, European partners will increase their buying of Vietnamese tuna which will enjoy a tax rate of 0%, instead of buying from other markets with higher tax rates," VASEP Secretary General Truong Dinh Hoe analyses.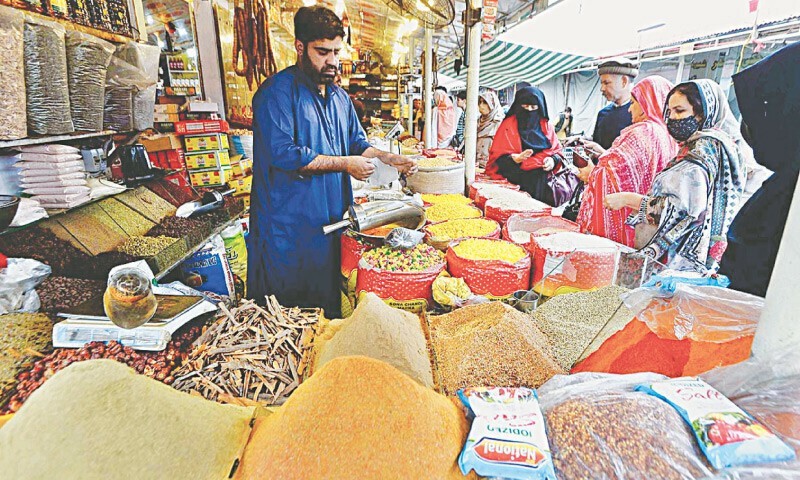 Economy
Annual consumer inflation once again accelerated after cooling in the previous month, rising to 29.2 percent in November, mainly due to a substantial hike in domestic gas prices, official data showed on Friday.
December 05, 2023 | 08:00
Economy
"The trade relations between Israel and Vietnam have yielded substantial achievements, bolstering economic growth and mutual prosperity. Over the last few years, the bilateral trade volume has witnessed a significant increase, paving the way for new opportunities and partnerships," said Nir Barkat, Israel's Minister of Economy and Industry
November 01, 2023 | 17:14