Vietnam's Trade Turnover Projected at US$645 Billion This Year
Vietnam's total import-export turnover is expected to reach between US$640 billion and $645 billion this year and the country would run a trade surplus.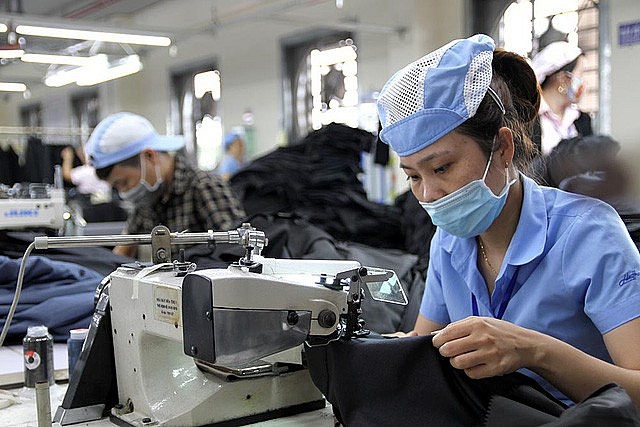 Vietnam's total import-export turnover is expected to reach between US$640 billion and $645 billion this year. Photo: Vietnam Investment Review
The Ministry of Industry and Trade attributed these achievements to great efforts made by enterprises to overcome challenges caused by Covid-19 to maintain and restore production.
Most notably, a number of major industries such as garment-textile, leather, and footwear, have fulfilled their targets ahead of schedule despite the adverse impacts of the pandemic.
According to the ministry, industries will be able to regain their growth momentum from now until the end of the year, and reach the level recorded before the pandemic.
The sectors that have strength in export like phones, electronics, machinery, and components are set to gain export growth of between 15% and 25% this year, the ministry said.
Experts have also held that new-generation free trade agreements (FTAs), including the Comprehensive and Progressive Agreement for Trans-Pacific Partnership (CPTPP) and the EU-Vietnam Free Trade Agreement (EVFTA), have given more impetus to Vietnam's export.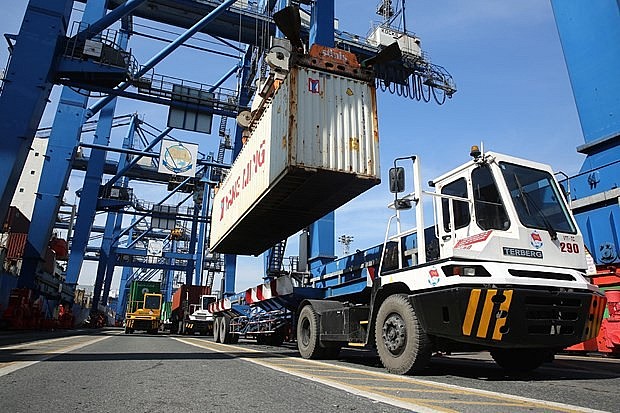 Vietnam would enjoy a trade surplus this year. Photo: VNA
Thanks to the CPTPP, for example, Vietnam's exports to Canada, Mexico, and Peru have enjoyed an annual growth rate of between 25% and 30%.
For the EVFTA, the rate of taking advantage of the various incentives from the trade pact through the issuance of certificates of origin (C/O) form EUR1 is about 20%.
In addition, a number of export items to the EU now enjoy low tariff as a result of the incentives from the General System of Preferences (GSP) that allows some businesses to go through the process without the C/O EUR1 form.
Enterprises have also been allowed to conduct self-certification of origin for export shipments worth less than EUR6,000 to the EU market.
Experts, however, pointed out challenges facing enterprises, including labor shortage and high logistics costs, which have hindered their efforts to restore production capacity./.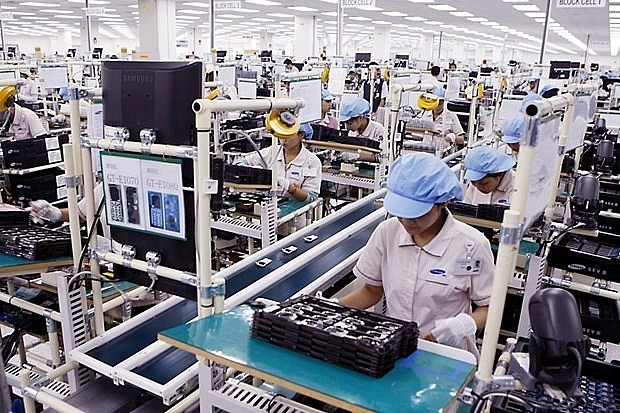 Vietnam's export turnover is estimated at $27.3 billion in October. Photo: VNA
Vietnam's export turnover is estimated at $27.3 billion in October, raising the figure in the first ten months of 2021 to $267.9 billion, up 16.6% year-on-year according to the General Statistics Office (GSO).

During the period, there were 31 commodities with export turnover of over $1 billion, accounting for 92.4% of the total export value. Meanwhile, six commodities joined the $10 billion export club, with their combined export value accounting for 63% of the total.
The GSO also reported that Vietnam spent $26.2 billion on imports last month, down 1.7% month-on-month and up 8.1% year-on-year.
The figure brought the country's total import value in the first ten months to $269.38 billion, up 28.2% year-on-year.
In October, Vietnam enjoyed a trade surplus of $1.1 billion. However, in the first ten months, the country posted a trade deficit of $1.45 billion.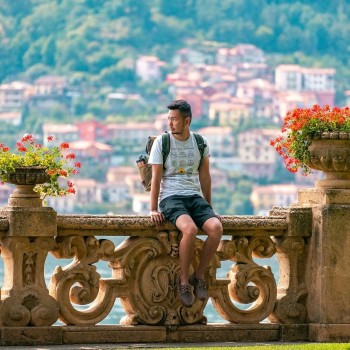 Travel
If you have the opportunity to visit Hoi An at the end of the year, these are some of the best recommendations for fun activities you can do from Peter R – a Thai travel blogger.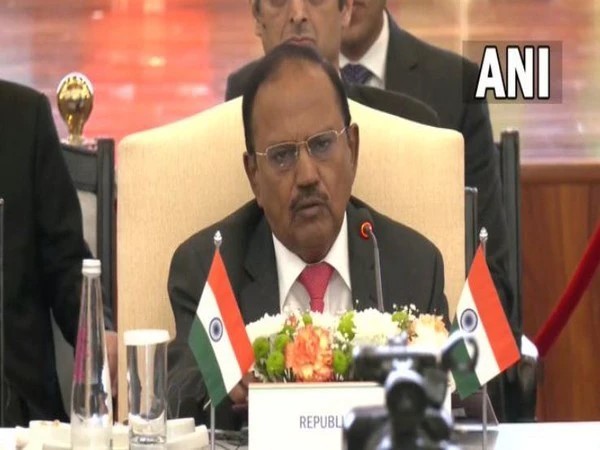 Economy
Flagging the persistence of terrorist networks in Central Asia, including in Afghanistan, National Security Advisor (NSA) Ajit Doval on Tuesday emphasised on making countering of terror financing a priority for India and other countries in the region.
December 07, 2022 | 13:58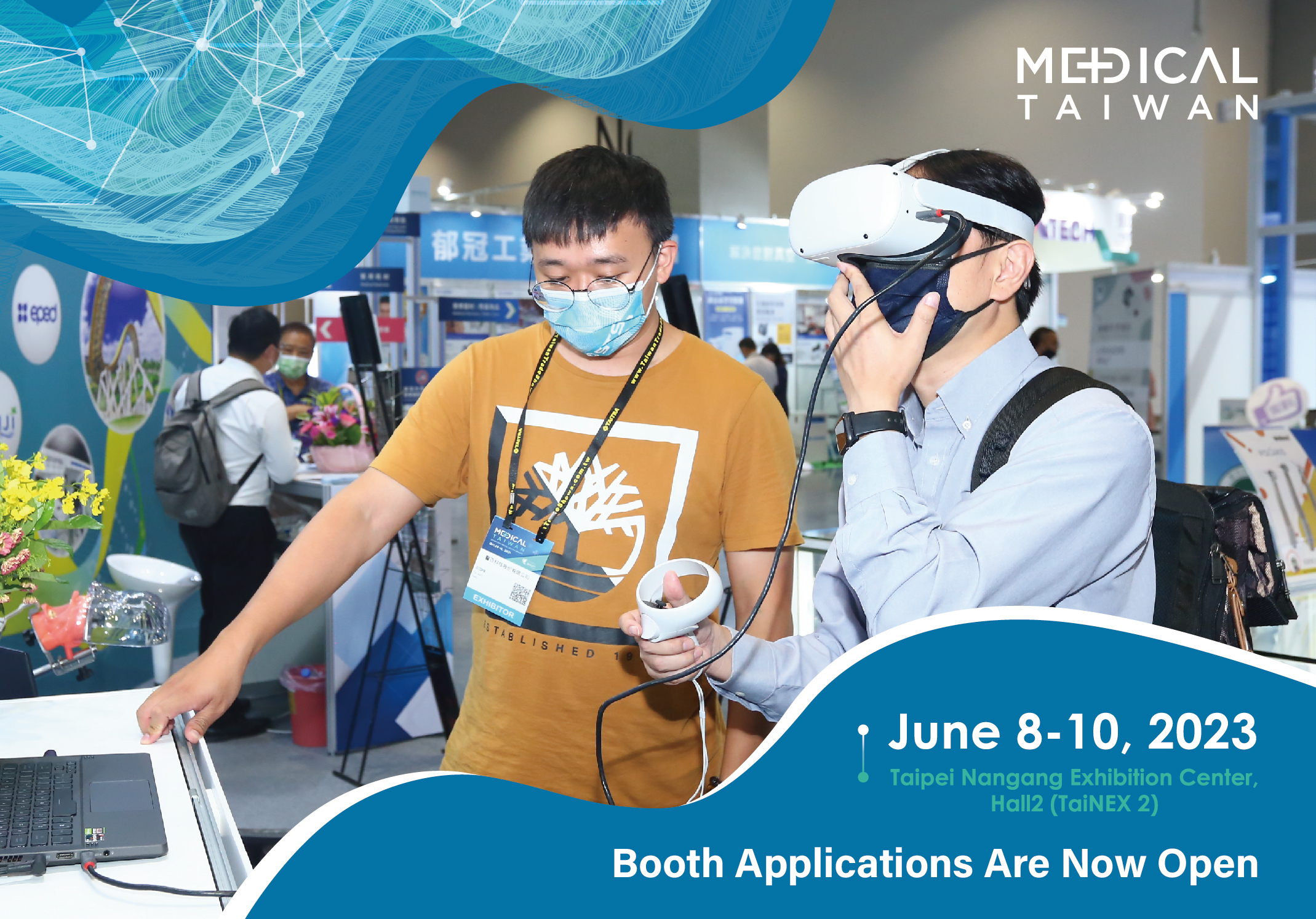 Economy
TAIPEI, TAIWAN - Media OutReach - 7 December 2022 - According to BMI Research, the global market for medical devices was valued at US$454.3 billion in 2021, a 6.3% increase from 2020, and is expected to reach US$535.2 billion by 2024, with a CAGR of approximately 5.6% from 2021 to 2024.
December 07, 2022 | 10:15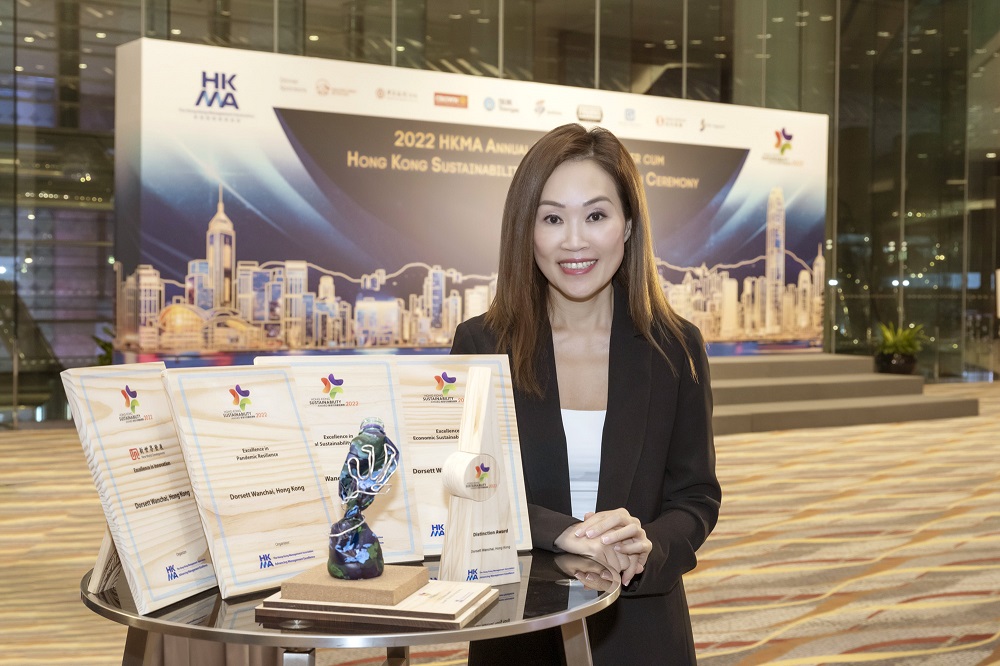 Economy
HONG KONG SAR - Media OutReach - 7 December 2022 - The 4.5-star Dorsett Wanchai, Hong Kong under Dorsett Hospitality International, has swept the board at the Hong Kong Sustainability Awards 2022 Presentation Ceremony held on 22 November, 2022 by the Hong Kong Management Association (HKMA).
December 07, 2022 | 10:00