Vietnamese awarded Saint Petersburg's prestigious prize
Last weekend, at the Saint Petersburg Green City Art and Music Center, Russian Federation, the City Committee for External Relations held the 4th "Golden Lion" Award Ceremony in the field of international and inter-regional cooperation.
Mr. Duong Chi Kien, Chairman of Golden Age Group. (Photo: Baonga)
This year, the awards were given to 10 individuals in fields such as the development and dissemination of Russian language and culture abroad, preserving historical memories, implementing investment projects, promoting potential export ...
Mr. Duong Chi Kien, Chairman of Golden Age Group was honored to be awarded the "Golden Lion" Award by Saint Petersburg City Committee for External Relations in 2020 "For making effective contributions to the city's external relations with foreign and regional partners, attracting foreign investment, and supporting the building of mutually beneficial partnerships with the city's partners in Asia".
Speaking at the awards ceremony, Chairman of the Committee for External Relations of St. Petersburg Evgeny Grigoriev emphasized: "This award is to recognize the contribution to developing and strengthening international and inter-regional relations, helping to strengthen dialogue between the city authorities and the people. The award successors are the best partners that the city is proud of and will continue to cooperate".
The "Golden Lion" award is a recognition of the Golden Age Group's contribution to the external activities of Saint Petersburg City, and also shows the success and integration of Vietnamese businesses in the Russian Federation. The award is the driving force for Vietnamese businesses to continue implementing more meaningful projects, contributing to strengthening the comprehensive strategic partnership between the two countries in general and cooperation between the two countries' localities in particular.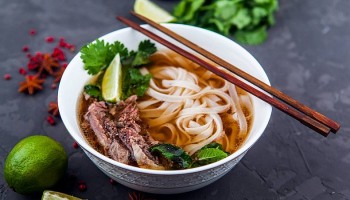 World
From Vietnamese Pho to Poutine, here is the 9 best dishes for you to try at least once in your lifetime, according to Brightside website.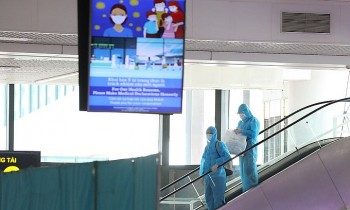 National
Vietnam News Today (September 18): Vietnam records 11,506 new Covid-19 cases; Vietnam-Cuba trade has ample room for growth; Vietnam mulls 'green corridor' to resume domestic flights; Extending lockdown, HCMC adjusts social, business activities.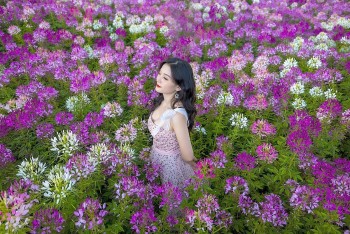 Multimedia
Clusters of blooming flowers add gorgeous charm to the ways leading to the top of Fansipan mountain