Tet's COVID-19 style of overseas Vietnamese
The complicated development of COVID-19 pandemic has stopped many overseas Vietnamese from normal Tet celebrations. Still, Vietnamese nationals are trying different ways to welcome the occasion in the most traditional manners.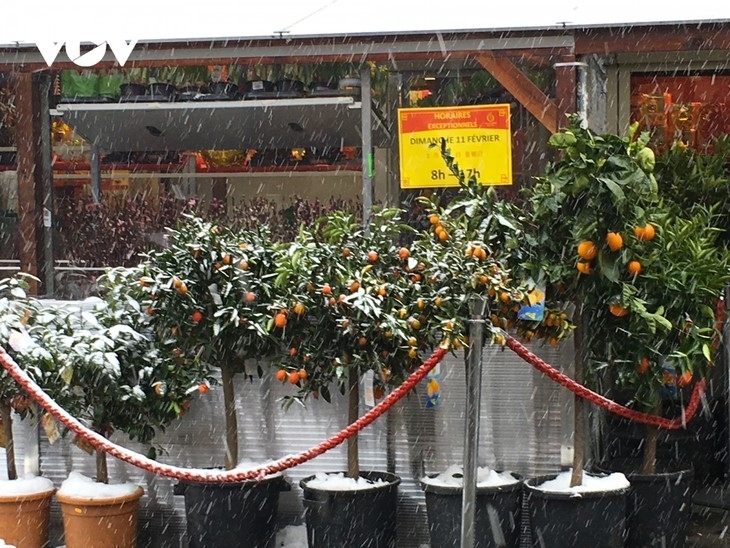 Kumquat trees sold on Tet (Lunar New Year) in France (Photo: VOV)
A quiet Tet of Vietnamese people in France
Every year when Tet nears, the Vietnamese Embassy in France would normally throw a lavish New Year celebration in Paris. The Vietnamese Association in France also holds another party to usher in the New Year with the Vietnamese community, French and foreign friends. This year, however, the novel coronavirus disrupts almost everything, leaving the festive atmosphere and celebrations to a standstill.
For most of the Vietnamese people in France, their Tet this year is much quieter. They could neither return to Vietnam nor go to get-togethers like previously. Instead, they try to organize simple and cozy activities.
"We only organize simple activities such as making Chung cake, or small reunion meals. Other cultural activities like musical performances, folk games are a no-no this year", Nguyen Manh Quan, vice chairman of the Vietnamese Association in Marseille, Aix-en-Provence told VOV.
Meanwhile, the Vietnamese Association in France planed to host cultural and entertainment events virtually so that all Vietnamese French can feel the Tet atmosphere.
Vietnamese American makes Chung cake to preserve the beauty of Tet
When Anna Le couldn't return Vietnam during Tet, her family always try to celebrate the occasion in the "most Vietnamese way". She and her members often spare time making Chung cake with adequate ingredients, adorning her house with Tet decorative items.
"Wherever I go, I'm still a Vietnamese descendant. Tet is the most important holiday of each Vietnamese, thus I want to celebrate it wholeheartedly, hoping to bring a sense of warmness to my family", Le said.
This year, Le is having some of her foreign friends over to make Chung cake together. "They are very eager to learn about Vietnamese culture and customs. This is why I try to make Chung cake this year even though the pandemic is still ravaging out there", she was quoted.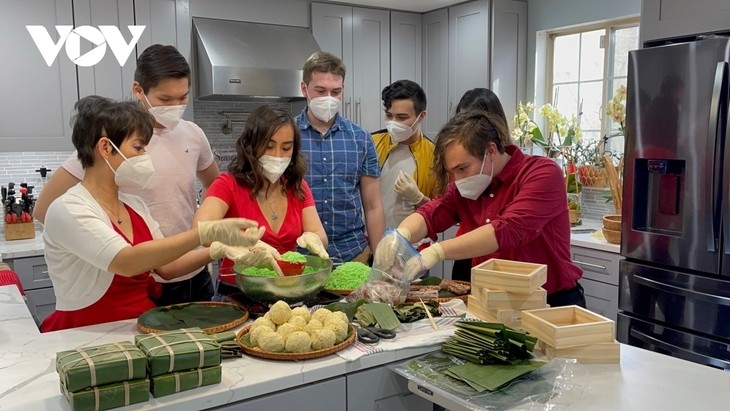 Anna Le and her foreign friends making Chung cake in the US (Photo: VOV)
Keeping the traditional Tet customs in Egypt
It has become kind of a Tet ritual for the young Vietnamese Egyptian Le Thanh Thuy to prepare a traditional Vietnamese meal during Tet. For her, this is the perfect time to teach her kids the natural and cultural beauty of Vietnam, as well as reunite with her in-law family in Egypt and her parents in Vietnam via online platforms.
Thuy said the Tet traditions have always been preserved by overseas Vietnamese in Egypt. Vietnamese women always teach their children about Tet's customs such as sending wishes to their seniors, making traditional dishes, etc.
"It's kind of nostalgic as the New Year's Eve approaches. I really wished I could be in Vietnam to enjoy the moment with my parents, but it's the pandemic that stands in the way", Nguyen Van Y, another Vietnamese Egyptian said. "However, we had received Tet gifts from the Vietnamese Embassy in Egypt, which was really touching and had cheered us up a lot. We had hand-made some jams and candies, called my parents in Vietnam".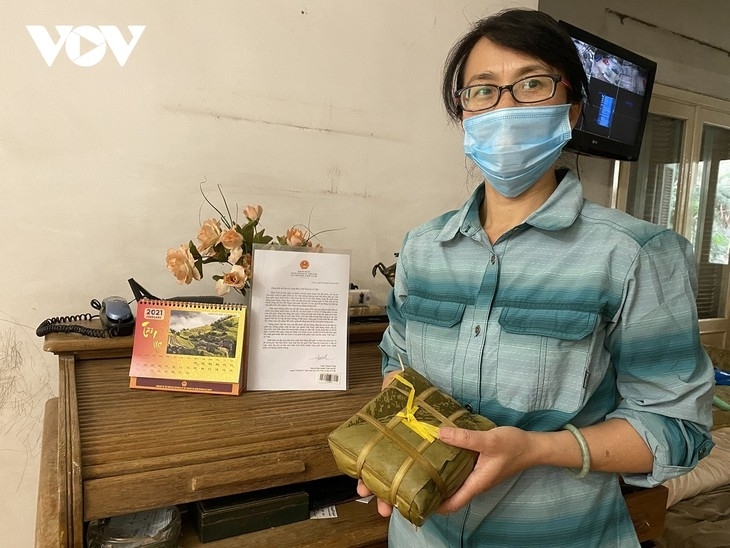 Thuy was moved at receiving Chung cake from the Vietnamese Embassy in Egypt (Photo: VOV)
Vietnamese people celebrate Tet amidst straining pandemic in Beijing
The turn of the Year of the Buffalo might be very hard to forget for many Vietnamese people stuck in the capital of Beijing – one current COVID-19 epicenter of China.
Despite this, the Vietnamese Embassy in China still organizes gatherings, though on a smaller scale, so that "our country people can feel a sense of Tet in Beijing". This year, celebrations are organized in economical, safe and joyful ways, everything must strictly meet anit-pandemic requirements.
"This is the second time I celebrate Tet amidst COVID-19 pandemic in Beijing. I feel very homesick now for it's been a while since I'm home", Nguyen Thi Thu Giang said. "But we feel very fortunate to participate in festive activities hosted by the Embassy. I got the chance to make Chung cake myself, which is very reminiscing and heart-touching. I feel like I'm home".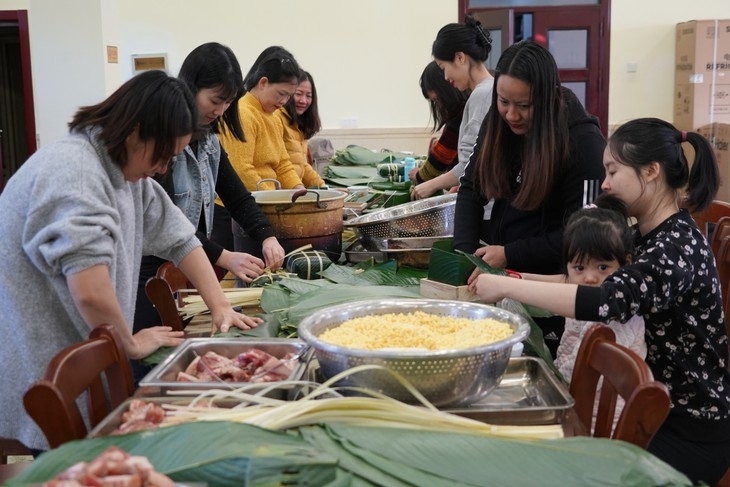 Vietnamese people in Beijing making Chung cake together (Photo: VOV)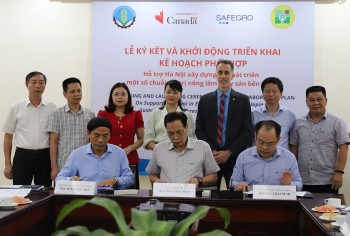 Make in Vietnam
As Vietnam furthers its international intergration, building agro-forestry-fishery high value chains is crucial for the sustainable development of the agriculture sector.