Vietnamese Beauties Enter Top 50 of Miss Grand Slam 2021
Nguyen Thuc Thuy Tien and Nguyen Huynh Kim Duyen have been named among the leading 50 candidates of Miss Grand Slam 2021, as announced by Global Beauties.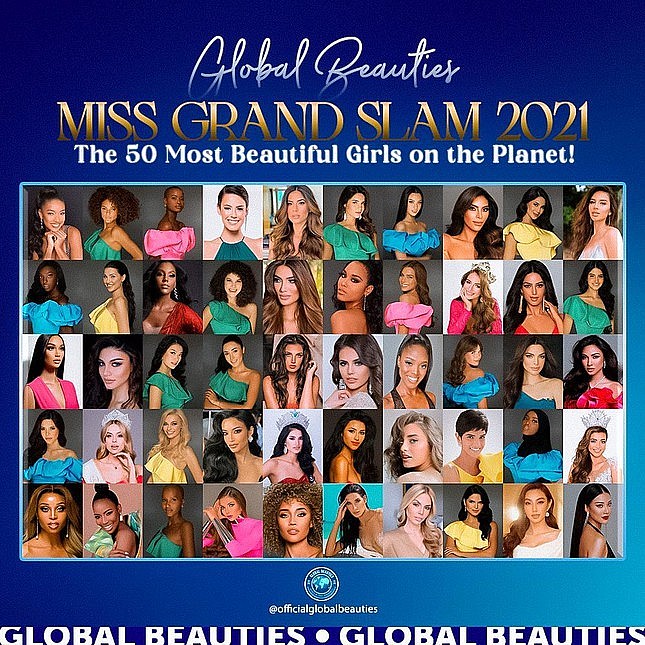 The list was announced by Global Beauties on May 19. Photo: https: hoahoctro.tienphong.vn
Nguyen Thuc Thuy Tien was crowned Miss Grand International 2021 - surpassing models from 59 countries from across the globe. The 24-year-old is the first-ever Vietnamese beauty queen to win the title.
Tien, born in Ho Chi Minh City, attended HCM City University of Social Sciences and Humanities. The girl can speak several languages, including English, French, and Thai.
Nguyen Thuc Thuy Tien was crowned Miss Grand International 2021. Photo: VietnamPlus
Prior to Miss Grand International, she took part in the Miss Southern Vietnam 2017 pageant where she was named as first runner-up.
Tien also placed in the Top 5 during Miss Vietnam 2018 and represented Vietnam at Miss International 2018, but she failed to win a place.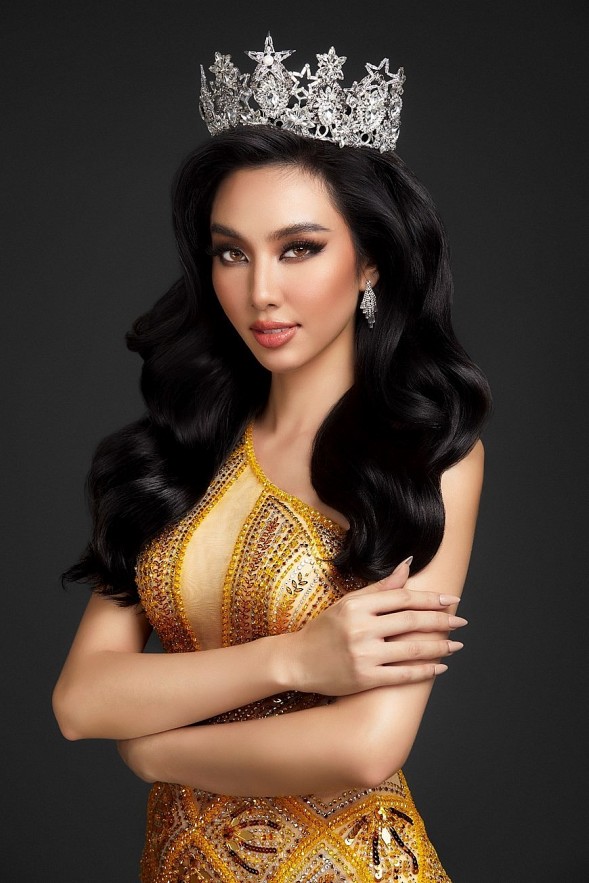 Before winning the first position in Miss Grand International 2021, Nguyen Thuc Thuy Tien won the title of 1st runner-up Miss Southern Vietnam 2017 and entered the Top 5 Miss Vietnam 2018 with the Beauty of Mercy award. Photo: VietnamPlus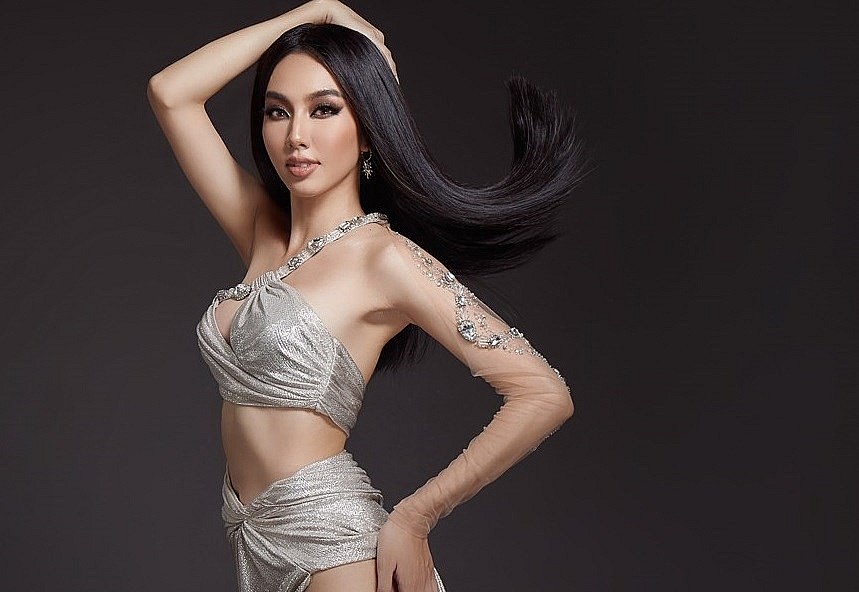 The 23-year-old pageant winner is Final year/Hospitality Management/ Vatel Vietnam Investor and Co-founder of Adopt' Vietnam. Photo: VNA
Meanwhile, Nguyen Huynh Kim Duyen claimed a Top 16 finish in Miss Universe 2021. She will represent the nation by at Miss Supranational 2022 this July.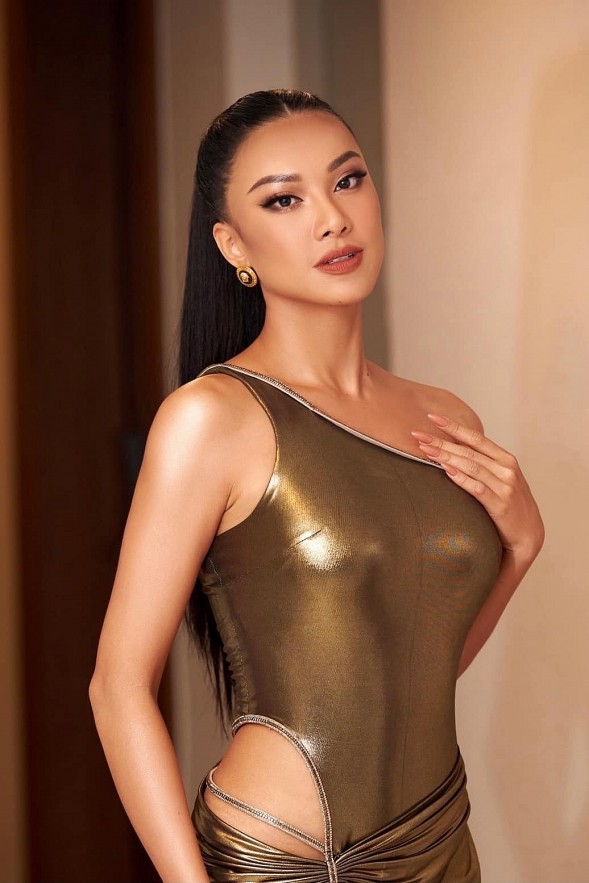 Nguyen Huynh Kim Duyen claimed a Top 16 finish in Miss Universe 2021. Photo: Thanhnien
A native in the Mekong Delta city of Can Tho, Duyen was the first runner-up at Miss Universe Vietnam 2019 – the national competition which selects contestants to compete at the Miss Universe pageant.
Nguyen Huynh Kim Duyen, the first runner-up at Miss Universe Vietnam 2019. Photo: Thanhnien
Photo: Vietnamnet
Global Beauties - Grand Slam
Founded in 1998, Global Beauties has been, ever since, the leading online resource for international beauty pageant information and analysis.
In 1999, Global Beauties brought to the pageant world the concept of "Grand Slam" in order to differentiate the top competitions from thousands of others which exist today. Beauty competitions which currently belong to the Grand Slam are:
- MISS WORLD (premiere event): The mother of all pageants, it´s the first and most popular contest in most nations. Created by Eric Morley in 1951 and ran by his wife Julia Morley after his death, in 2000, it is a unique competition which values charitable work and beauty inside and out, more than any other. Beauty With a Purpose is its motto and the core of the Miss World winners´ activities. Its headquarters are located in London, UK. The pageant, held annually, reunites about 120 competitors each year.
- MISS UNIVERSE (premiere event): Created in 1952, it´s the most popular beauty pageant in the US, Latin America and some countries in Asia. Today it is ran by the WME/IMG talent agency, in the United States, and telecast by FOX. The new ownership has brought a different strategy for this pageant, which now focuses on personal stories, empowerment and education.
- MISS SUPRANATIONAL: Born in 2009 in Poland (where its based now), Miss Supranational has quickly grown into one of the most impressive television productions in the business. It was created with the intention of becoming a model search, but in 2016 changed its concept to favor empowerment and personality. It has also started focusing on charity work, making sure that the beauty of its winners and competitors makes a difference in people´s lives.
- MISS GRAND INTERNATIONAL: The baby among the Grand Slam events, Miss Grand International was created by Thai businessman Nawat Itsaragrisil in 2013. Its annual telecast show is among the most entertaining in the business and already has a huge, million-number following among pageant fans.
- MISS INTERNATIONAL: Today a Tokyo-based international beauty pageant organized by The International Culture Association, it was born in the US in 1960 and held in Long Beach, California, until it was sold to the Japanese in 1968. It remains traditional and offers great cultural activities to its participants. Although with a very traditional production on their final show, the competition still stands strong.
In Miss Grand Slam 2018, Vietnamese beauty H'Hen Nie made the Top 10 finalists, marking the best ever achievement for Vietnamese beauty in the process.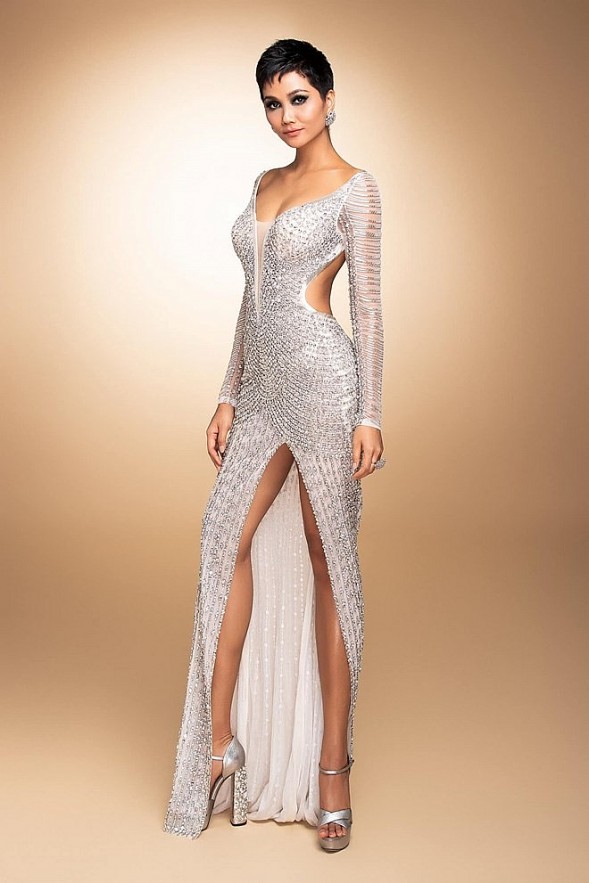 H'Hen Nie, Miss Universe Vietnam has won the world's Timeless Beauty of 2018 title, becoming the first Vietnamese to do so. Photo: MU
Miss Universe Vietnam Nguyen Tran Khanh Van was named among the Top 20 of Miss Grand Slam 2020./.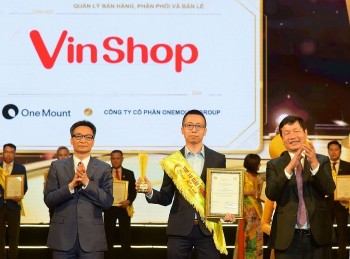 Viet's Home
The One Mount Group was recently been honored by Google as the industry's best practice in digitally transforming logistics and supply chains in 2021 at the Google Cloud Customer Award. This is also the only business in Southeast Asia to receive this award.