Vietnamese Beauty Khanh Van among Top 20 of Miss Grand Slam 2020
Vietnamese beauty Nguyen Tran Khanh Van has been named among the Top 20 of Miss Grand Slam 2020, as announced by Global Beauties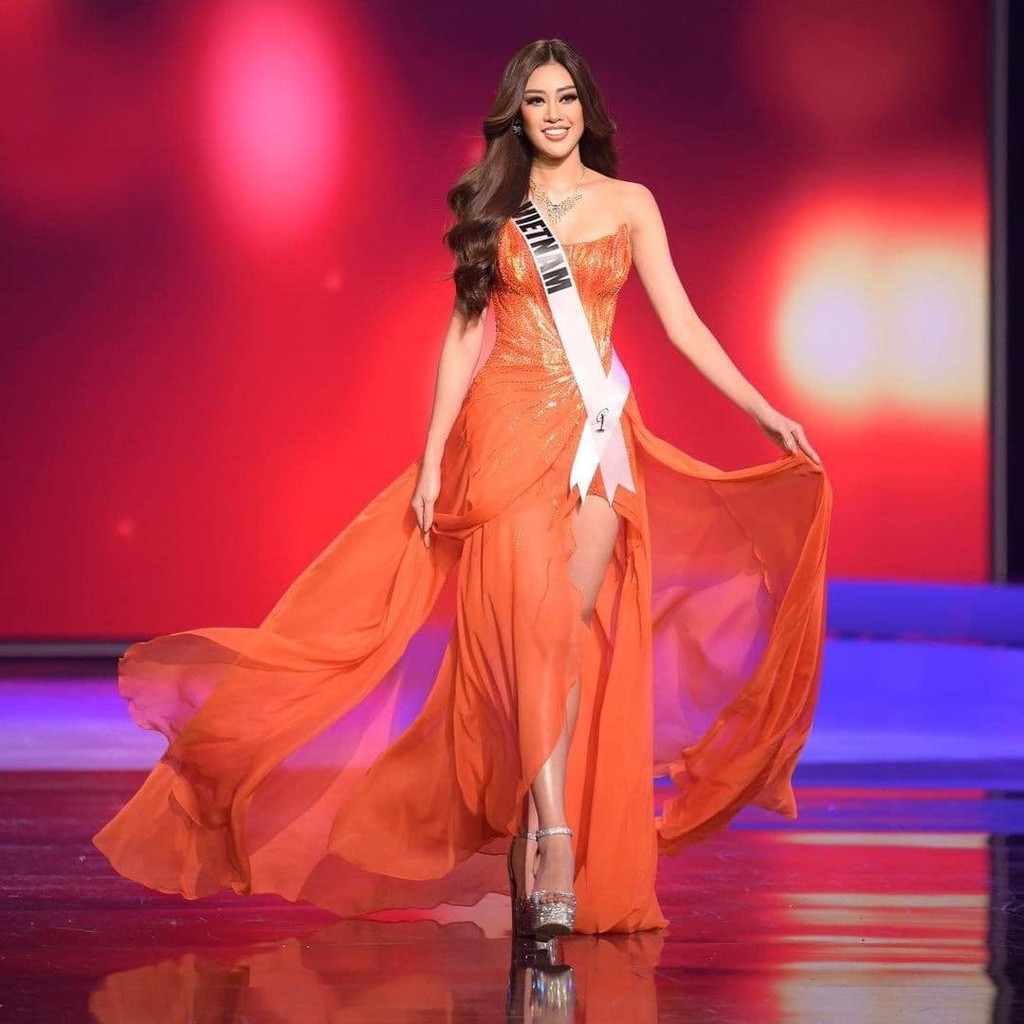 Vietnamese beauty Nguyen Tran Khanh Van. Photo: Thanh Nien
Global Beauties selects a number of outstanding contestants from the world's five leading beauty pageants of Miss World, Miss Universe, Miss International, Miss Grand International, and Miss Supranational for its annual prize, with the winner being given the Miss Grand Slam title.
This year judges chose beauties from both the Miss Universe and Miss Grand International pageants. The organising board on September 13 unveilled the leading 10 contestants, with Khanh Van, Miss Universe Vietnam 2019, shortlisted in the Top 20.
The other beauties named in the Top 20 included Andrea Meza, Miss Universe 2020, Janick Maceta, Miss Universe Peru 2020, and Lala Guedes, Miss Grand Brazil 2020.
Back in Miss Grand Slam 2018, Vietnamese beauty H'Hen Nie made the Top 10 finalists to mark the best ever achievement for Vietnamese beauty in the rankings.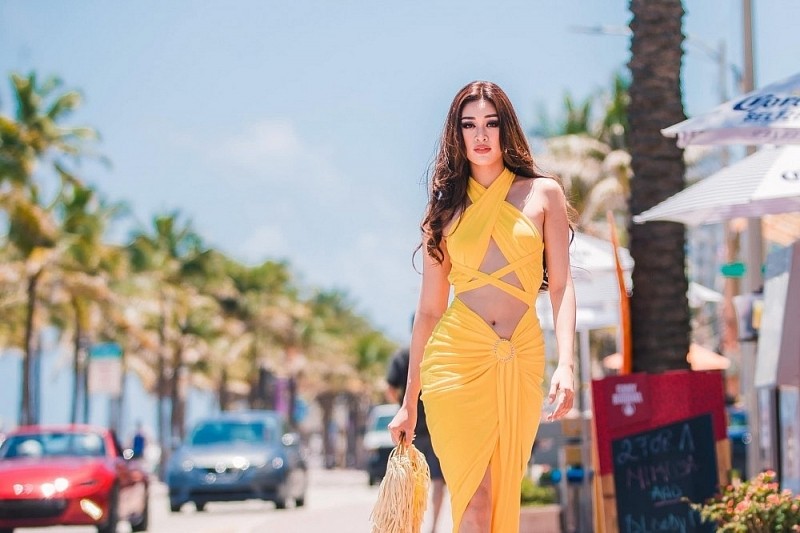 Photo: Bao Quoc Te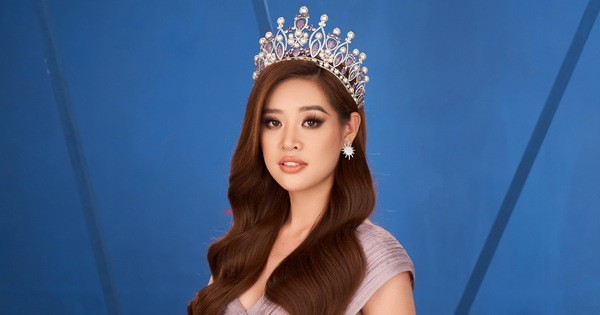 Photo: Tuoi Tre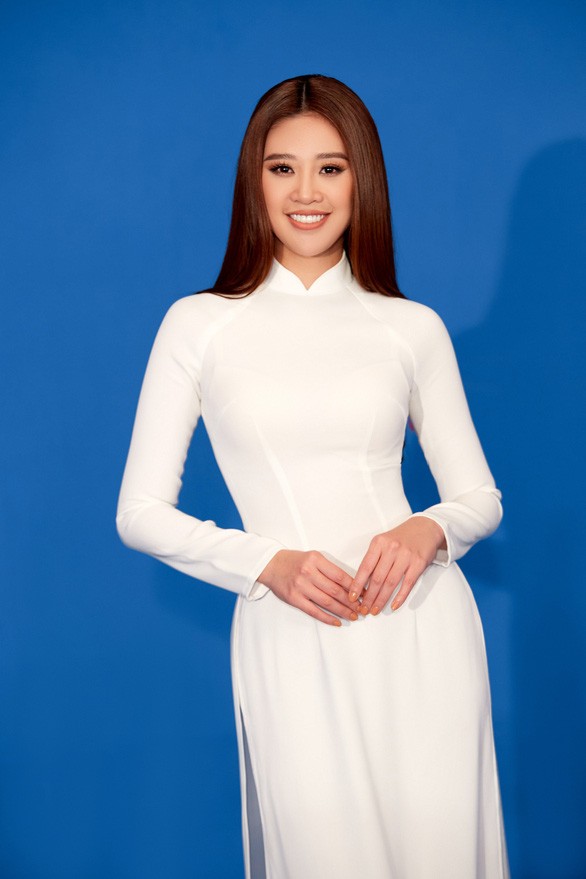 Khanh Van in Vietnam traditional Ao Dai. Photo courtesy of Nguyen Tran Khanh Van/ via Tuoi Tre
In the 69th Miss Universe 2020 held in the United States, Khanh Van was named in the Top 21 with the highest number of votes in the pageant's history.
Despite the heavy impact of the COVID-19 pandemic, she volunteered to take part in many charity activities, including presenting gifts to lottery sellers and poor labourers, and assisting with food supply to residents in lockdown areas.
At her performance in Miss Universe 2020, Van reportedly wowed judges with her cocoon-like costume.
The representative from Vietnam was the last of the 74 beauty contestants to catwalk at the traditional costume round on May 14. Van first hid in the cocoon as she walked towards the center stage and only showed up in white Ao Dai when the two hosts called out the name "Vietnam".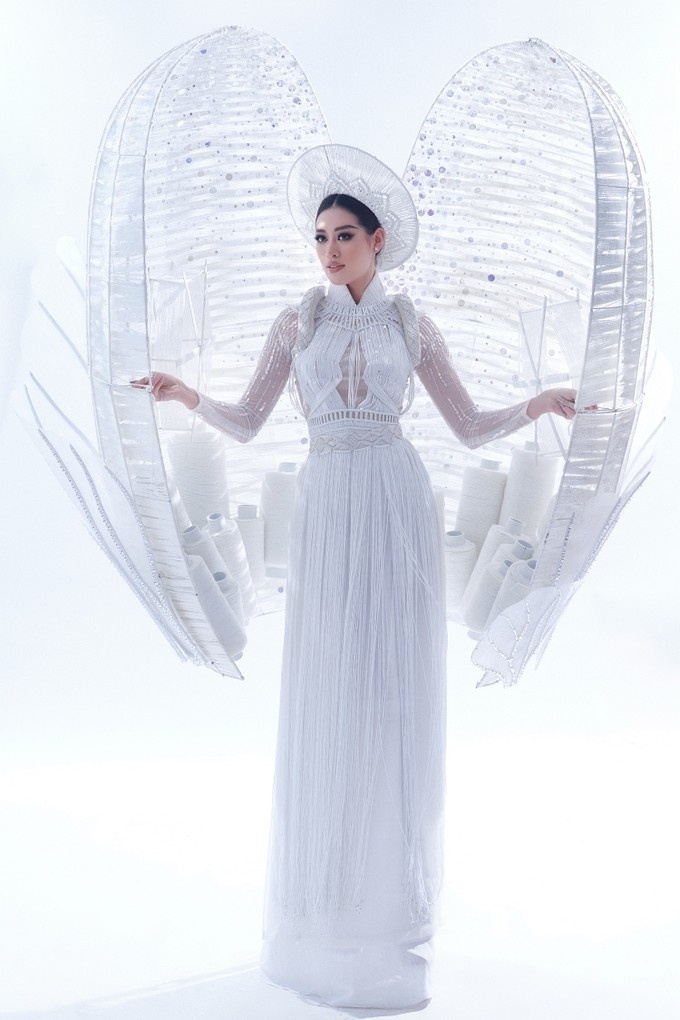 Khanh Van in Ken Em costume. Photo: VNE
The costume is called "Ken Em", which pays tribute to the silk industry and the patience of the Vietnamese people throughout their nation's history. The cocoon and the headband are 100% hand-knitted.
"I've always wanted to wear Ao Dai at the traditional costume contest. The dress has been my lucky star in many of Vietnam's beauty pageants. Hopefully, it will bring me luck this time," she said.
After the performance, Van finished 10 in the top 20 pageant chart shortlisted by judges.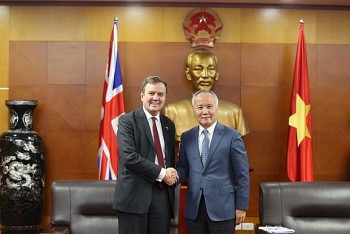 Economy
UK ready to boost CPTPP's economic firepower, said the Trade Minister on Vietnam visit