Vietnamese beauty wows judges with unique costume at Miss Universe, with video
Khanh Van sports a cocoon-like costume at 2020 Miss Universe.
(Video: Miss Universe)
The representative from Vietnam was the last of the 74 beauty contestants to catwalk at the traditional costume round on May 14. Van first hid in the cocoon as she walked towards the center stage and only showed up in white Ao Dai when the two hosts called out the name "Vietnam".
The costume is called "Ken Em", which pays tribute to the silk industry and the patience of the Vietnamese people throughout their nation's history. The cocoon and the headband are 100% hand-knitted.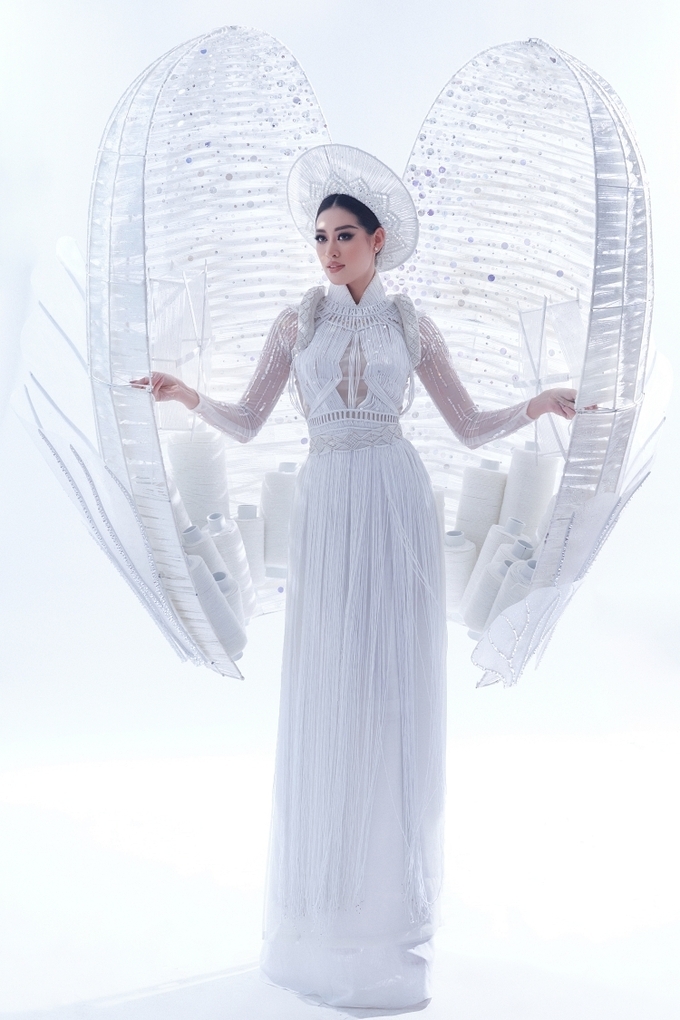 Khanh Van in "Ken Em" costume (Photo: VNE)
"I've always wanted to wear Ao Dai at the traditional costume contest. The dress has been my lucky star in many of Vietnam's beauty pageants. Hopefully, it will bring me luck this time," she said.
On her personal Facebook page, Khanh Van announced that she had a negative test for Covid-19 and was busy participating in activities before entering the semi-finals and final rounds. Khanh Van's roommate is Francisca Luhong James - the Malaysian contestant. Since coming to the US, Khanh Van's image has appeared several times on Miss Universe's Instagram Story.
After the performance, Van finished 10 in the top 20 pageant chart shortlisted by judges. The prestigious beauty pageant magazine Missosology also gives her rave reviews, predicting Van will enter the top 5. Meanwhile, Thai contestant Amanda Obdam stands a high chance of winning the title this year.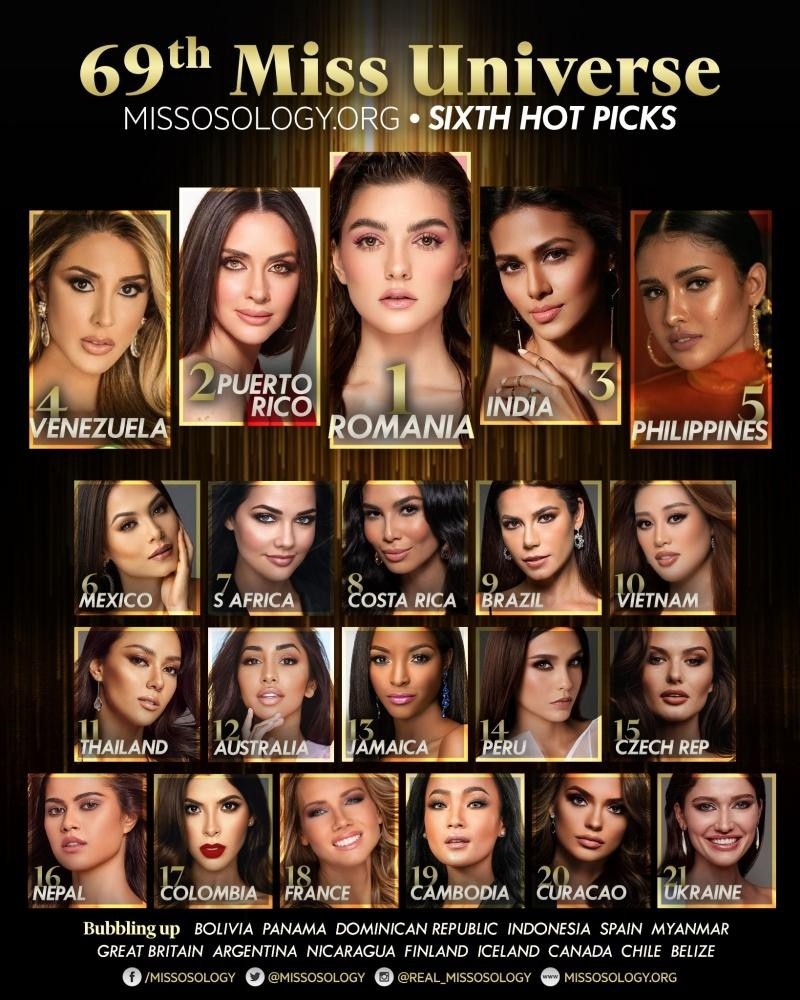 Van finishes 10th after the traditional costume performance (Photo: Miss Universe)
Obdam earlier complimented Van on her livestream on May 8. Obdam said: "She's so gorgeous and I absolutely love all of her outfits. I must say she has a great sense in fashion. Love, love the dress. She came down today and I saw her at lunch with her dress on and I just thought "Wow!". It really compliments her body and screams personality as well."
The dress she mentioned was a green gown with cut-out details at the hip and along the waist. Obdam also complimented Khanh Van's body and characteristics.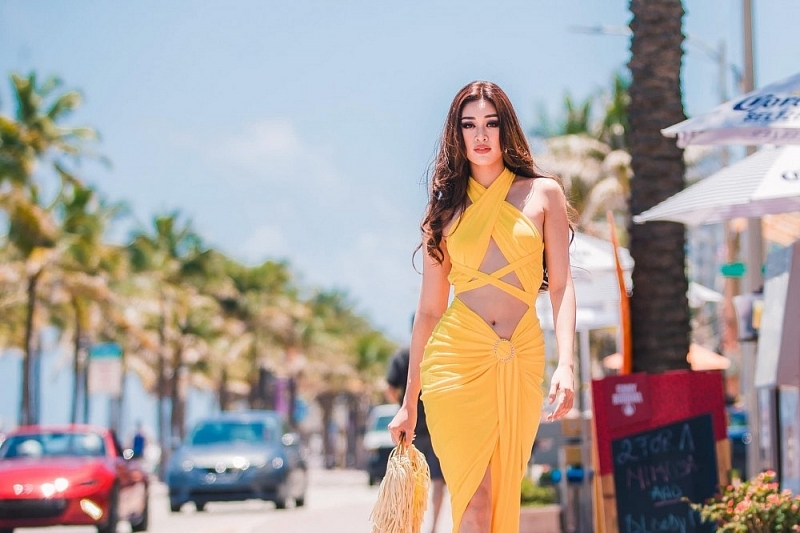 Miss Khanh Van (Photo: Bao Quoc Te)
Previous Vietnamese contestants at Miss Universe have left a lasting impression with their traditional costumes. At the 68th Miss Universe 2019, Hoang Thuy put on an outfit inspired by Vietnam's iconic street drink "Ca Phe Phin Sua Da" (Iced coffee with condensed milk).
Strings of glass beads attached to the jumpsuit symbolize the flow of Vietnamese coffee in the filter. The highlight of the unique outfit is the coffee filter and spoon.
"Filter coffee with condensed milk is a favorite drink of many international friends. I believe I will give my best performance with this costume at the Miss Universe contest," Thuy said.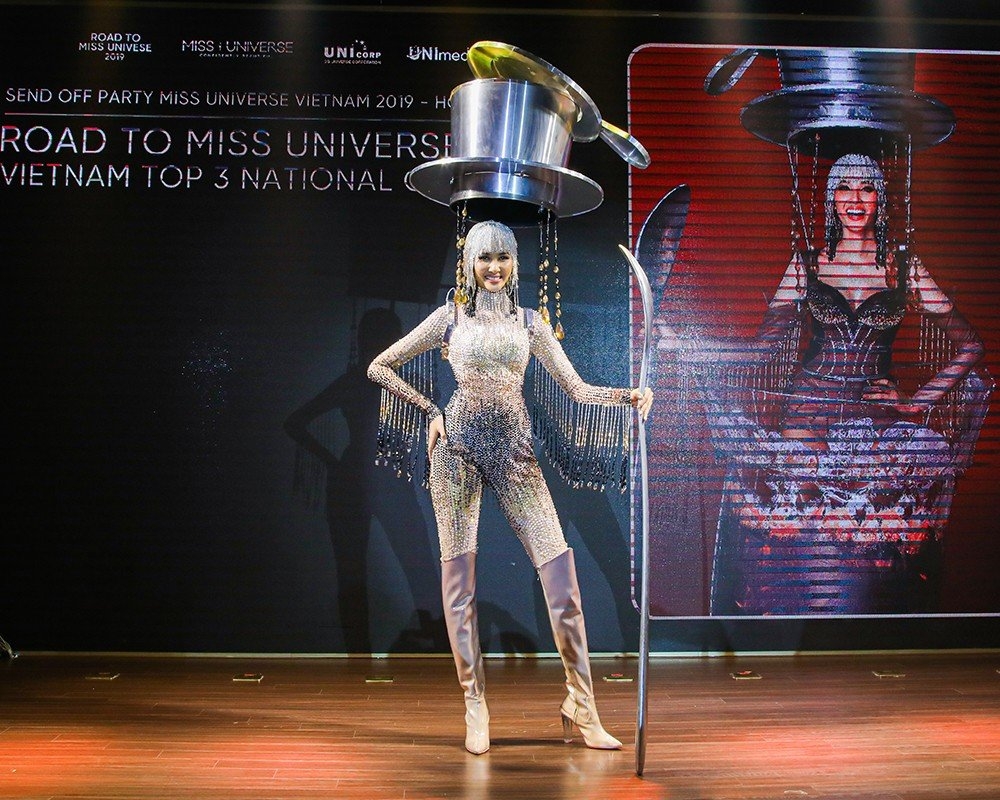 Miss Hoang Thuy (Photo: Nguoi Dua Tin)
In 2018, Vietnamese representative H'Hen Nie wore a banh mi (bread) national costume, which wowed the audience and helped her finish in the Top 5, the best result ever achieved by a Vietnamese contestant.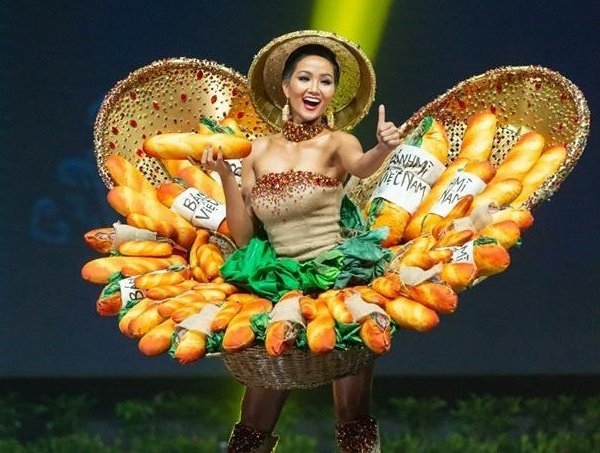 H'Hen Nie in Banh My costume (Photo: Nguoi Dua Tin)
The 69th Miss Universe 2020 final will be held at Seminole Hard Rock Hotel & Casino in Hollywood, Florida, the U.S. on May 16 evening. The 10-day pageant will feature 74 contestants from various countries in the world. Seven contestants had been crowned prior to the COVID-19 pandemic. However, due to the pandemic, numerous national pageants were postponed or canceled entirely, resulting in multiple former runners-up from previous national pageants being appointed for the 2020 edition, or casting processes being held instead.
Friendship
The project office of Zhishan Foundation Taiwan coordinated with the fund for children in north-central Nghe An province to award scholarships for students.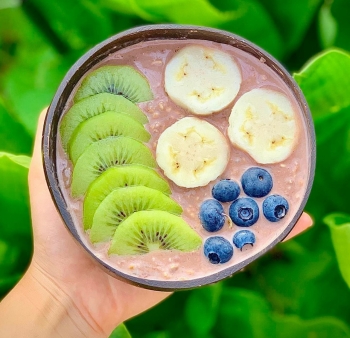 Handbook
Clean eating is not about eating clean or dirty food. It is about what benefical nutrition you consume. Check out 14 simple clean eating dishes to maintain your diet and fitness.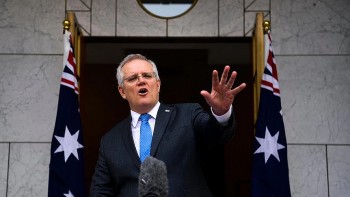 World
Scott John Morrison is an Australian politician serving as the 30th and current prime minister of Australia. He assumed office in August 2018 upon his election as leader of the Liberal Party.