Vietnamese Boxer Wins World Championship
On September 30th, boxer Tran Van Thao unleashed a "thunderbolt" punch to knock out Filipino fighter Prince Andrew Laurio right in the first round, winning the IBA World Championship.
Boxer Tran Van Thao knocked out Filipino opponent Prince Andrew Laurio in the first round with lightning strikes on the evening of September 30, lightning fast to win the IBA world bantamweight championship.
The match between boxer Tran Van Thao and Prince Andrew Laurio is part of the Trigger Promotion 3 event, taking place at Trigger Boxing Club (Tan Phu District, Ho Chi Minh City).
The match is scheduled to take place in 12 rounds, each round lasting 3 minutes. Before the match, Tran Van Thao was predicted to face many difficulties because this year's Prince Andrew Laurio was only 23 years old, ranked 78 in the world, and was rated 2 stars by Boxrec (the highest was 5 stars). Before the match with boxer Tran Van Thao, Laurio had 2 wins by knockout.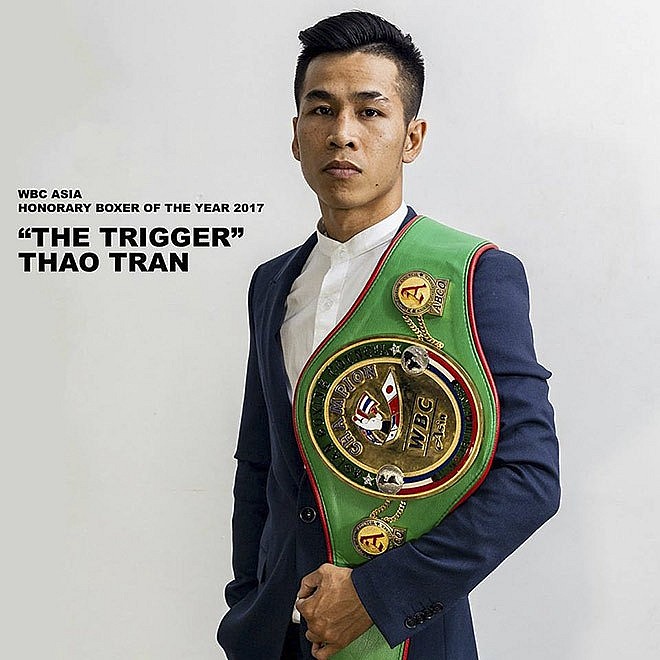 Photo: 24h.vn
Boxer Tran Van Thao entered the match cautiously, moving reasonably, keeping a good distance to launch accurate punches in the direction of the opponent. In the opposite corner, Prince Andrew Laurio also had some strong counter-attacks.
When the first half lasted for more than 2 minutes, boxer Tran Van Thao unleashed a powerful right-hand punch into Prince Andrew Laurio's face, causing the opponent to collapse to the floor.
Although Andrew Laurio struggled to get up, he could not stand after 10 counts from the referee. The referee immediately stopped the match and declared the victory by knock-out in favor of boxer Tran Van Thao.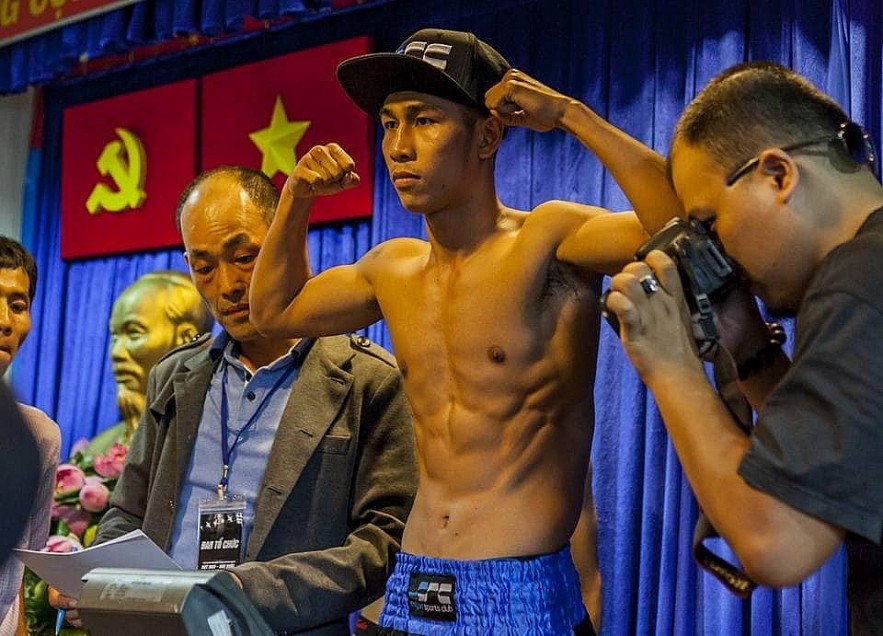 Photo: xahuan.vn
Tran Van Thao (born April 23, 1992), nicknamed The Trigger or The Trigger Thao Tran is a Vietnamese professional boxer. His field is professional boxing. He is currently competing in Asian boxing tournaments including World Boxing Council - WBC Asia, World Boxing Association - WBA Asia, and World Boxing Organization - WBO Asia.
Tran Van Thao is Vietnam's first professional boxer, and also the first Vietnamese athlete to win the WBC Asian Super flyweight championship.
Tran Van Thao recounted that, from a young age, he always liked to participate in martial arts activities, even brawls, and fights. In 2008, he was allowed to practice this sport by his brother, since then he has loved and been attached to this sport. Initially only with the intention of practicing to improve his health, but when he came into contact with martial arts, he quickly found his intense passion.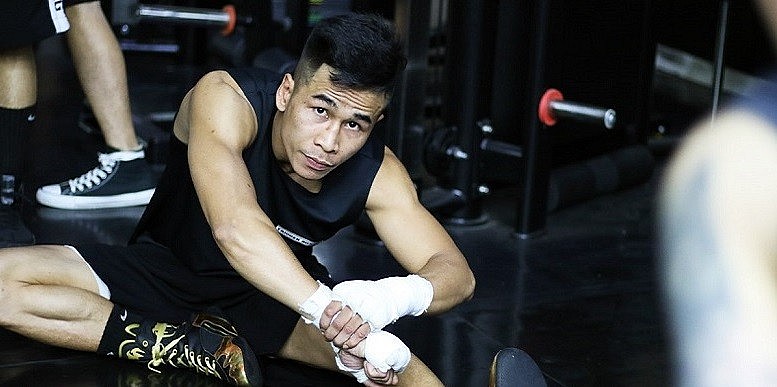 Photo: thethao.vn
For a long time, Vietnamese boxing has been an amateur field, without professional boxers. In 2015, Tran Van Thao practiced at Saigon Sports Club (SSC), one of the largest professional martial arts centers in Vietnam. He began to pursue the professional field and became the first professional boxer in Vietnam.
During his initial training from Ho Chi Minh City to the national team, Tran Van Thao participated in amateur boxing tournaments for many years. He won the National Amateur Boxing Championship in 2009, at the age of 17, then won this tournament a total of eight times in a row.
Photo: 24h.vn
After becoming the 2017 WBC Asian champion, Thao suffered an unfortunate injury in 2019 and had to take a break from playing for a while. However, in 1/2022 he came back strong and had a convincing knock-out victory over the Thai boxer.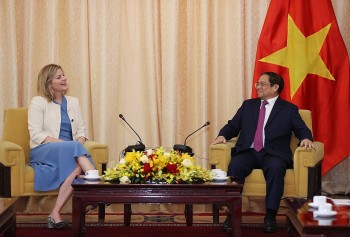 National
The Netherlands committed to cooperate with Vietnam, and together find innovative and sustainable solutions to accelerate green economy transformation.