Vietnamese Businesses Adapt to the 'New Normal'
More than 1,000 employees in Tan Hiep Phat factories have overcome 80 challenging days of living with the pandemic while still producing healthy drinks to serve customers' needs.
Tan Hiep Phat honers distinguished employees. (Photo: Kinh te va Du bao)
Corporate culture seen from Tan Hiep Phat's perspective
Vietnamese government held the second virtual meeting with domestic and foreign enterprises to find solutions to reconnect business activities in the pandemic context on Sept. 26.
The pandemic is a challenge to all businesses. Since the beginning of 2021, over 10,000 Vietnamese enterprises have stopped operating, waiting for dissolution or bankruptcy. If the pandemic is not controlled soon, the figure could reach 150,000. Earlier, four big associations including AmCham Vietnam, the US-ASEAN Business Council, EuroCham, and KoCham together asked the Prime Minister to have urgent solutions to boost the economy, otherwise, businesses would suffer more pressure some might have to move their production to other countries.
Ngoc Bich Tran, Tan Hiep Phat's Deputy CEO shared the company's keys to overcoming hardship. Tan Hiep Phat was established in 1994. After years of ups and downs, the group has defined its development goals. 16 years ago, the group founder, Dr. Tran Qui Thanh wrote down 7 core values expressing his belief, will, and desire toward the group. Since then, the director board has been constantly working to apply those values ​​into Tan Hiep Phat culture.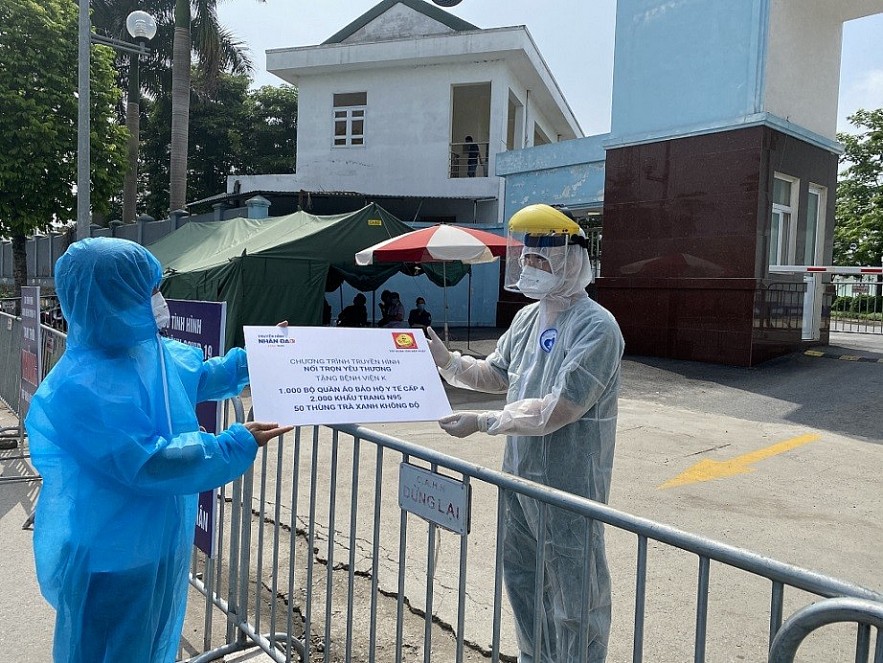 Tan Hiep Phat people care for others. (Photo: Kinh te va Du bao)
In the normal state, corporate culture is a component leading to development. In the pandemic, it can be easily evaluated. Ngoc Bich said and said Tan Hiep Phat's7 core values, especially the "nothing is impossible" motto had connected thousands of employees, promoted the desire to maintain production ìn lockdown context.
"We are not confused when Ho Chi Minh City, Binh Duong, and some neighboring provinces were locked down. All group leaders met and asked the employees whether they want to maintain or suspend production. It was surprising that more than 1,000 employees expressed the will and determination to maintain production. All of them were aware that Tan Hiep Phat people worked not only for themselves but also for their families and society", said Ngoc Bich Tran.
From the determination of more than 1,000 employees, the leaders embarked on finding solutions to implement the "three at place" model, continuously improve their solutions so that the company would operate stably, product lines and supply chains would be maintained.
Business culture should not be meaningless slogans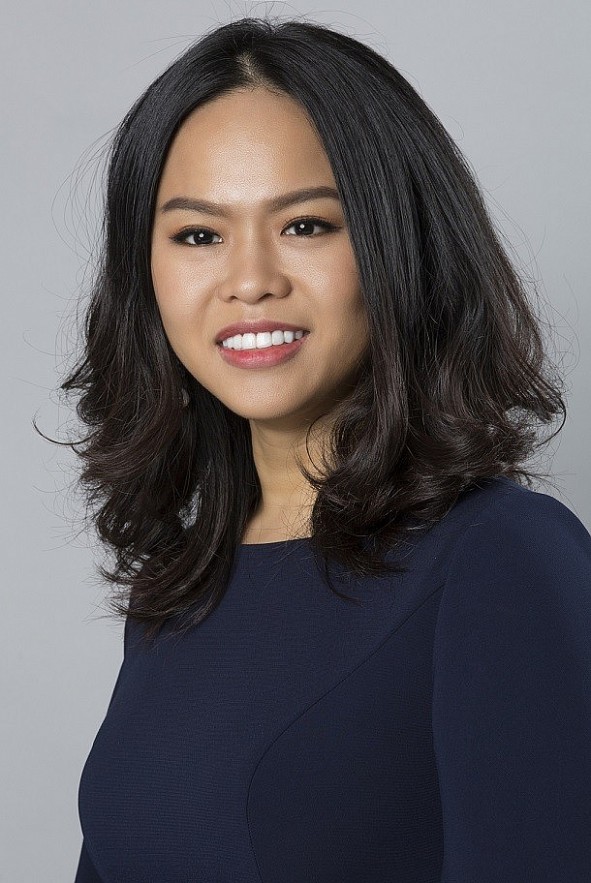 Ngoc Bich Tran, Tan Hiep Phat's Deputy CEO (Photo: Kinh te va Du bao)
Having worked in many enterprises, business expert Thoa Pham said what Tan Hiep Phat did was different. The group could build a corporate culture of true value, which is clearly proved in the pandemic. "This is what businesses need to learn if they want to rebuild from the root of the corporate culture to the aspiration of sustainable development," Thoa Pham said.
To make core values not just meaningless words, Tan Hiep Phat has turned its core value into practical behaviors that help the group's personnel to reflect on. For example, to implement the value of "satisfying customers", Tan Hiep Phat people must actively listen to and solve the needs of customers, partners, suppliers, stakeholders. Tan Hiep Phat people must provide breakthrough and competitive solutions and do their best for the benefit of customers.
Each core value is shaped by such specific behaviors to help employees understand and apply in their work. To create general culture for a big corporation, evaluation and encouragement regimes are indispensable. "Leaders first need to set examples of practicing corporate culture, always listen and understand the efforts of employees, so that their efforts are recognized and supported," said Tan Hiep Phat Group Deputy CEO.
According to Ngoc Bich Tran, from an organizational perspective, corporate culture is only fully expressed when challenged by incidents. After 80 days of implementing the "three at place" model, organizing workflow for more than 1,000 employees is a special success of Tan Hiep Phat. When more challenges may lie ahead, leaders must be aware that their role is to find solutions, take the lead, and create value for the group.
"In business, leaders must focus on building cultural values, which is indispensable to connect individuals to create one joint source of strength to together conquer goals", said Ngoc Bich Tran.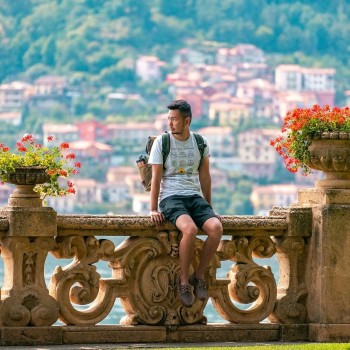 Travel
If you have the opportunity to visit Hoi An at the end of the year, these are some of the best recommendations for fun activities you can do from Peter R – a Thai travel blogger.