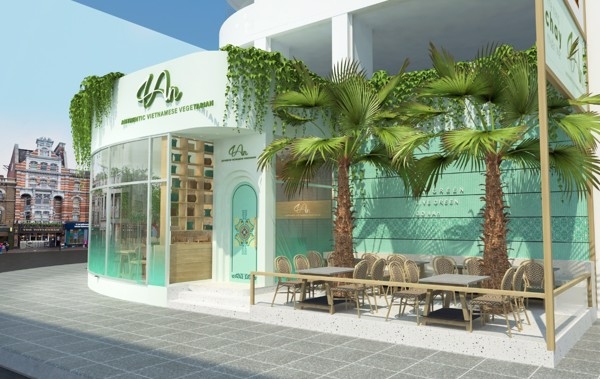 4An vegetarian restaurant
"Virtual kitchen" delivery
An authentic Vietnamese vegetarian restaurant chain, from late March, closed two restaurants following the government directive on business restriction to curb the spread of coronavirus pandemic.
While many other food & beverage stores had to shut down due to the effect of the pandemic, the owners of the one-year catering chain have turned to an online model.
Over the last three months, Nguyen Thanh Thieu An, 4An's co-founder has set up a "virtual kitchen" plan to be launched this June.
"We have considered what kinds of meals are suitable for online services and how to keep the quality just as good as the ones served on-site," An said.
In the normal period, the portfolio of turnover from the offline and offline segments is 80% - 20%, respectively. In the disease period, turnover from the online segment is partially offsetting losses from the offline segment, according to An. "In such a tough time, we still keep the safety and the jobs for our employees as our priorities and will overcome the increasing," according to Hanoitimes.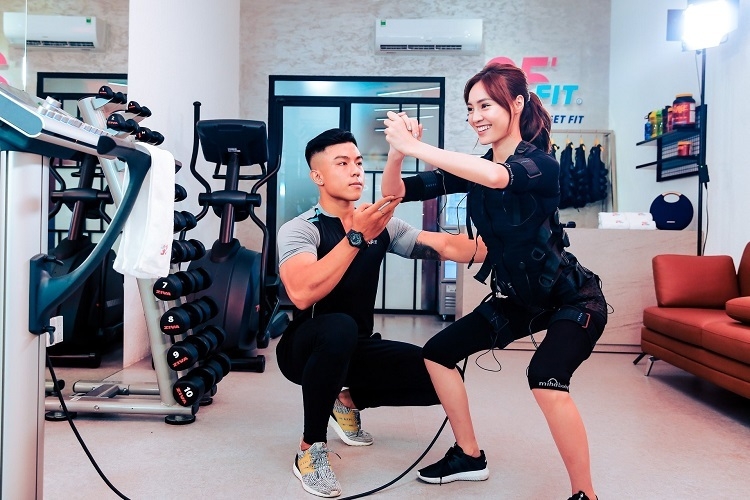 Trainee at 25 Fit
Fitness at home
The founders of 25 FIT JSC, a Ho Chi Minh City-based fitness company established in last July, also have prepared a plan to respond the government order on restricting outdoor activities and gatherings of local residents since mid-March.
For a 25-minute fitness session which combines a personal trainer and advanced Electro Muscle Stimulation (EMS) technology at studio, 25 FIT has built a "25 FIT at Home" model and launched it after one week of preparation.
Thirty percent of the total 400 active members subscribe to the "25 FIT at Home" program, as the number of customers registering for the free trial program has increased during the weeks from late March through early April.
Its revenue in March only reached VND1.1 billion (US$ 46,770). Targeting the mid-to high-income people, the fitness model with advanced technology is expected to expand when the demand for the service increases in the business community, reported by Hanoitimes.
Business winners
According to a report by Infocus Mekong Research in late February, the big winners in 2020 will be businesses in online shopping, delivery services, packaged foods, among others as consumers spend more time at home and less time in public places.
As consumers abstain from outdoor activities, online services are expected to continue growing and draw new customers. Of these services, some Vietnamese startups have also promptly adapted to the business restriction period.
4An is an eco-friendly vegetarian restaurant chain, serving vegan Vietnamese products. 4An believe daily food choices, backgrounds and cooking practices have a direct impact on not only the health of customers, but also the community and the surrounding environment. With the desire to bring a green concept, 4An is a place for people to share and sympathize with good and meaningful ideas.
25 FIT is a training model that has solved most of these limitations of traditional gym. 25 FIT is a collective model applied EMS technology. People do not need to carry things, it only takes 5 minutes to prepare, 20 minutes to train. Trainees can burn up to 1200 calories. Thus, with 1 month of training at 25 FIT, the practitioner will achieve the effect equivalent to 4 months of training at a regular gym, according to Dantri.
Candy Lee