Vietnamese community in Macau extends help to needy countrymen
The Association of Vietnamese in Macau has so far handed out over 200 presents to Vietnamese Macau in need, including unemployed or ill individuals, pregnant women, and women with children.
The Association of Vietnamese in Macau presenting 200 gifts to needy Vietnamese people in Macau (Photo: Thoi Dai)
A large number of Vietnamese nationals in Macau have their lives and income disrupted by the novel pandemic. The Association has raised fund to help those pandemic-striken people to overcome the difficult time. Charity gifts include rice, eggs, confectionery, soft drinks, instant noodles.
The Association of Vietnamese in Macau is also calling for more Vietnamese donors to join hands in its fund-raising program. It has earlier deducted nearly VND 6 million (US $260,19) from the fund to support the authorities and people in Hai Duong Province – the current biggest COVID-19 hotspot in Vietnam.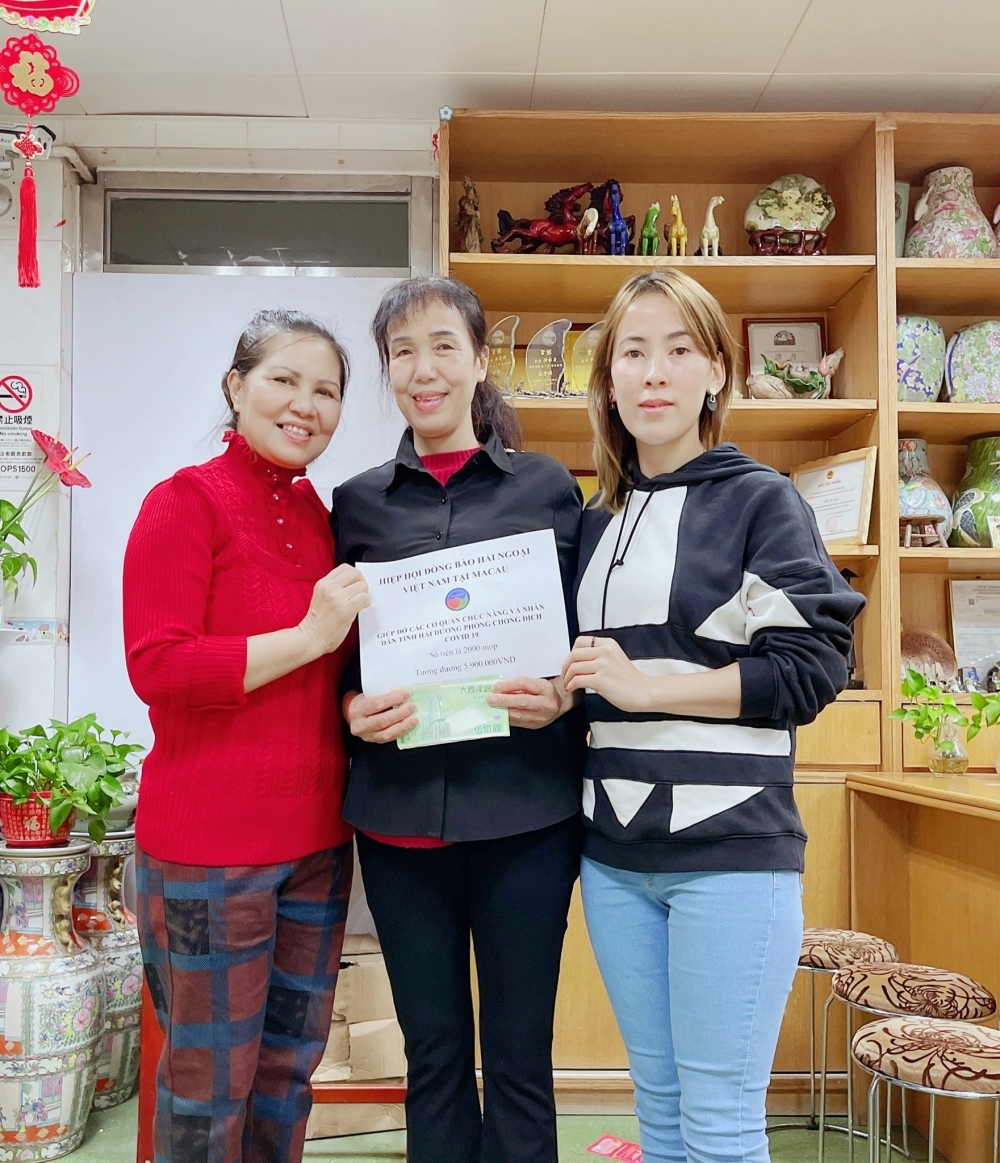 The Association donates some US $260 to Hai Duong province (Photo: Thoi Dai)
Living in a foreign country during pandemic time has never been an easy thing for many overseas Vietnamese. Given the limited interntional flights, many were stuck and couldn't repatriate to their wish, especially in a couple of the past few weeks during Tet (Lunar New Year). Instead, they have tried different ways to welcome the occasion in the most traditional manners. From a distant country, Vietnamese families managed to find Asian ingredients to cook Vietnamese traditional dishes. Peach blossoms, kumquat trees, jams, lucky money are also presented.
The Vietnamese Embassy in various countries have organized a Tet get-together for the Vietnamese communities, however, on a smaller scale than last year with few or no musical peformance. The warm Tet atmosphere brings the overseas nationals a sense of nostalgia and patriotism.