Vietnamese Culture Spotlighted in Asia Festival in Morocco
People residing in Rabat attended to get the taste of Asia, including Vietnam, through various activities including the exhibition displaying handicrafts and traditional costumes of each country.
The 5th edition of the Moroccan-Asian Intercultural Encounter (MASIAN), organized by the AL KHAYZOURANE association in partnership with the Mohammed V University of Rabat and the Rabat Faculty of Sciences, took place in Rabat.
The festival is to foster friendship and solidarity among Asian countries, as well as between Romania and these participating countries. It offers the chance for Romanian people to gain a better understanding of the unique and diverse cultures of Asian countries.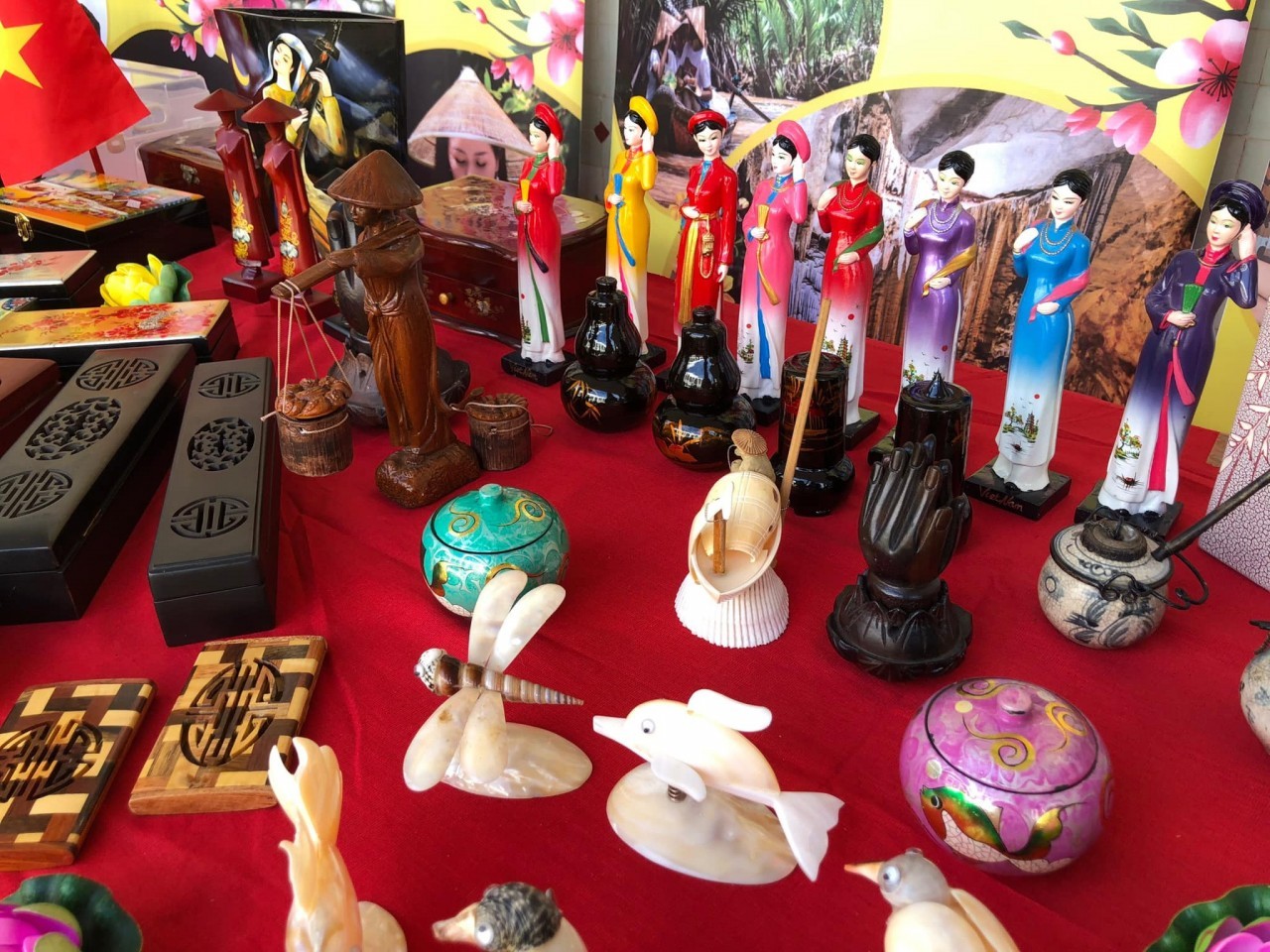 The Vietnamese Embassy in Morocco displays Vietnamese handicraft products.
The opening of the event was marked by a series of conferences, workshops, artistic performances, and interactive discussions.
Participants were also allowed to taste some Asian delicacies. During the festival, visitors were shown books, photos, and products about participating countries.
The event encouraged interaction between Moroccan culture and that of the participating Asian countries, including China, the Republic of Korea, India, Indonesia, Japan, and Vietnam, with the embassies of these countries being partners in this edition.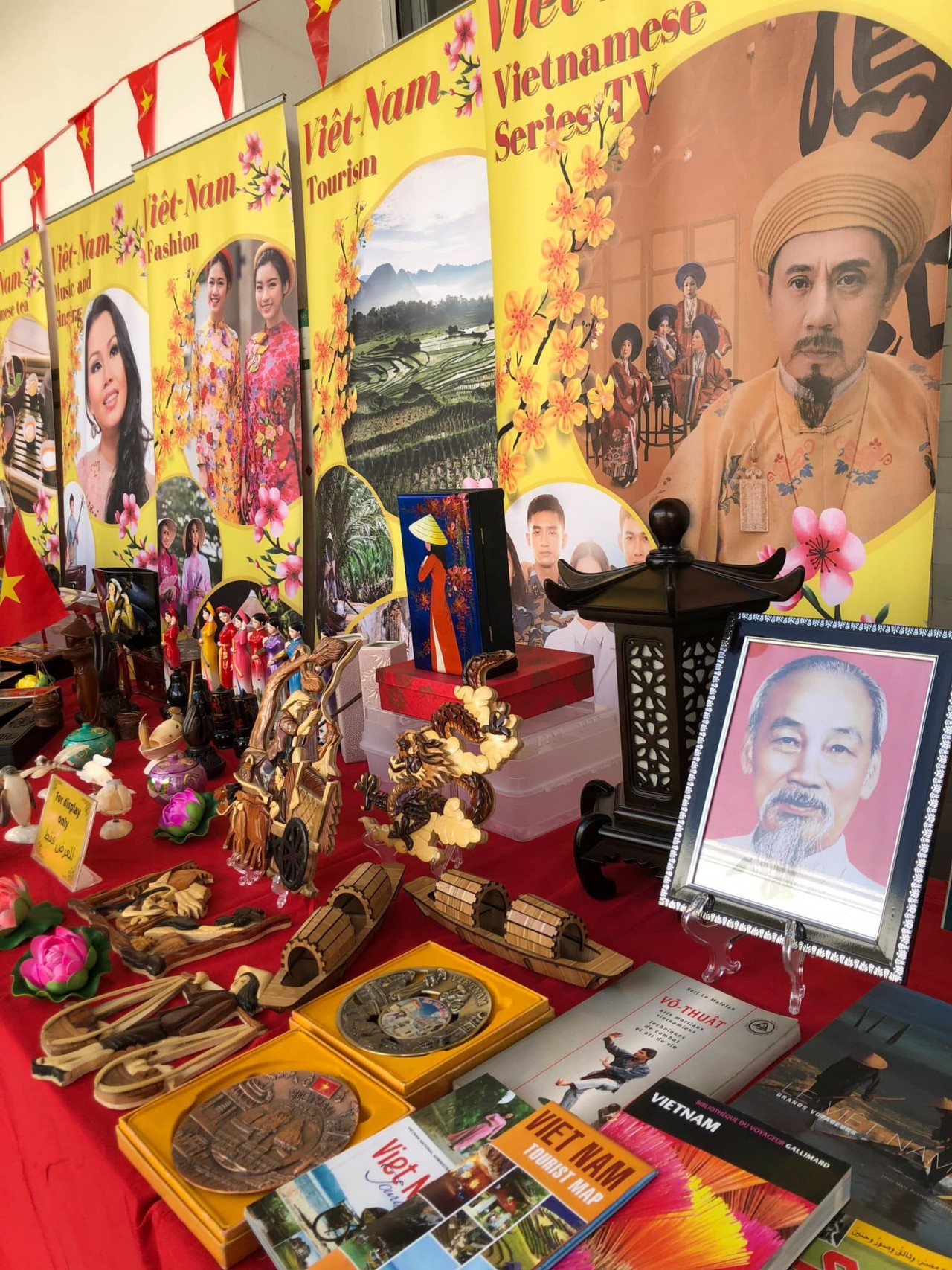 The Vietnamese Embassy actively participates in such events. This is an opportunity to promote the image, country, and people of Vietnam to Moroccan friends, thereby increasing mutual understanding of culture and people.
The Vietnamese Embassy in Morocco brought a display of cultural products, tourism publications, videos introducing the country and people of Vietnam, folk games, and a special performance program.
Vietnam's cultural space has attracted a large number of visitors to visit and admire. Games such as Ô ăn quan (literally Mandarin Square Capturing), and teaching how to use chopsticks to pick up cashews were liked by Moroccans.
The Vietnamese booth, showcasing nón lá (conical hats), paper fans, ao dai-trying, and photographs and paintings of the country's landscape and culture, attracted plenty of visitors, especially youngsters.
Especially at the art exchange program, a dance performance based on the song "Seeing Love" by Vietnamese students in Morocco stirred up the 800-person auditorium of Rabat Faculty of Sciences.
Through this event, many Moroccans and international friends know and understand more about Vietnam, and it is an opportunity to encourage more tourists to visit Vietnam.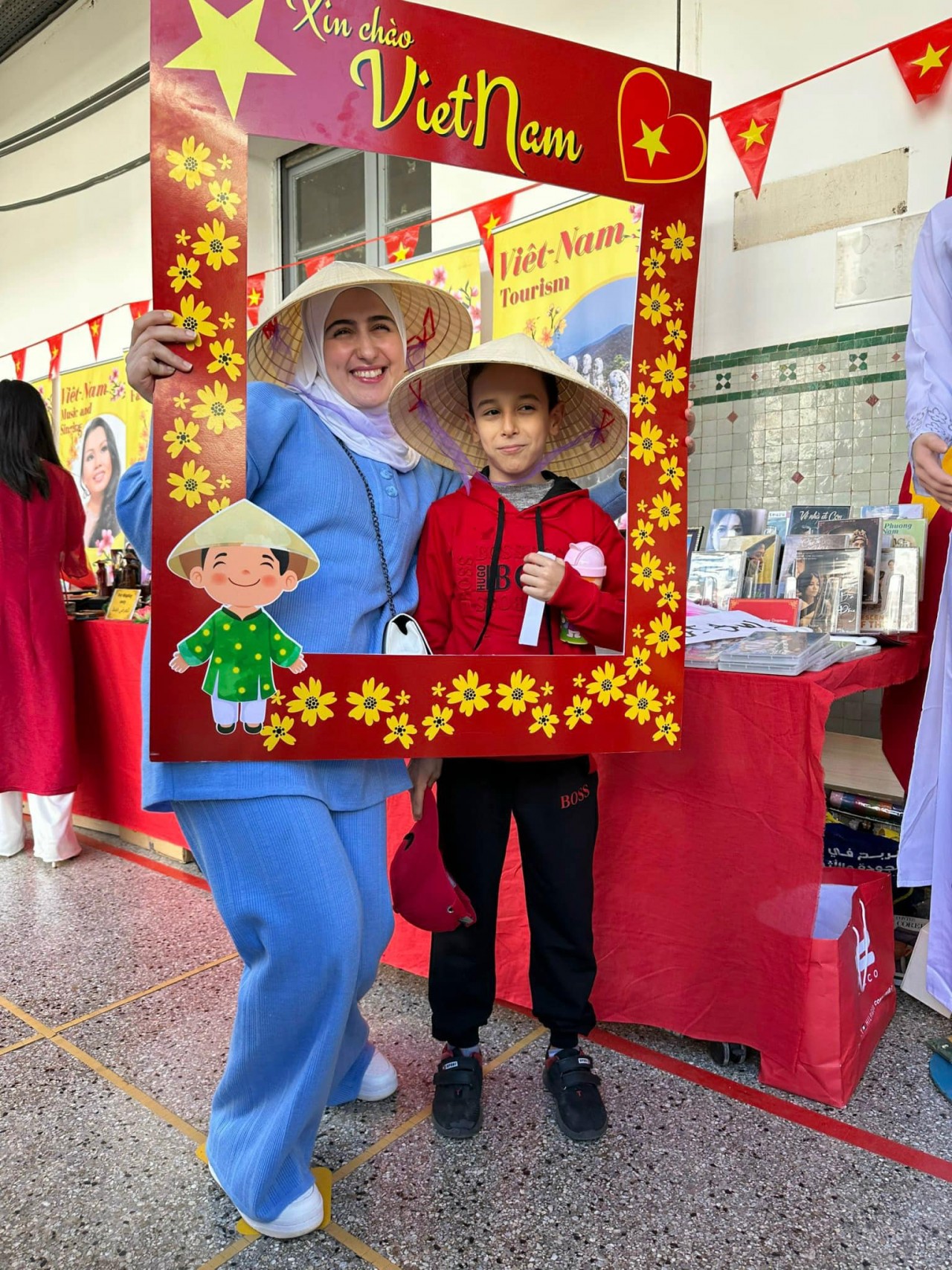 Take photos with Vietnamese conical hats.