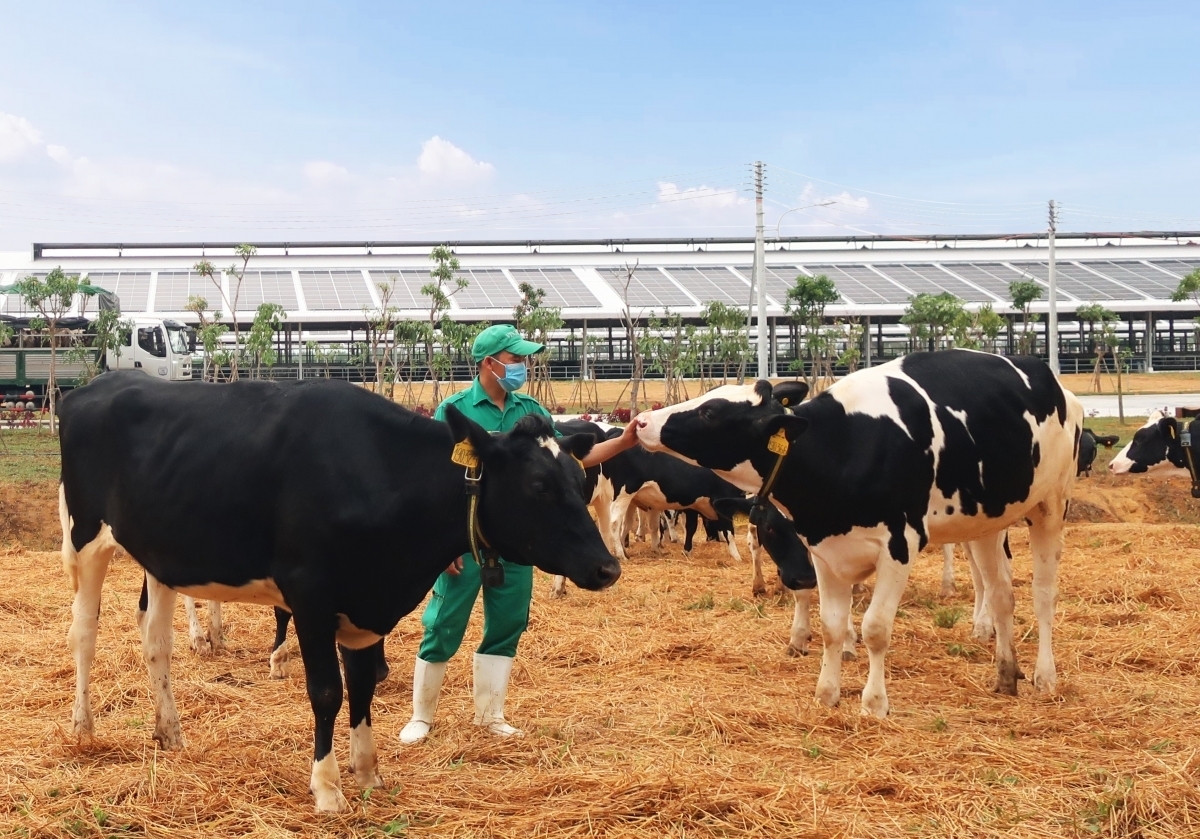 Vinamilk has successfully imported over 2,100 dairy cows from the US. Photo: VOV
Vinamilk splashed out approximately VND700 billion, equivalent to US$30.1 million, on the high-tech farm which spans a total area of 100ha in Quang Ngai, according to VOV.
The herd consists of over 2,100 cows, all of which are purebred dairy cows from Holstein Friesian (HF) and are registered with the American Dairy Association.
Photo: VOV
According to Vinamilk's partners based in the US, this is a healthy breed that is capable of comfortably adapting to the climate conditions in Vietnam and producing an average milk yield of over 11,000 liters per head each year.
The arrival of the dairy cows to the farm must comply with the requirements set for disease prevention and sanitary conditions for animal quarantine facilities.
The import of additional HF purebred cows will also help to increase the herd size in the Vinamilk Quang Ngai Farm to 4,000 cows, which are expected to provide a total of 20 million liters of milk annually.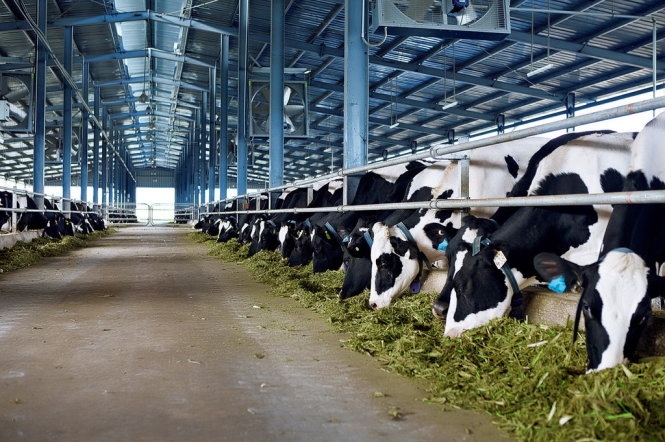 This is a good breed capable of adjusting to the climate conditions in Vietnam and producing an average annual milk yield of over 11,000 liters per head. Photo: Tất Thọ Land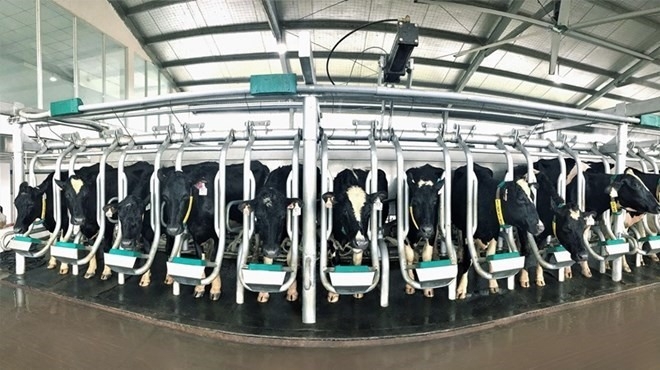 Photo: Vietnam News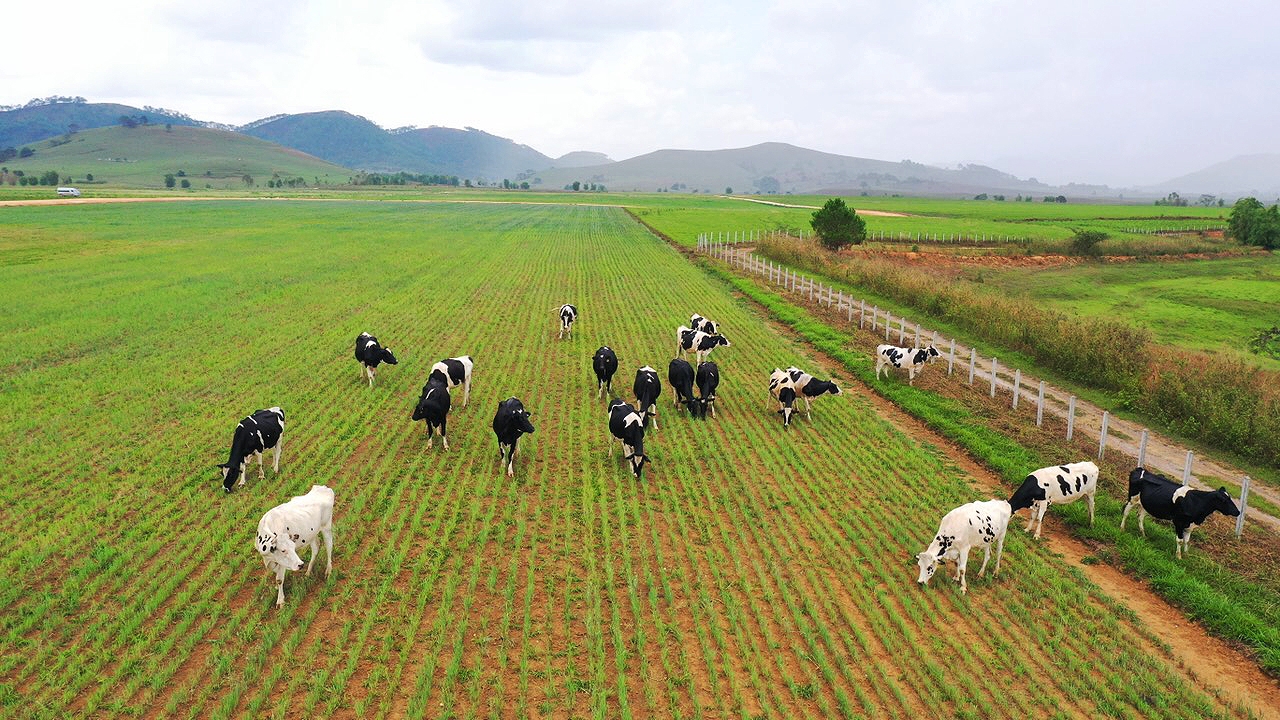 Vinamilk's dairy resort complex in Laos. Photo: People's Army Newspaper Online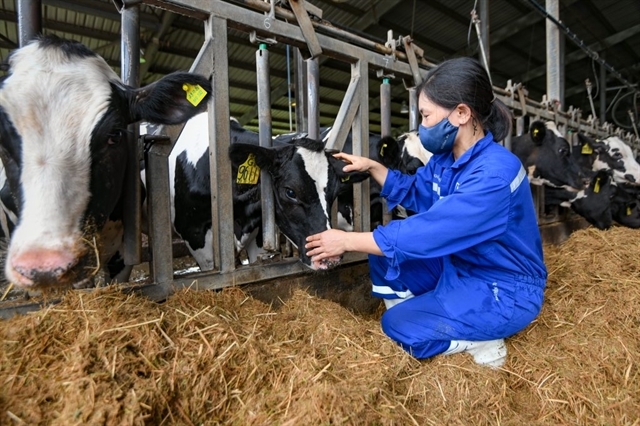 A Vinamilk's worker is feeding the cow herd. Photo: TienPhong News
This year Vinamilk plans to import 3,000 more high-yielding dairy cows to increase the number of herds for farms in Moc Chau (northern Vietnam) and Laos.
The Vietnam Dairy Products Joint Stock Company (Vinamilk) debuted the Lao – Jagro Development Xiengkhouang Co., Ltd (Lao – Jagro) and started construction of the first stage of an organic milch cow farming resort complex in the Lao province of Xiengkhouang on May 24, 2019

Built at a total cost of 500 million USD, the complex sprawls over 20,000ha with 100,000 milch cows. The first stage costs 120 million USD, will use advanced technology and meet European, American and Japanese organic standards, VNE reported.
Liz