Vinamilk introduces its 'fresh milk with bird's nest' to Singapore market
Vinamilk's "fresh milk with bird's nest" has recently become the latest high-end product of the company to make its debut in the Singapore competitive market.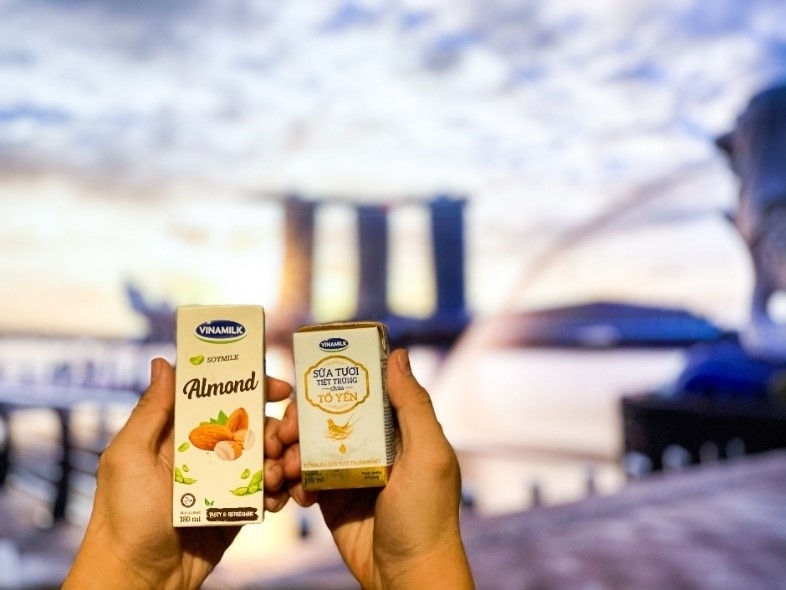 The products have elegant packaging
Breakthrough potential in Singapore
Singaporean partner highly evaluates Vinamilk's fresh milk with bird's nest (FMBN) for its one-of-its-kind position in the market. The special harmony between fresh milk and bird's nest which brings great flavor and nutrition values is one strong competitiveness of the product.
Mr. Ivan Tan - Representative of Product Distribution Company in Singapore said Singaporeans had high living standards and were willing to pay for healthy products. Particularly during the pandemic time, local people are moving towards a healthier lifestyle and consumption of imported products.
"Still, their requirements stay high. However, we are pretty confident in a successful introduction of fresh milk with bird's nest in Singaporean consumers. The product also has an elegant packaging, making it a thoughtful gift", Ivan was quoted as saying.
FMBN, first introduced in Vietnam last year, has been showered with positive feedbacks from Vietnamese consumers. Its health benefits have been proven. FMBN is rich in vitamins, particularly vitamin K2 which does wonder for the bone system of all ages. Vitamin A, D3, and Selen, on the other hand, are great immunity boosters for the body, which is really important during seasonal transition or epidemic time.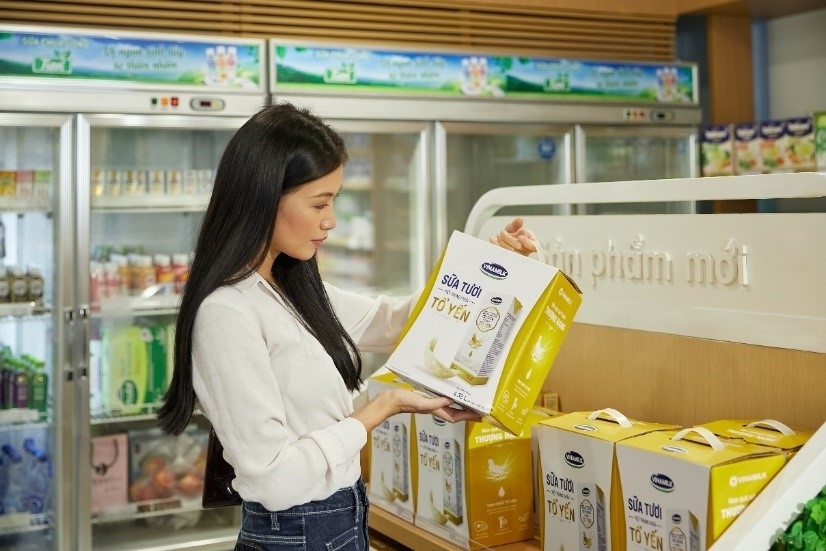 Vinamilk's fresh milk with bird's nest contains high nutrition values
Conquering the high-requirement market by targeting high-end segment
Singapore market is touted as a top high-requirement market in Southeast Asia, with strict product standards and regulations, as well as consumers' high taste and demands. Vinamilk has proved its competitive capacity as it has earlier successfully exported four products into the market, namely Vinamilk Organic Gold and three others with walnuts, almonds and red beans.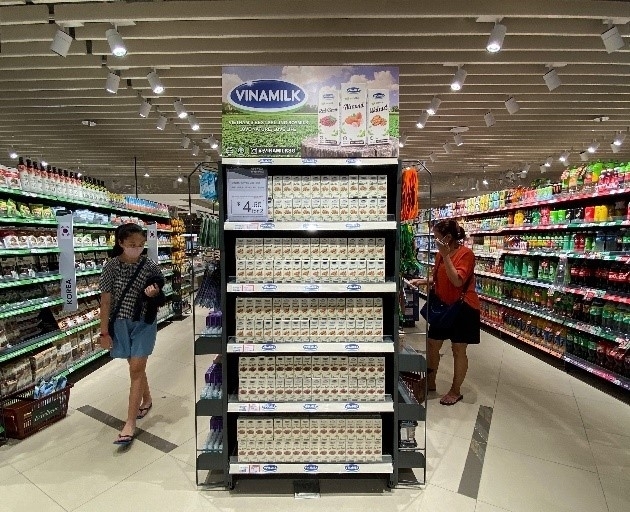 The product has been introduced to Singapore since 2020
Along with bricks-and-mortar selling platforms like convenient stores, supermarkets, Vinamilk's products are also advertised and purchased on online platforms, which suits the growing online shopping demands of Singaporeans, especially during the social distancing time.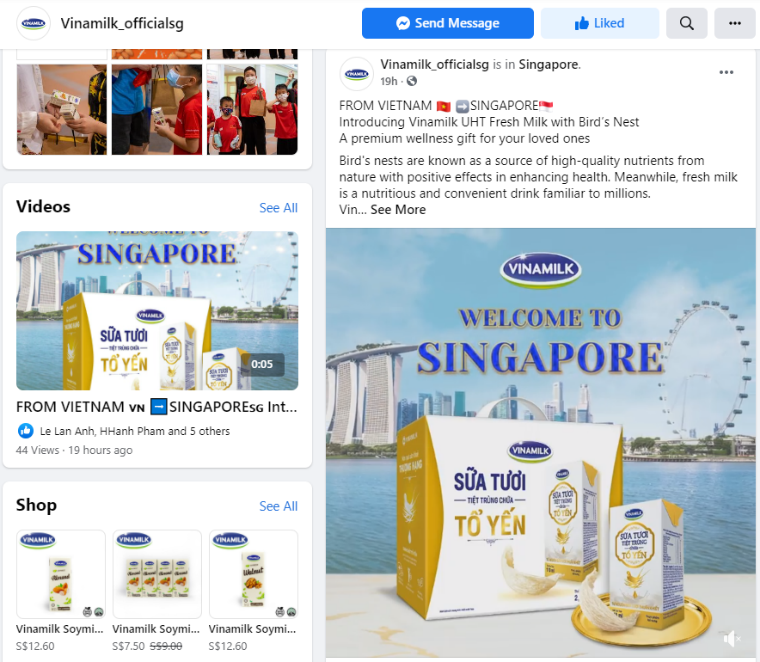 The product is sold on online platform
Singapore is the first foreign importer of Vinamilk's FMBN, which targets the high-end segment of the market.
"The fresh milk with bird's nest was researched and developed with many outstanding benefits. The highlight of the product is the combination of fresh milk and nutritious swallow nest. Bird's nest is already quite familiar and favored among Asian consumers for its health benefits. This is surely a strong advantage of the FBMN in the high-end segment of the Singapore market", Mr. Vo Trung Hieu, Vinamilk International Sales Director, said.
The outstanding features coupled with experience in the market and good partners are three key factors leading Vinamilk to the right path for development in Singapore. This will also be an open door for Vinamilk to expand its high-end product lines to other ASEAN countries.
Vinamilk's products, first exported in 1997, are now available in 57 countries and territories, including all 11 ASEAN countries. Total export turnover so far has reached USD 2.4 billion. In 2020 alone, its export revenue still reached VND 5,561 billion despite the COVID-19 struggles. With year-on-year revenue growth of 7.4 percent, Vinamilk's exports in 2020 have left considerable marks during COVID-19 time, positively contributing to the country's dairy industry.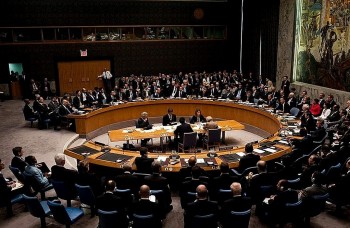 Friendship
The "International Day of Women in Diplomacy" is recently adopted by the United Nations (UN), which is to be celebrated every year on June 24. UN General Assembly Abdulla Shahid said that the resolution opened the door to discuss the challenges of women in diplomacy face, to celebrate women in diplomacy and to inspire the next generation.