Vietnamese engineers develop software to monitor people in quarantine
Developed over three months, the software can help quarantine controllers monitor the locations and body temperatures of people in quarantine zones in real-time
A piece of software called StayHome 14 has been developed by engineers at TMA Solutions, a privately owned Vietnamese software outsourcing company headquartered in the Quang Trung software park in Ho Chi Minh City, at a localization rate of 100%.
Medical authorities can monitor the health conditions and locations of people isolated at home, in quarantine zones or hospitals in real-time by combining StayHome 14 with wristbands attached with temperature sensors and GPS.
When the temperatures of the monitored people exceed the pre-determined values or if people under monitoring leave their designated quarantine areas, StayHome 14 will alert quarantine controllers. The software displays the quarantined people's body temperature and location history for follow-up.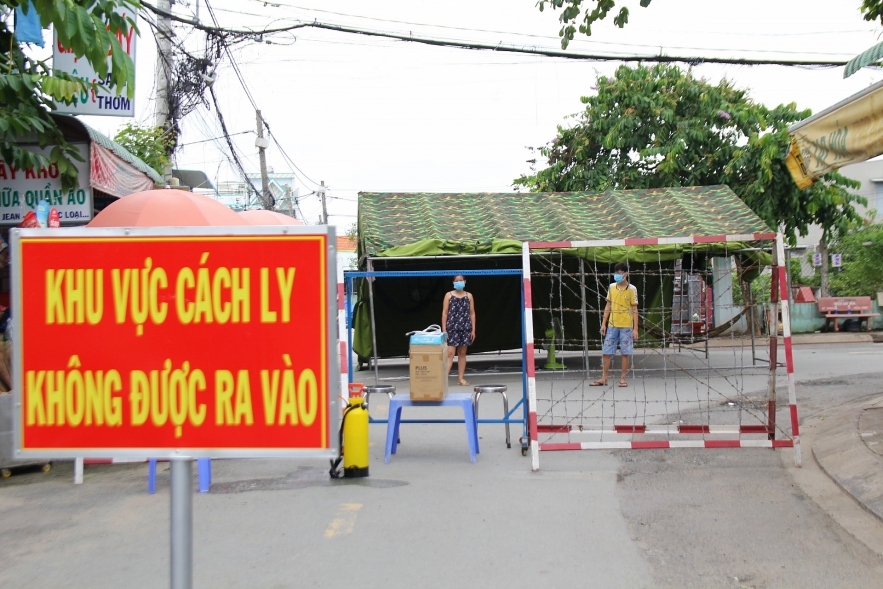 A quarantine zone in Ho Chi Minh city / Photo: Nguoi Lao Dong
Using artificial intelligence and Internet of Things, StayHome 14 displays the information of the people in quarantine, including names, contact numbers, locations, conditions and quarantine durations. The software has a telecall or video call function, allowing medical staff and quarantined people to communicate. If people in quarantine remove the monitoring wristbands, the health indicators sent to the control center will fluctuate significantly, and StayHome 14 will alert the medical authorities.
All personal information of the quarantined people is kept confidential and can only be accessed by competent authorities. The data are used solely for Covid control purposes. The host computers and servers can be placed in any medical center and controlled 100% by the local departments of health.
Personal information displayed on StayHome14/ Photo: TMASolutions
With StayHome 14, medical authorities can combine different Bluetooth devices to control and manage health data. Notable functions of the software are: location control via smartphones; monitoring quarantine location violations; body temperature control via automatic measuring, reporting of body temperatures to the control system, alerting authorities on abnormal data; secured database; and health indicator monitoring via the smart wristbands, which can examine other health indicators such as blood pressure, heartbeat, blood oxygen level and calorie consumption.
Tran Phuc Hong, StayHome14 lead researcher, said the software was developed and completed by May 2020. However, the system would work without hardware, a smart wristband attached with a temperature sensor and GPS to identify the locations of the quarantined people. These products are currently not produced by any companies in Vietnam. If imported, a wristband would cost between VND 350,000 to 550,000 (US$ 15 – 25).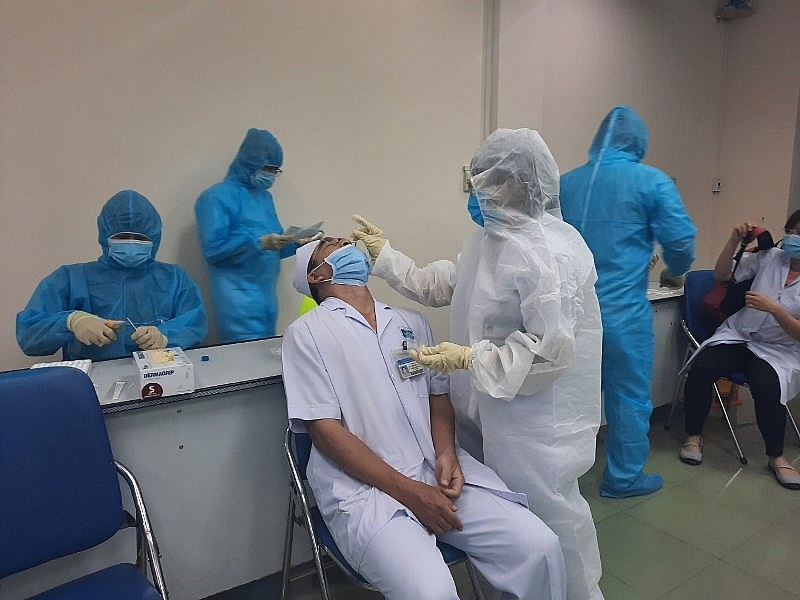 Covid testing in Ho Chi Minh City / Photo: Bao Nhan dan
"StayHome14 is compatible with most wristband devices. We hope to collaborate with companies who are and will be making wristband devices, so we can test and complete this comprehensive quarantine monitoring technology," Hong said.
If used widely, StayHome14 can address issues arising from managing people quarantined at home, quarantined zones or hospitals. It can aid epidemiological investigation effectively if the quarantined people leave their designated areas. This technological application can also help to reduce the human resources required to monitor quarantined people. "We just need one person to monitor thousands of quarantined people," Hong said.
In the third quarter of 2020, the Ho Chi Minh City Department of Information and Communications had evaluated and approved the pilot implementation of StayHome14 in District 12 by mobilizing social support. TMASolutions provided the software and Quang Trung software park provided the server. However, the pilot was discontinued due to a lack of sponsors for the wristbands, and the Covid situation in Ho Chi Minh City was under control at the time.