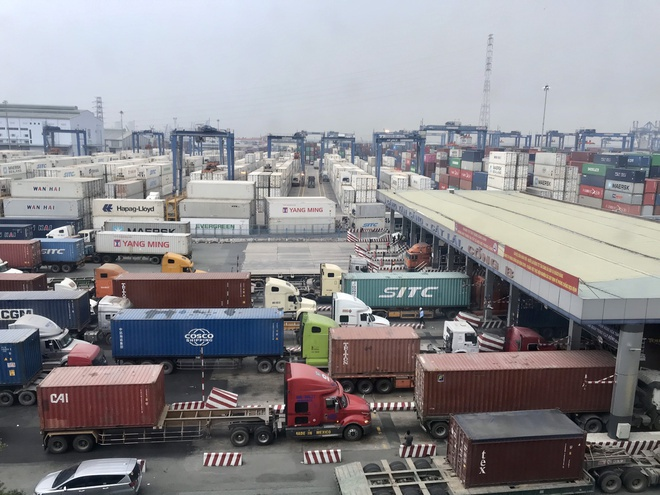 Illustrative photo: Thanh Nien
India has grappled with a serious Covid-19 wave with a spike in new infections and casualties. The fact that many regions in India have applied lockdown and social distancing measures has adversely affected goods customs clearance activities at seaports as well as production and business activities of Indian firms.
The operating capacity at major seaports such as Mundra, Nhava Seva, Chennai and Kolkata has been reduced by half due to a shortage of workers, making shipping lines do not want to transport cargo to India.
Currently, many banks only open 2-3 days a week with 30 or 50% employees. Working hours are limited from 11:00 a.m. to 2:00 p.m. Banks with Covid-19-infected employees are forced to shut down for 1-2 weeks. Hence, direct transactions at banks or online banking services face many difficulties.
The Asia-Africa Market Department under the Ministry of Industry and Trade has recommended Vietnamese enterprises to sign contracts with big and prestigious Indian firms as well as carefully learn about their regulations and policies adopted during the pandemic time.
Vietnamese enterprises have also been urged to regularly update the Covid-19 situation in India as well as check goods delivery status, customs clearance process and operations at banks.
In case businesses need support, please contact the Ministry of Industry and Trade (Asia-Africa Market Department) or the Vietnam Trade Office in India.
India's Covid-19 tally mounted to 2,49,65,463 on Monday with 2,81,386 fresh cases, the lowest in 27 days, while the death count climbed to 2,74,390 as 4,106 more people succumbed to the disease, according to Union health ministry data.

The number of active cases stands at 35,16,997, accounting for 14.09 percent of the total infections. The national recovery rate has improved to 84.81 percent, the data updated at 8 am showed.

The number of people who have recuperated from the disease surged to 2,11,74,076, while the case fatality rate stands at 1.10 percent, it stated.
Malie Nguyen