Vietnamese expert and WHO delegation arrived in Wuhan to probe Covid's origins
The WHO delegation, including Vietnamese expert Nguyen Viet Hung, arrived in China's Wuhan City on January 14 to investigate the origins of the Covid-19.
The group sent to Wuhan by the World Health Organization was approved by President Xi Jinping's government after months of diplomatic wrangling that prompted an unusual public complaint by the head of WHO, APNews reported.
Scientists suspect the virus that has killed more than 1.9 million people since late 2019 jumped to humans from bats or other animals, most likely in China's southwest. The ruling Communist Party, stung by complaints it allowed the disease to spread, has suggested the virus came from abroad, possibly on imported seafood, but international scientists reject that.
Fifteen team members were to arrive in Wuhan on Thursday, but two tested positive for coronavirus antibodies before leaving Singapore and were being retested there, WHO said in a statement on Twitter.
The rest of the team arrived at the Wuhan airport and walked through a makeshift clear plastic tunnel into the airport. The researchers, who wore face masks, were greeted by airport staff in full protective gear, including masks, goggles, and full bodysuits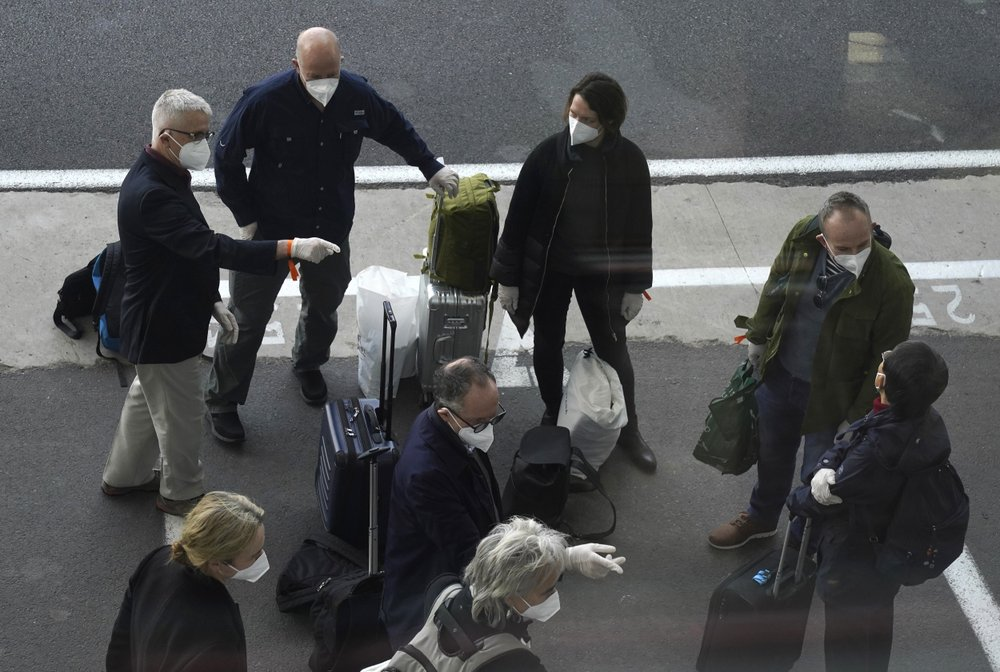 Members of a WHO team arrive in Wuhan in central China's Hubei province on Thursday, Jan. 14, 2021.
Photo: AP Photo/Ng Han Guan
They will undergo a two-week quarantine as well as a throat swab test and an antibody test for COVID-19, according to CGTN, the English-language channel of state broadcaster CCTV. They are to start working with Chinese experts via video conference while in quarantine.
The team includes virus and other experts from the United States, Australia, Germany, Japan, Britain, Russia, the Netherlands, Qatar, and Vietnam.
A government spokesman said this week they will "exchange views" with Chinese scientists but gave no indication whether they would be allowed to gather evidence.
Nguyen Viet Hung, a Vietnamese biologist told Reuters during a stopover in Singapore on Wednesday that he did not expect any restrictions on the group's work in China, but cautioned the team might not find clear answers.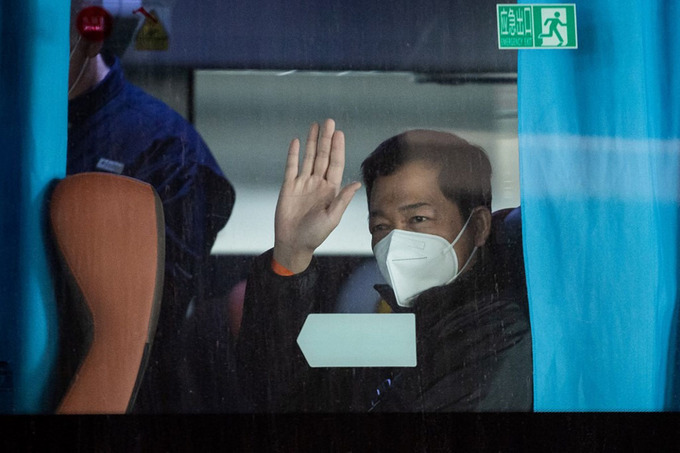 Vietnamese expert Nguyen Viet Hung in Wuhan City on January 14. Photo: AFP
After completing quarantine, the team will spend two weeks interviewing people from research institutes, hospitals, and the seafood market in Wuhan where the new pathogen is believed to have emerged, Hung added.
The team arrived in China as the country battles a resurgence of coronavirus cases in its northeast after managing to nearly stamp out domestic infections in recent months.
Earlier, WHO director-general Tedros Adhanom Ghebreyesus said he was "very disappointed" that China had still not authorized the team's entry for the long-awaited mission.
China has blocked the arrival of a team from the World Health Organization investigating the origins of the coronavirus pandemic, claiming that their visas had not yet been approved even as some members of the group were on their way, the Guardian reported.
"I'm very disappointed with this news, given that two members have already begun their journeys, and others were not able to travel at the last minute," he said.
Tedros said he "made it clear" that the mission was a priority for the UN health agency, and that he was "assured that China is speeding up the internal procedures for the earliest possible deployment."
"We are eager to get the mission underway as soon as possible," he said.
"What we would like to do with the international team and counterparts in China is to go back in the Wuhan environment, re-interview in-depth the initial cases, try to find other cases that were not detected at that time, and try to see if we can push back the history of the first cases," Ben Embarek, the team's leader going to Wuhan said in November.
"We are looking for the answers here that may save us in future - not culprits and not people to blame," the WHO's top emergency expert, Mike Ryan, told reporters this week, adding that the WHO was willing to go "anywhere and everywhere" to find out how the virus emerged.
Overseas Vietnamese
Vice President Vo Thi Anh Xuan had meetings with several Thai leaders and high-ranking officials within the framework of her visit to Thailand to attend the Global Summit of Women (GSW) 2022.