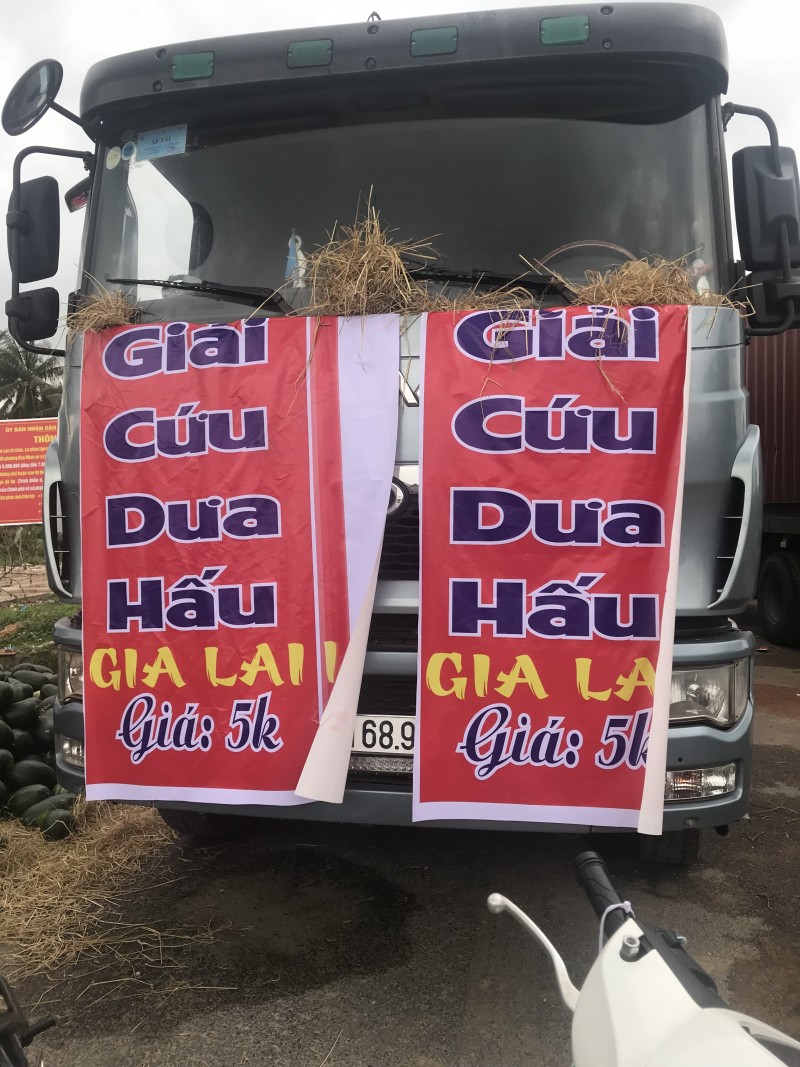 Many organizations and individuals have joined hands to help farmers consume watermelon (Photo: Le Nam)
Korean enterprises, Korean Economic Organizations and Vietnamese Ministry of Industry and Trade all shared the concern and discussed solutions on overcoming difficulties and damage in exporting fresh fruits such as water melon, dragon fruits, etc. to China markets due to the COVID-19.
The Korean Association in Vietnam, South Korea's Trade-Investment Promotion Agency (KOTRA), the Korean Chamber of Commerce and Industry in Vietnam (Korcham), Korean enterprises and organizations in Vietnam planned to launch a campaign of purchasing fresh fruit from Vietnam.
South Korea's POSCO and Samsung are expected to tentatively purchase huge amount of Vietnamese fresh fruits for luncheons or gifts for their staff.
Korean distributors of agricultural and aquatic products in Vietnam will also participate in this campaign. In particular, in March, K-Market will organize an event to consume Vietnamese fruits, creating opportunities for Korean expatriates in Vietnam to enjoy Vietnamese fruits with preferential prices./.
VNF