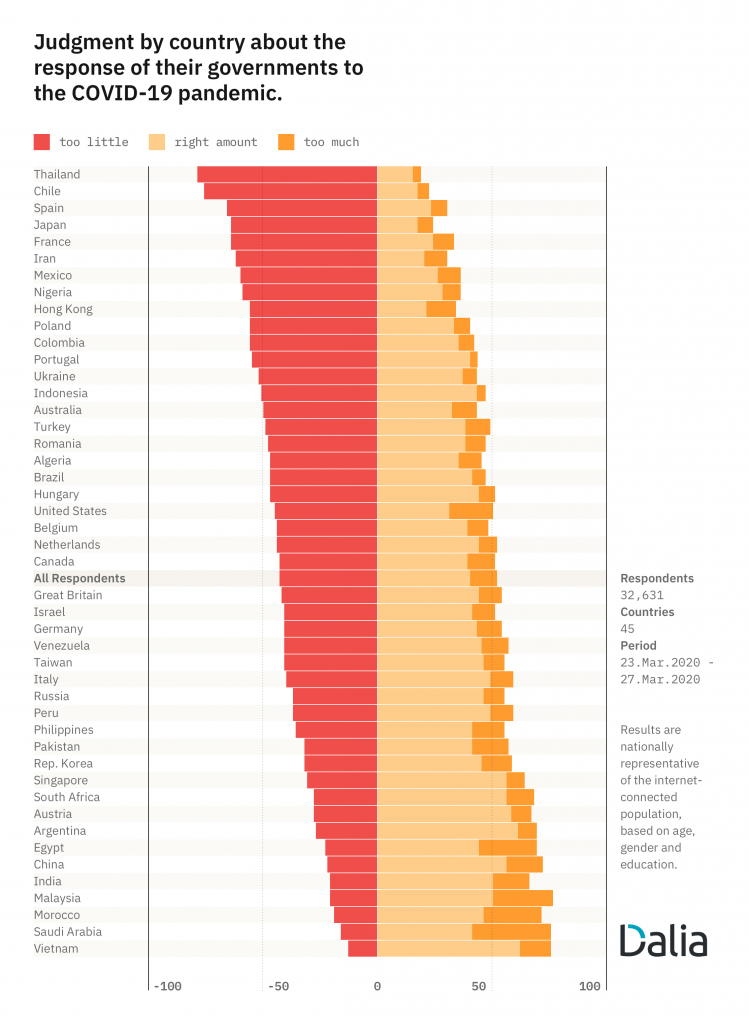 Judge by country about the response of their government to COVID-19 (Photo: Dalia)
Dalia Research unveils the global public survey on the COVID-19 to understand how the world views the actions taken by national governments. Taking the second spot is Argentina with 61% of the approval rate, followed by Austria with 58%, and Singapore with 57%.
Answering the question of "Think about your government's reaction to the COVID-19 right now. Do you believe measures taken are too much or too little?", almost half the world (43%) say the governments are doing too little in response to the outbreak. However, citizens in eight out of 45 countries surveyed believe on average that their governments are overreacting and doing 'too much' in response.
Meanwhile, two-fifths of the global population (40%) believe their governments are doing the 'right amount' to combat the pandemic.
China and Italy fared well, where citizens rank their government's efforts above average to be the 'right amount' (56% and 49% respectively).
As the US overtakes China with most confirmed cases, 19% of the US population believes the government is doing 'too much' in response.
France and Spain are above the global average for considering their government response to be 'too little' (64% and 66% respectively).
Governments with the highest rate of "too little" in response are Thailand with 79%, Chile (76%), Spain (66%), France (64%) and Japan (64%).
On the contrary, governments with the highest rate of "too much" in response are Saudi Arabia (34%), Malaysia (26%), Egypt (25%), Morocco (25%) and the US (19%).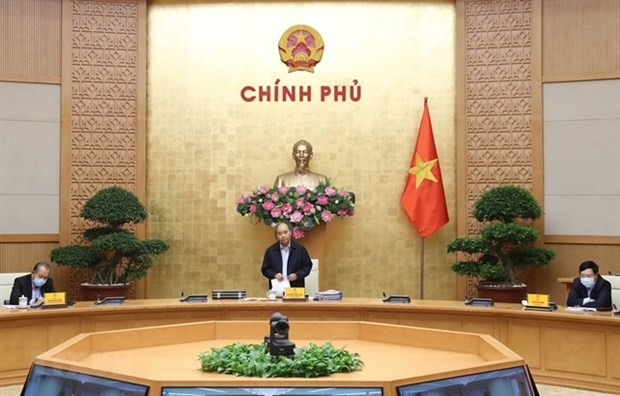 Prime Minister Nguyen Xuan Phuc announcing COVID-19 a nationwide pandemic (Photo: VNA)
On the continent-level, both Europe and North America are above average as respondents here considered their governments to be doing 'too little' to address the COVID-19 pandemic. North America's opinion is largely driven by Mexico (with 60% of its population saying 'too little'). Asia, the Middle East and Africa are all below average, sharing this opinion of government under-reaction.
Hanoi Times