Vietnamese in Australia hold high expectations in new Government and National Assembly
Vietnamese in Australia expect that the 15th National Assembly would come up with positive decisions to develop the country.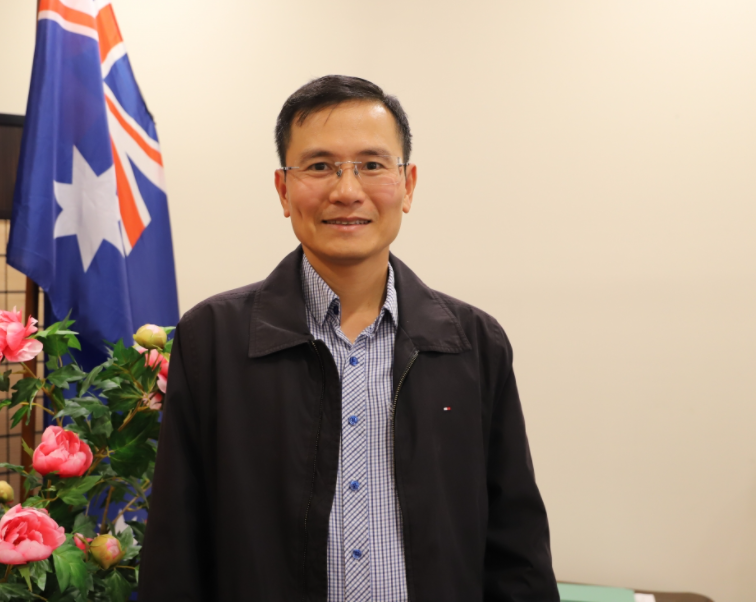 Associated Professor Chu Hoang Long. (Photo: VOV)
Having lived in Australia since 2014, Associated Professor Chu Hoang Long still closely watches Vietnam's political, diplomatic, and economic development, especially when the country is attempting to fight the Covid-19 pandemic. While citizens across the country are preparing for the 15th National Assembly election on May 23, Vietnamese in Australia are also interested in this important political event. They expect the new Government and National Assembly to continue to lead Vietnam to gain new achievements.
Proud of the country's achievements
Long said that over the last 5 years, Vietnam has undergone a fruitful and flourishing period. One of its greatest achievements is the success in preventing, controlling the pandemic and recovering after being hit by the pandemic. Due to such achievements, Vietnam is considered as one of the role models in pandemic prevention and control; recognized and appreciated by international organizations, media units, and allies.
Besides, Long applauded that Vietnam was able to maintain its stable economic development rate, which was impressive considering the current struggling period. With an economic growth rate of 2.91%, Vietnam is one of the few countries with positive growth in 2020.
Moreover, Vietnam's position in the international arena is also impressively strengthened. International organizations and powers such as the EU, Russia, the US, Japan, China, India, and Australia attach great importance to Vietnam, which is shown through their movements to upgrade diplomacy, trade, and investment relations with the country.
Vietnam has won trust and appreciation after taking on many international responsibilities such as hosting the 2017 Asia-Pacific Economic Cooperation (APEC); the 2019 US-North Korea Summit; holding the position of ASEAN Chair in 2020 and the United Nations Security Council (UNSC) non-permanent member in 2020-2021 term. Vietnam also actively promotes regional economic integration through the Comprehensive and Progressive Agreement for Trans-Pacific Partnership (CPTPP), the EU-Vietnam Free Trade Agreement (EVFTA), and the Regional Comprehensive Economic Partnership (RCEP).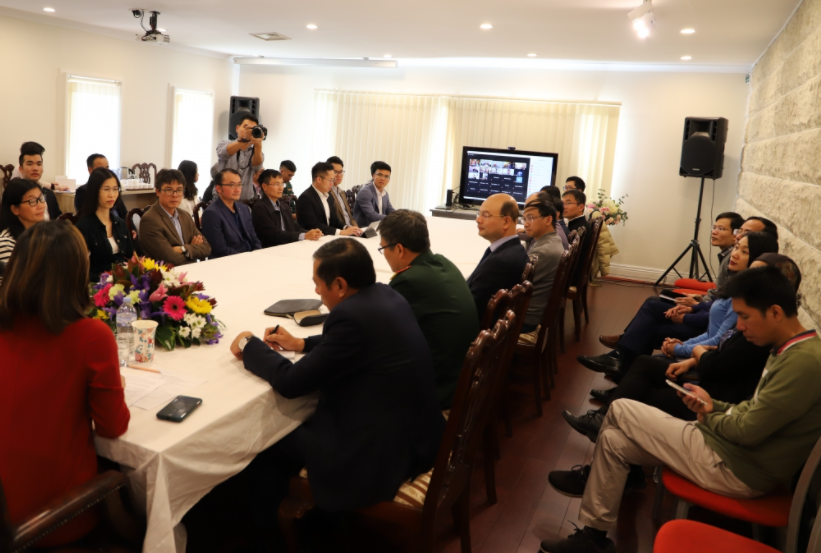 Vietnam Embassy to Australia holds a meeting with the overseas community. (Photo: VOV)
Hold high expectations for the 15th National Assembly
Associated Professor Chu Hoang Long affirmed that after 35 years of reformation, Vietnam has entered a new development stage and is heading to more ambitious goals. According to the socio-economic development orientation set out for 2030 and 2045, the results achieved in the next 5 years will play an essential role in determining Vietnam's success. Therefore, in Long's opinion, the responsibility of Vietnam's 15th National Assembly, as well as Prime Minister Pham Minh Chinh's government be weighty, especially in the current unpredictable context.
In order to protect and promote achievement gained in the last term, Vietnam's national assembly and government need to focus on controlling the pandemic, accelerating vaccination, finding solutions to recover tourism and international trade. Besides, he suggested the government come up with solutions to ensure social security, improve citizens' life quality and encourage enterprises to innovate, create, make use of science and technology to develop new business models.
A group of Vietnamese repatriated from Sydney airport amid the Covid-19 outbreak. (Photo: VNA)
Policies to support people in difficult circumstances, ethnic minorities and vulnerable groups should be taken into account. Long said that educating and building a quality human resource would be the best choice for Vietnam, considering its current fiscal capacity. Policies related to sustainable development and environmental protection also have important roles.
In order to maintain its position, Long believes that Vietnam needs to continue to promote its role and responsibility in the international arena, consistently implement the foreign policy of independence, multilateralism, and diversification and actively cooperate with regional and international partners to ensure a peaceful and stable environment for development. The country also should steadfastly maintain independence and sovereignty, especially on the sea and islands.
The Vietnamese community in Australia is one of the largest among overseas Vietnamese communities worldwide, consisting of about 300,000 people, not to mention students. The 15th National Assembly election is one of the most important political events in Vietnam not only in 2021 but also in the next 5 years. Therefore, the Vietnamese in Australia expect the 15th National Assembly would come up with best decisions to develop the country.