Vietnamese in Czech Support Locals Hit by Tornado
Vietnamese people in the Czech Republic have raised nearly CZK 1,5 million to support people in four villages affected by a strong tornado and hailstorm in South Moravia region.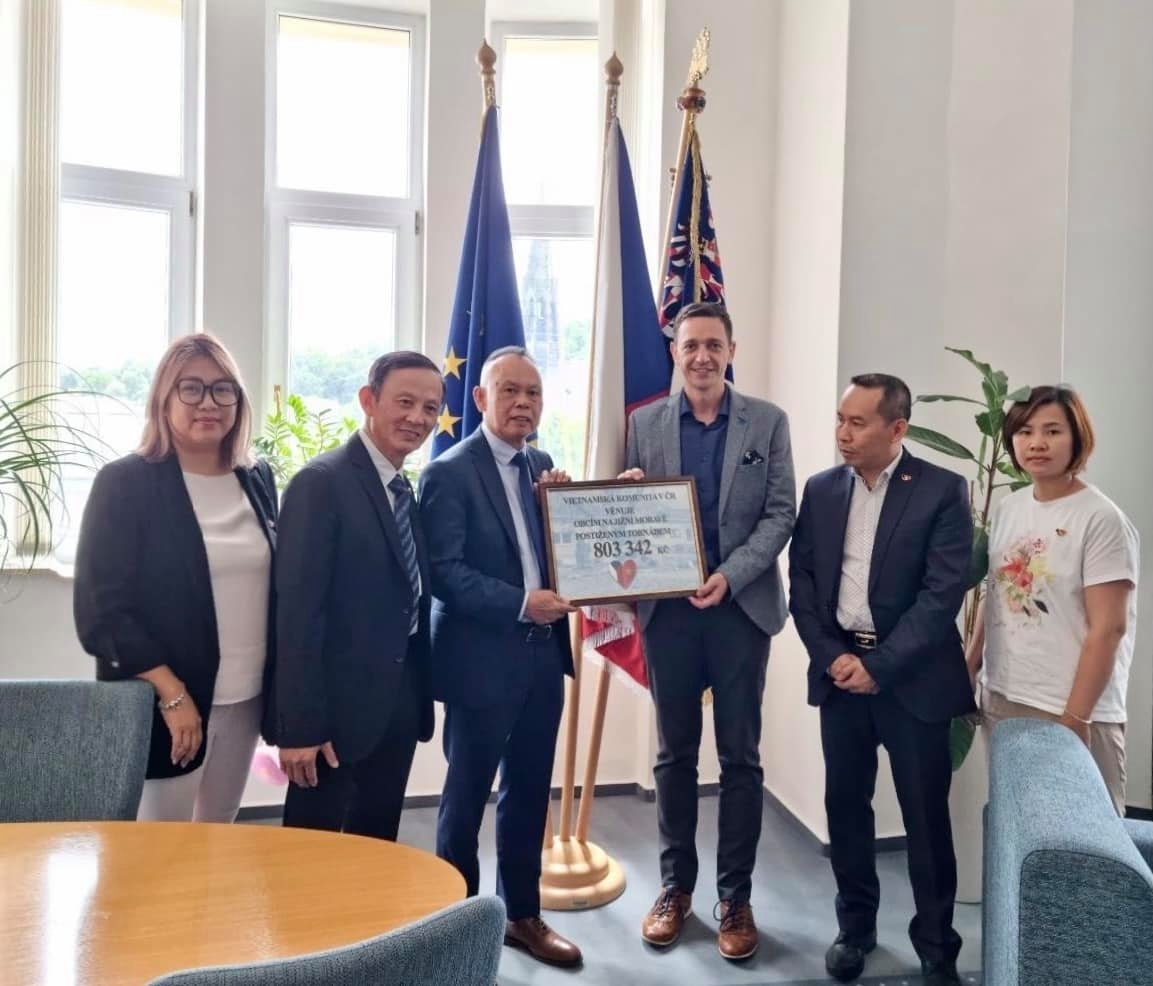 At the hand-over ceremony. Source: Dieu Linh
Recently, at the Southern Moravia Provincial Committee, representatives of Vietnamese community has presented over CZK 800.000 to support victims affected by recent tornado.
The total amount raised by the Vietnamese community to date is CZK 1,372,342.
Specifically, CZK 240,000 was used to buy goods to support Czech people on June 25; CZK 179,000 from CZ Viet Golf Club was given directly to Hodonin nursing home; CZK 100,000 was transferred directly to the affected area; and CZK 50,000 was given directly to 5 Vietnamese households severely damaged by tornadoes (10,000 per family).
Meanwhile, CZK 803.342 was delivered directly to Governor of South Moravia Jan Grolich on the ceremony.
The governor province thanked the entire Vietnamese community in the Czech Republic and greatly appreciated the community's support.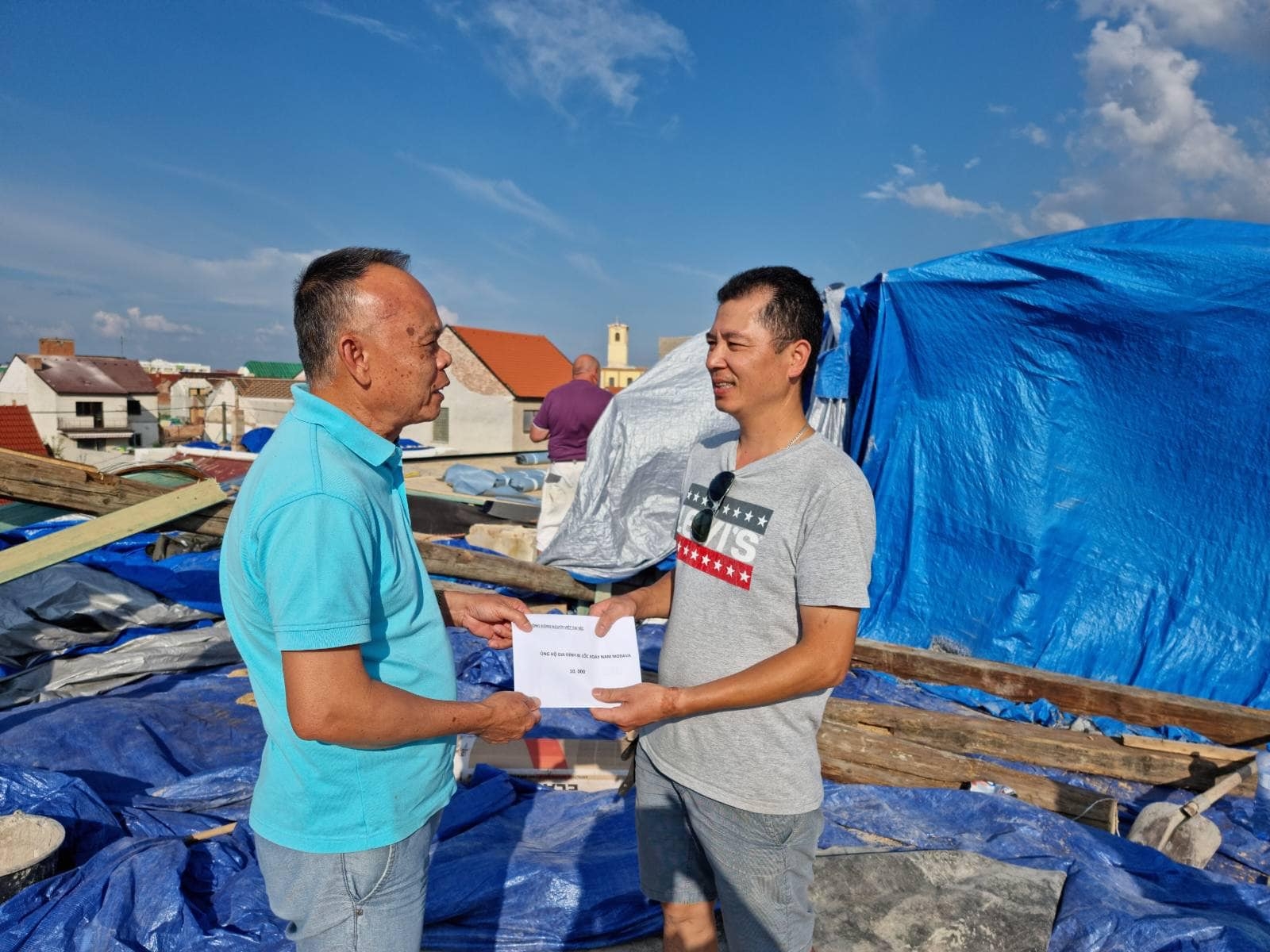 Vietnamese hit by tornado in Czech Republic received the support. Source: Dieu Linh
The tornado and hailstorm, considered the strongest over the past century, on June 24 (local time) swept through several villages in South Moravia.
On the evening of June 24, tornadoes and hailstorm occurred in the South Morava area, causing serious damage to people and properties. These is considered to be considered the strongestest storms over the past century,
According to the Czech meteorological agency, a tornado trail of up to 26 km long and 500 m wide swept through many villages, toppled roofs and destroyed houses, toppled trees, power poles, etc. More than 120,000 households in the area fell into a power outage. Damage to infrastructure and property is estimated to be in the hundreds of millions of dollars, according to local authorities.
South Morava is a locality where many Vietnamese families live. Like the local people, the Vietnamese also suffered heavy damage but fortunately there were no human casualties.
The Vietnamese Association in Brno and South Moravia said nearly 30 Vietnamese families in the villages were hit hard by the natural disasters, with six suffering serious property losses.
During the visit of the Vietnamese Embassy and Vietnamese Association in the Czech Republic have visited and comforted Vietnamese households affected on June 25, the delegation launched a fund-raising campaign to aid the affected people.
More than CZK 200,000 were raised within a day along with essential goods and foods. Many Vietnamese volunteers have brought essential goods and foods to aid the affected people, as well as helped clean up the affected area.