Vietnamese netizens change profile pictures to cheer the nation on in COVID-19 fight 
Thousands of Vietnamese netizens have changed their avatars on different social media platforms into COVID-19-themed to encourage Vietnam in the fight against the novel pandemic.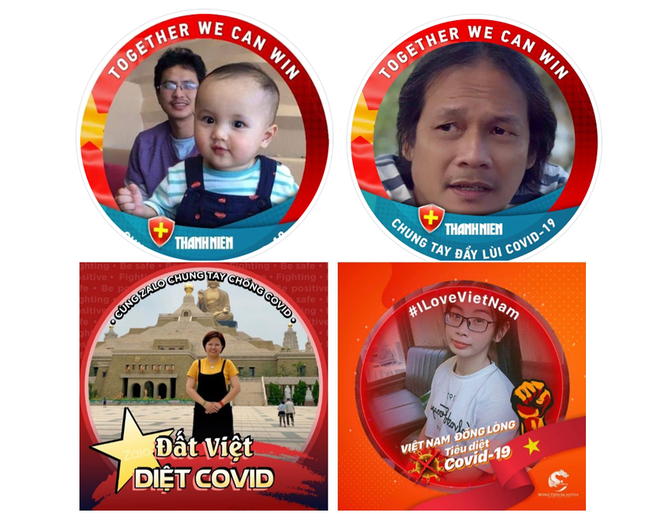 Many Internet users have changed their profile pictures (Photo: Thanh Nien)
Vietnam has been constantly reporting new batches of locally-infections in the past week. The development has put a lot of strain on not only the government, medical personnel, and other frontline workers, but the sorrow and frustration is also permeating among the community.
To lift everyone's mood, encouraging everyone to be more positive in Vietnam's ability in beating the novel coronavirus, many Internet users have simultaneously updated their avatars with cheering slogans like "Come on, Vietnam fighting!", "Vietnam will beat COVID-19 pandemic", "Stay optimistic, stay alert!", etc. Along with such encouraging slogans, their avatars also featured images of doctors ready in the battle or Vietnamese flags.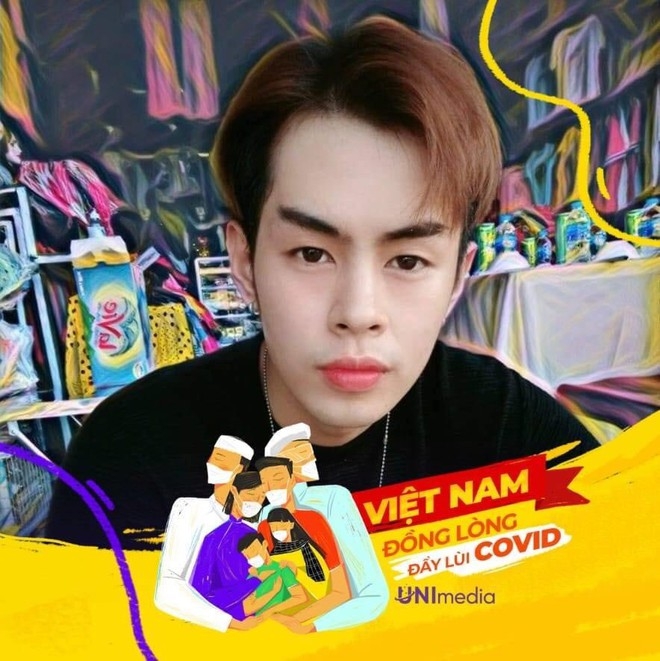 Nguyen Hoang Khiem changed his avatar with the image of doctors hugging COVID-19 patients (Photo courtesy of Nguyen Hoang Khiem, via Thanh Nien)
Nguyen Hoang Khiem, 21, a college student in southern Vietnam, has recently updated his profile picture with the image of Vietnamese doctors, nurses widely spread their arms around infected Vietnamese. The avatar also features the slogan "Vietnam pushes back the COVID-19".
According to Khiem, the fight against the novel virus is a surefire lengthy battle and needs people of different professions to join hands. Doctors and medical staff, however, struggle the most. The newly-changed avatar is his admiration and the message towards the doctors to stay steadfast in the coming battle.
"I hope that my small action resonates with other young people to generate an impact on Vietnamese people in following preventive measures to protect themselves and their loved ones during COVID-19 time".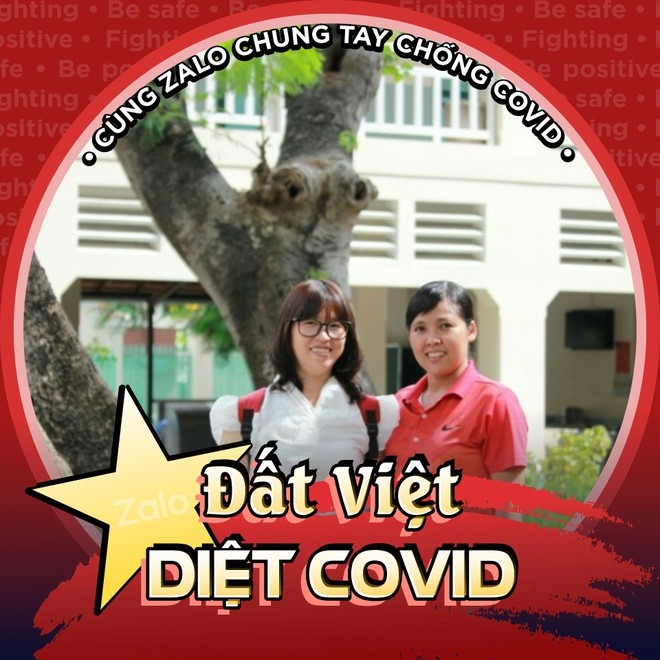 Ms. Le Thi Thuy changed her profile picture (Photo courtesy of Le Thi Thuy/ via Thanh Nien)
Many teachers, lectures across the country also partake in the emerging trend.
Ms. Le Thi Thuy, teacher at Le Quy Don high school, Ho Chi Minh city also told Thanh Nien "Those encouraging images are motivating and can become viral, helping people to follow the news no matter where they are and can be unanimously determined in the COVID-19 fight".
"Everyone is a soldier in this COVID-19 war. Regardless of hardships and difficulties, always believe that Vietnam will win this battle", Ms. Vo Thanh Hang, lecture at Ho Chi Minh city University ò Science and Technology captioned her newly-updated avatar.
Friendship
In Da Nang, the Vietnam-Laos Solidarity and Friendship Year 2022 was celebrated on July 2. Collectives and individuals of the Lao Women's Union were also awarded medals of Vietnam.