Vietnamese people urged to against acts of discriminating foreign arrivals
Vietnam Prime Minister Nguyen Xuan Phuc has recently demanded to strictly handle all acts of boycotting, discriminating and refusing to serve foreign tourists to Vietnam in order to retain the beautiful traits of a friendly and hospitable country.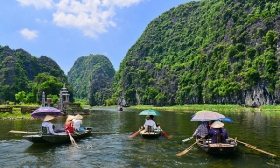 Illustrative photo.
The PM asked all central provinces and cities to track all situations of international arrivals to the areas as well as demanded organizations and private businesses relating to tourism, hospitability to strictly follow Vietnam's Law on Tourism, which stipulates prohibited acts against inbound tourists.
Other complicated cases that are out of on-site control must be reported to a higher level of units for instructions.
Amidst the uncertainties of Covid-19, some local commodities and tourist service establishments have refused to serve and even showed signs of boycott and discrimination against foreign tourists.
On the other hand, Vietnam will conduct measures to support and facilitate foreign tourists in Vietnam ensuring their safety and ease.
Vietnam has confirmed 67 Covid-19 infection cases, including 21 foreigners so far. All 16 previous patients were discharged and the nation had gone more than three weeks without a new infection.
Vietnam earlier halted visa-free travel for citizens of eight European countries.
Following the government's restriction, the national carrier Vietnam Airlines said it stopped carrying passengers from Paris, London and Frankfurt to Vietnam from Mar 15, while flights from Vietnam to those destinations would still be operated as normal.
Vietnam temporarily suspends visa issuance for foreigners entering the country for a period of 30 days starting Wednesday, March 18.
Speaking at the conference on novel coronavirus (COVID-19) prevention and control on Tuesday, the Vietnamese leader said cases of visa exemption or those traveling for special purposes will have to be certified as negative to the virus.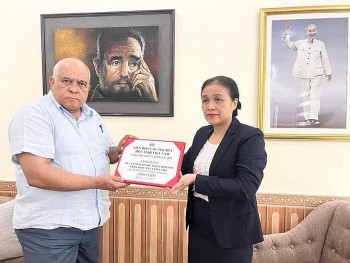 Focus
According to Cuba's News Agency Prensa Latina, on August 16, President of Vietnam Union of Friendship Organizations Nguyen Phuong Nga said that Vietnamese people will always stand by and support Cuba no matter what difficulties our friend is facing.