Vietnamese Performance Impresses 36th World Theatre Congress
A Vietnamese puppetry performance, one of the opening acts of the 36th International Theatre Institute (ITI) World Congress, introduced the unique features of the Vietnamese stage.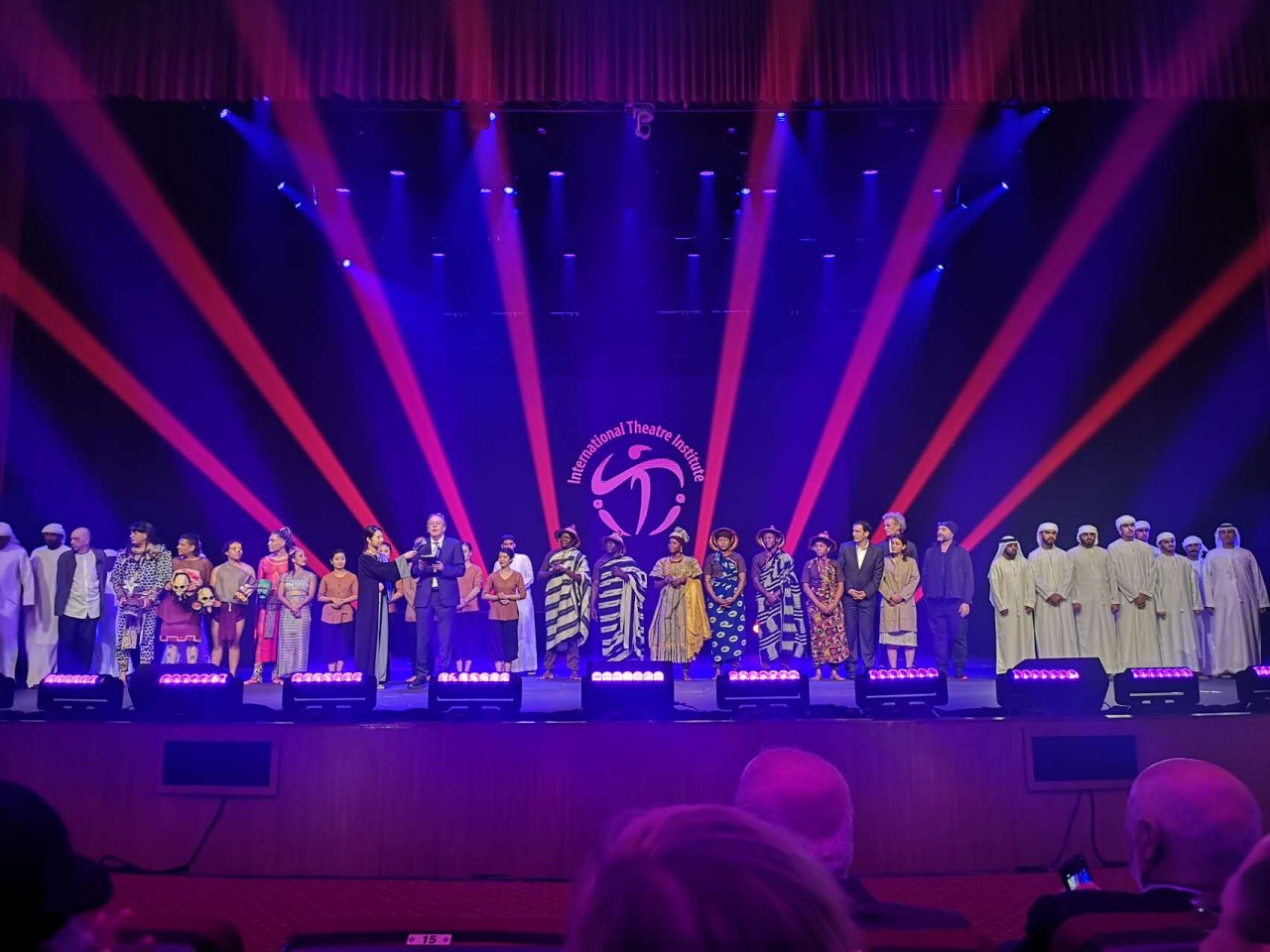 The opening ceremony contains five beautiful performances from five different regions, showing the great diversity of the performing arts around the world.
After three exciting days, on February 24, the 36th International Theatre Institute (ITI) World Congress in Fujairah, United Arab Emirates (UAE) was a great success. The Vietnamese troupe has made a deep impression and received much love from international friends.
The 36th ITI World Congress themed "Reunite, for the Performing Arts and Humanism", from February 20-25, was the first worldwide on-site ITI gathering since 2017.
The congress opened on the evening of February 21 in an exciting atmosphere with five special welcome performances from the stage representatives of the continents and regions. The performances showed the diversity and uniqueness of the stage backgrounds and the development, creativity and integration trends of the world stage.
They are Maalad Art, (Fujairah Maalad Group, UAE); Jade Rojo Pakal, (Teatro Studio T, Mexico); Journey of life, (The Wild Donkeys, France); Dragon Dream, (Vietnam Centre of ITI); Renaissance, (Burkina Faso Centre of ITI).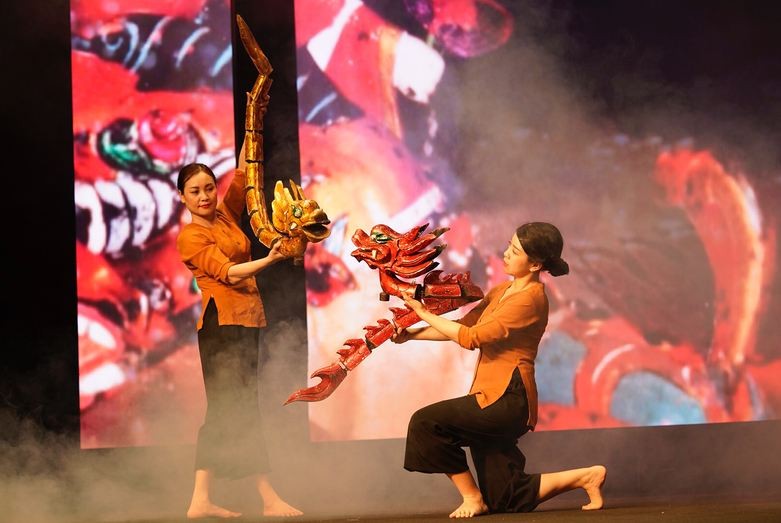 Dragon Dream is the only performance representing the Asia-Pacific region to open the show alongside performances of theatrical representatives from Europe, Africa, Latin America, Oceania, and the Middle East. Source: NDO
The performance "Dragon Dream" performed by Vietnamese puppeteers, conveying the message of peace and preserving the traditional cultural identity of the nation, has received admiration and praise from international friends.
At the congress, Vietnamese director Le Quy Duong was elected as the Chairman of the International Cooperation and Festival Committee of the World Theater Association. The Committee is responsible for directing, connecting, creating, organizing and operating the festivals and international theatrical exchange programs of the World Theater Association.
Previously, director Le Quy Duong had two consecutive terms as a member of the ITI Executive Council and was the first Vietnamese to be elected President of the International Festival Forum.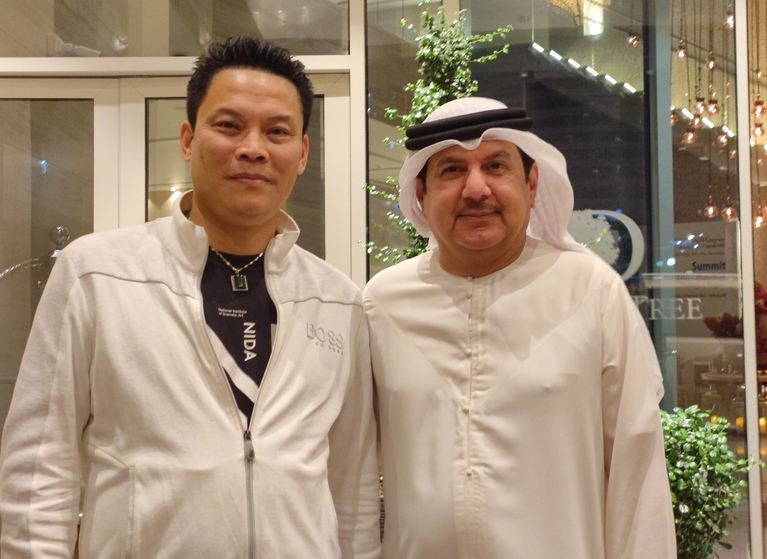 Director Le Quy Duong and Mohamed Saif Al-Afkham, President of ITI Worldwide, President of UAE Centre of ITI. Source: NDO
Director Le Quy Duong is known as the "wizard of festivals" as he has created many memorable programmes including Hue Festival, Coconut Festival (Ben Tre), International Fireworks Festival (Da Nang) and Nha Trang Sea Festival.
He graduated as a theatre director from the National Institute of Dramatic Art (NIDA), Australia, and as a film director from Los Angeles Film School. He has received many prestigious domestic and international awards.
He is a founding member of the Asia Pacific Bond of Theatre Schools (APB), member of the Executive Committee of the World Performing Arts Association, and president of UNESCO's International Festival Forum (IFF) and International Theatre Institute (ITI).