Vietnamese singer Jack wins Asian Television Awards, with enjoyable video
Vietnamese singer Jack's "Hoa Hai Duong" (Camelia or Begonia flowers) has won the Best Music Video award at the Asian Television Awards. This is the first time that Vietnamese artists have won in this field.
Vietnamese singer Jack in the MV Hoa Hai Duong (Begonia flowers)
MV Begonia flowers Produced by Nomad MGMT Vietnam, a member of DatVietVAC Group Holdings, it tells the story of a romantic, high-level martial arts man who falls in love with a beauty with a sea flower tattoo and always protects her from the enemy's trap …
It beat "Corona! Nee Enna Periya Ivanaa??" from Singapore, "Little Singham" and "Fukrey Boyzzz" from India and "Bigcityboi" from Vietnam to win the award, which was given at a virtual ceremony on January 16.
Historic MV with modern technologies, new shapes and unique martial arts moves to create a surreal world quickly reached the top of YouTube Vietnam, Top Zingchart, Top hashtag #Jack and #Hoahaiduong on Twitter. ..
For your reference and enjoying
Before that, in 2020, Jack defeated rivals from Indonesia, Malaysia, the Philippines, Singapore and Thailand to win the European Music Awards – MTV EMA 2020 in this category. Best Southeast Asian Law.
In the Mai Vang Award 2020, Jack also won the award for Most Popular Male Singer.
In the MV, Jack is on a quest for truth after being wrongly accused of something. En route, he meets and falls in love with a girl who has a camellia tattoo. It turns out she is also involved with his mess. The title of the song describes the girl, sweet and pretty, as a camellia.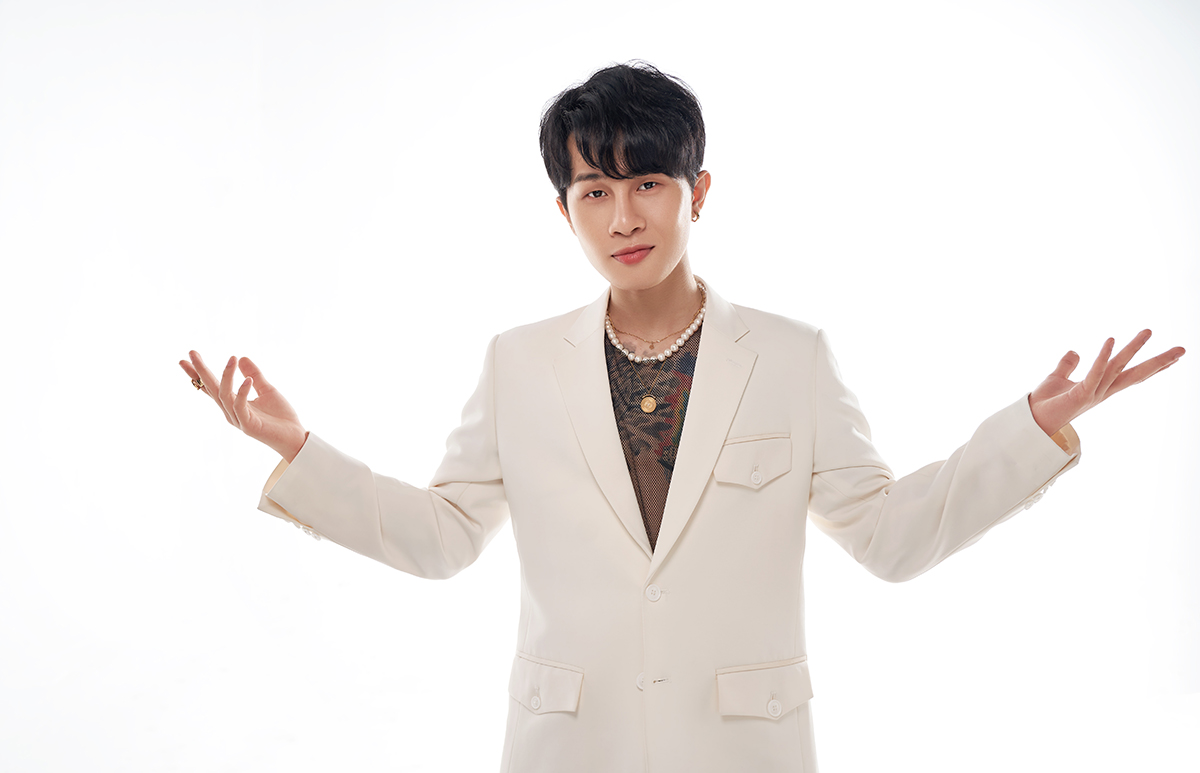 Singer Jack. Photo vnexpress
The story and music, electronic music with traditional Vietnamese instruments, has helped the MV garner 135 million views on YouTube.
Jack, who released three MVs in 2020, has previously won the "Best Southeast Asia Act" at the MTV Europe Music Awards in 2020.
Hailing from the southern province of Ben Tre, the 23-year-old singer was a music teacher before turning a professional musician and churning out hits like "Hong Nhan" (Beauty) and "Song Gio" (Ups And Downs). The videos have got more than 200 million views each.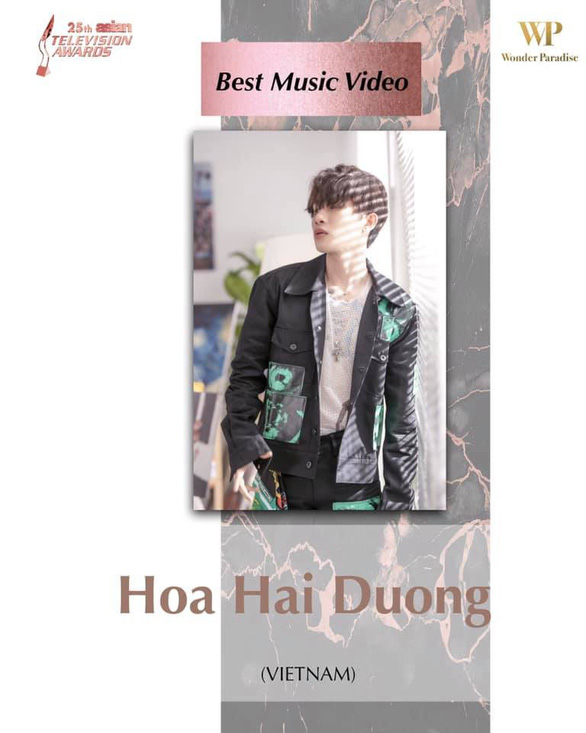 MV of Jack's Hai Duong Won Best Music Video – Photo: TL
Jack, whose real name is Trinh Tran Phuong Tuan, became known a year ago with hits like Hồng Nhan (Beauty), Sóng Gió (Upheavals), Bạc Phận (Misfortune) and Việt Nam Tôi (My Vietnam), which were co-performed with young songwriter and singer K-ICM.
The songs' MVs have attracted hundreds of millions of views on YouTube.
Jack and K-ICM were honoured by Mnet Asian Music Awards as Best New Asian Artist Vietnam in 2019.
The duo broke up early this year, and both are building their own solo careers.
Jack has earned great success with his solo career.
His latest music video Hoa Hải Đường (Begonia flowers or Camellia) ranked No 1 on YouTube trending in Vietnam 16 hours after its release, with 8.2 million views.
It has earned more than 63 million views since its release day on September 22.
The song is written by Jack and mixed by music producer DTAP, who has combined modern electronic music with national folk melodies.
Its music style is future bass combined with traditional music, while its lyrics are about the sorrow and nostalgia of a man who lost his lover.
The singer invited Khuong Vu to be the director of his futuristic MV.
On March 10, Jack released his first solo MV Being A Boy, which also ranked No 1 on YouTube trending in Việt Nam nine hours after its release, with 4.5 million views.
Being A Boy has attracted 135 million views.
Launched in 1996, the Asian Television Awards (ATA) recognize excellence in programming, production and performance. It has over 40 categories and attracts hundreds of entries annually.
Award Asian Television Awards (ATA) It is an annual award honoring the best acts, programs and individuals in Asian TV.
This year to ensure public health, the 25th ATA Awards were held in the form of an online award, broadcast from Singapore.