Vietnamese famous singer of 2000s Van Quang Long died of a stroke in the US
On Tuesday's afternoon, December 29, a relative of singer Van Quang Long, the former member of Vietnamese famous music group 1088 in 2000s, confirmed to press that the male singer died in the US at the age of 41 due to a stroke.
Singer Van Quang Long died at the age of 41 in the US.
The information of singer Van Quang Long - a former member of the famous music group 1088 in 2000s who passed away due to a stroke has shocked both Vietnamese showbiz and numerous fans.
According to the verification from supermodel Kim Cuong - singer Ung Hoang Phuc's wife - another former member of group 1088, male singer Van Quang Long has just passed away for a few hours. Most recently, on her personal page, Van Quang Long had also shared pictures of his girl happily celebrating Christmas.
Many Vietnamese singers and other artists in Vietnamese showbiz including Ung Hoang Phuc, Lam Chan Huy, Quach Tuan Du ... expressed their grief and pains when heard that their friend suddenly died. After the second time getting married, Van Quang Long moved to the US to settle down. He has two children from his previous marriage. According to relatives of the male singer born in 1979, the family is considering to bring the male singer's body back to his hometown for burial.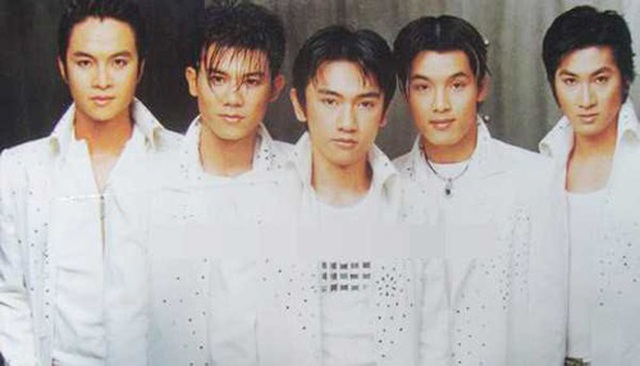 Young singer Van Quang Long in The 1088 (2nd left).
Male singer Van Quang Long lived in Saint Louis City, Missouri (USA) when he suddenly died.
Singer Van Quang Long whose real name is Le Quang Hien, was born in 1979 in Ho Chi Minh City. He used to be a member of the very popular boy group 1088 in the early 2000s. After the group disbanded, he combined with singer Cam Ly to form a hit duet. Van Quang Long was also as very successful as a solo singer and quite wellcomed in Vietnam's southern provinces.
After The 1088's disbandment, the members had rarely had a chance to reunite on stage. In real life, each member also takes care of his own life, and only meets each other occasionally. Van Quang Long and Ung Hoang Phuc reunited on several stages in Hanoi, Ho Chi Minh city and overseas. Van Quang Long's favorite songs include: Phút biệt ly và Nợ duyên (singing together with female singer Cam Ly), Khóc tình, Tình xa ngàn khơi, Về đi em, Mưa xuân, Tình như chiếc lá…….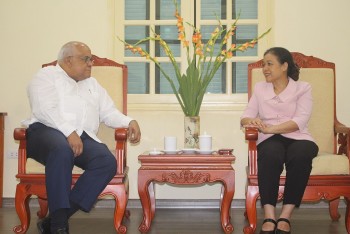 Friendship
Ambassador Nguyen Phuong Nga - President of the Vietnam Union of Friendship Organizations had a meeting and worked with Cuban Ambassador Extraordinary and Plenipotentiary to Vietnam Orlando Nicolas Hernandez Guillen. The two Ambassadors agreed to work closely in organizing solidarity and friendship activities.