Vietnamese Students Association in Queensland (Australia) established
Vietnamese Students Associations in Australia is growing stronger with an association in the Queensland State had was just been established.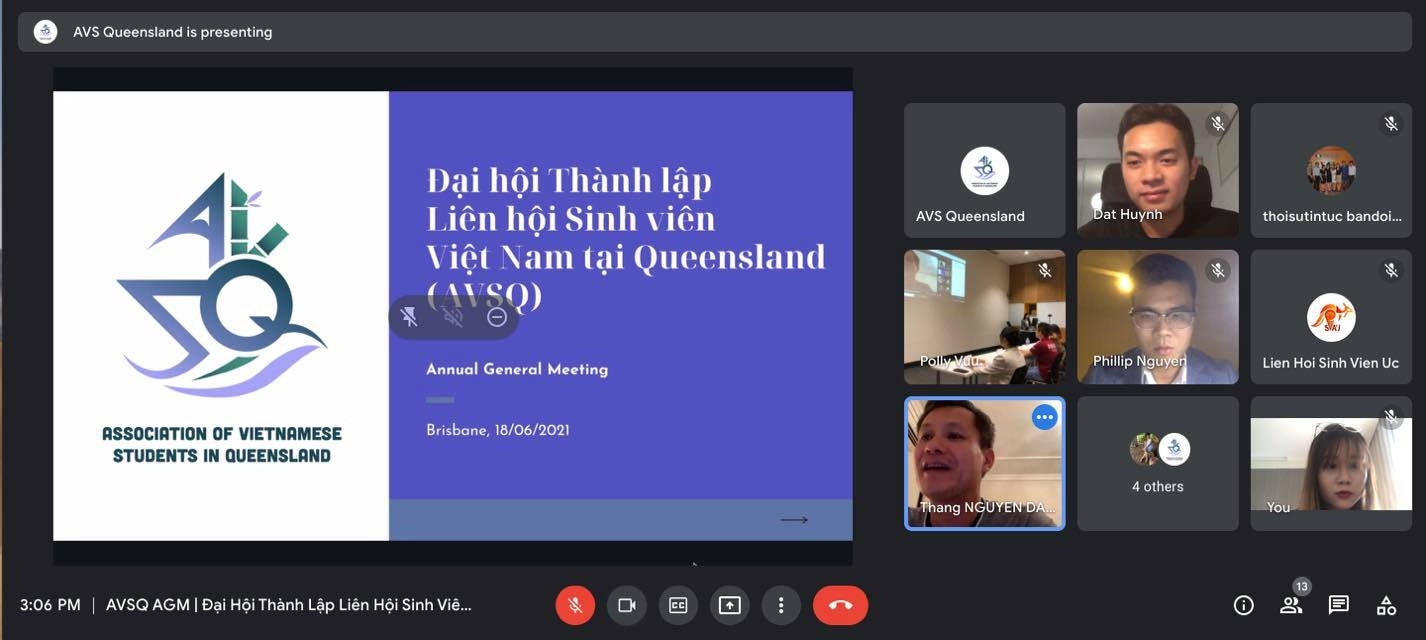 The association's first congress is held both in person and via videoconference. Photo: Anh Huyen/VOV5
According to VOV5, the newly-established association officially launched nine months after the Vietnamese Students Association in Australia was founded.
Addressing the association's first congress, Dang Thuy Chi, first secretary of the Vietnamese Embassy in Australia and Education Counselor said the congress is a milestone for the steady growth of the Vietnamese student community in Australia, promoting the country's image, and preserving the national identity, beauty, and values.
"In 2020, the establishment of the Vietnamese Students Association in Australia marks the systematic birth of Students Association. This was the 11th Vietnamese Student Association in the world, which aims to create favorable conditions for students from all over Australia to unite. Since then we have seen more organized activities and official direction from the Vietnamese Students Association and the Vietnamese representative agencies in Australia. The founding congress of the Vietnamese Students Association in Queensland today is an example," Chi said.
The Education Counselor said she believes that after this event, there will be better connections and more active contributions to the Vietnamese community in Australia.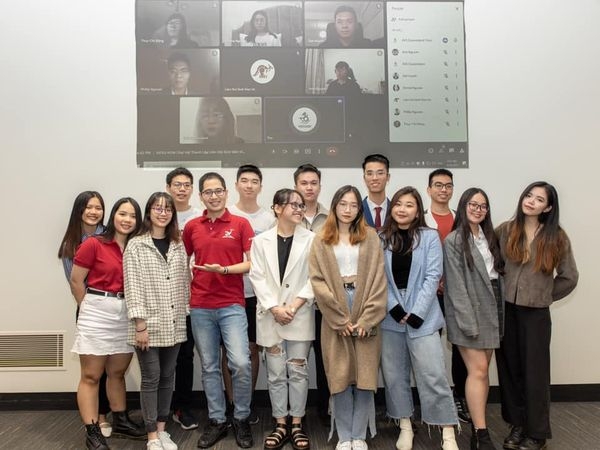 More than 31,000 Vietnamese are studying in Australia. Photo: Anh Huyen/VOV5
Australian alumna honoured by Asia Society
As a leading international education destination, Australia welcomes thousands of Vietnamese students for education, research and exchange, with an average of 24,000 enrolments yearly before 2020. They are government leaders, policy-makers, researchers, experts and educators, using Australian knowledge and technology to guide development in the country.
Dang Thanh Van, an internationally-acclaimed technology entrepreneur and founder of Savvycom – one of Vietnams top 30 tech companies - has been appointed as the next Asia Society-Victoria Distinguished Fellow of Asia Society Australia.
The fellowship brings together the best minds and ideas from Asia and Australia that can help generate new ideas and promote greater economic, strategic and cultural connections between Australia and the Indo-Pacific region.
In appointing Van as the latest Victoria Distinguished Fellow, Asia Society Australia is contributing to Australia's rapidly accelerating business relationship with Vietnam under the new strategic objective "Trade Smarter to Grow Faster" and programming focus on Australia-Vietnam economic relations.
According to Philipp Ivanov, CEO of Asia Society Australia, Van is a shining example of the next generation of entrepreneurs and we are proud to appoint her as part of the continuing effort to bring the best minds from Asia to Victoria and Australia and connect Asian and Australian business leaders.
As Asia Society Australia has demonstrated with the A Path To Vietnam report and Australian CEO Roundtables, Vietnam holds enormous opportunity for Australia, he said.
"I am delighted to accept the 2021 Asia Society-Victoria Distinguished Fellowship, a position that will bring together my work and personal ties to Victoria State, Australia and Vietnam. I look forward to strengthening the growing relationship by facilitating strong business connections in tech, innovation, and entrepreneurship, through outreach and people-to-people engagement over the coming months," Van shared.